'The humanity of black characters is often forgotten': behind Oscar-tipped One Night in Miami | Drama films
One thing is certain: vanilla ice cream was eaten. The rest? If only we knew.
The year is 1964 and activist Malcolm X, singer-songwriter Sam Cooke and American football player Jim Brown gather in Miami, Florida, to cheer boxer Muhammad Ali – then Cassius Clay – to his first world heavyweight championship. No celebration is planned because he was not expected to win, so the four repair to Malcolm's hotel room in the segregated African American part of town.
Their little known meeting intrigued writer Kemp Powers when he read about it in Redemption Song: Muhammad Ali and the Spirit of the Sixties, a book about the intersection of civil rights and sport by Mike Marqusee. "It was like a tossed out paragraph and it's one of those things where you stop and go back and go, wait, what?" Powers recalls in a Zoom interview.
"That sparked a great deal of interest because they were probably four of the most iconic black men to me in my life at that time, so I set about doing a lot of research because I wanted to know how they all met one another."
A journalist at the time, Powers had to endure pre-internet research involving long distance travel to hunt out-of-print biographies and obscure VHS recordings. Efforts to contact Brown – still alive today – and Ali were unsuccessful. The events of that night remained tantalisingly elusive.
What was a curse for a journalist, however, proved a blessing for a playwright. When he switched careers to creative writing, Powers saw the story's potential in a new light. "It seemed like the very thing that stopped me and stymied me researching the book, which was I couldn't really figure out too much of what went on in the room, felt like the perfect grist for a stage drama."
The upshot was One Night in Miami, a 2013 stage play that earned an Olivier award nomination when it was directed by Kwame Kwei-Armah at London's Donmar Warehouse a few years later. Now comes a film version adapted by Powers and starring British actor Kingsley Ben-Adir as Malcolm, Eli Goree as Clay, Aldis Hodge as Brown and Hamilton's Leslie Odom Jr as Cooke.
Most of the action takes place in the secluded hotel room, with the audience a fly on the wall as conversations zig and zag between the trivial and the tragic. Clay, just 22, cocky, beautiful and barely scratched by the big fight, is about to rattle much of white America by announcing his name change and allegiance to the Nation of Islam, a black nationalist movement that worships Allah.
Powers says: "When Ali lit the torch at the Olympics [in 1996], he was at the time the most beloved athlete in the world. But in the 60s a lot of the same people despised him like a demagogue. It's interesting to see the change in the perception, almost to the point where it seemed like it was prudent for people to forget his politics.
"He was vocal about things that people would not be vocal about and that was aggressive for someone so young. He was willing to even sacrifice his own career on behalf of those beliefs."
Malcolm was among the most prominent members of the Nation of Islam and the film conveys in him a mix of charm, ferocity and fragility. Powers says: "Malcolm's philosophy was incredibly powerful and moving to all of those men. When Sam Cooke was killed in a hotel in Los Angeles in December that year, his red Ferrari was parked outside and inside it they found a bottle of whisky next to a copy of Muhammad Speaks.
"That little thing says so much about Malcolm's philosophy and politics getting into the head of this pop crooner: he had a copy of the Nation of Islam paper in his car on the night he died. Those are the details that give me the grist for this story and the relationships."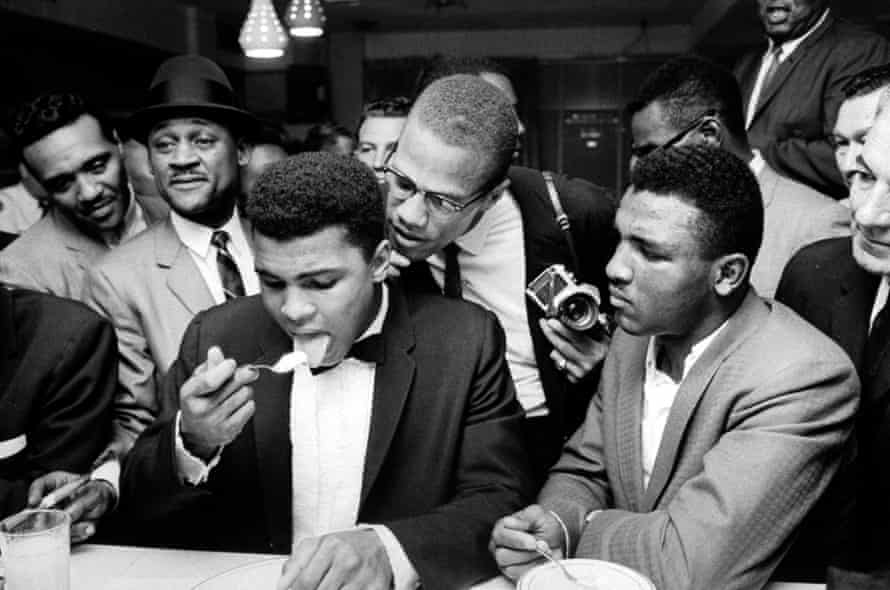 But the true heavyweight bout of this film does not involve Clay. Malcolm accuses Cooke of indulging respectability politics, arguing that he should be using his voice "for the cause" of black liberation instead of entertaining mostly white crowds. "You're a monkey dancing for an organ grinder to them," he says.
Cooke contends that his success as black businessman, boosting the careers and incomes of other black artists, is a form of liberation in itself. Then Malcolm puts Bob Dylan's Blowin' in the Wind on a record player and pointedly asks how it is that "a white boy from Minnesota speaks more to the struggles of our movement than anything you've written in your life". (Cooke's eventual response was A Change is Gonna Come.)
As in many strong plays, the author doesn't choose sides, or rather takes both sides at the same time. Powers recalls: "The joy of seeing it on stage was watching the audience get behind one philosophy and then seeing them have to go [sharp intake of breath] and turn on a dime when the retort made as much if not more sense. Probably the strongest case of that was the fight between Malcolm and Sam where Sam tells a story about the Rolling Stones and his influence on them.
"Often in the stage production, by the end of that, the audience would applaud, 'Yeah, you told him'. And then Malcolm puts on Blowin' in the Wind and that same audience would sing along and go, 'Yeah, what he just said'. It was always hilarious to watch that happen in real time because it really never got old and just goes to show that you can look at things from a slightly different perspective and it seems so obvious."
It is a classic tension: activist versus artist. Does a high-profile performer or sportsperson have an obligation to march, protest and use their megaphone? Or is their work alone enough to known down barriers, show what is possible and embody the change they seek? For Powers the question is personal.
"Honestly, the fight between Malcolm and Sam, that's my internal monologue going on inside my own brain on a regular basis. That's why if we're successful, people shouldn't come away feeling one person is particularly right or wrong because the answer is who is right or wrong is situational.
"There are some days where the best way I could bring about change and move things forward is to work within the system. But then there's other days where the system is so broken it needs to be torn down. There are days that call for us to be more like Malcolm X and days that call for us to be more like Sam Cooke. The reality of it is, for a movement to really bring about change, you need some Malcolm Xs and some Sam Cookes."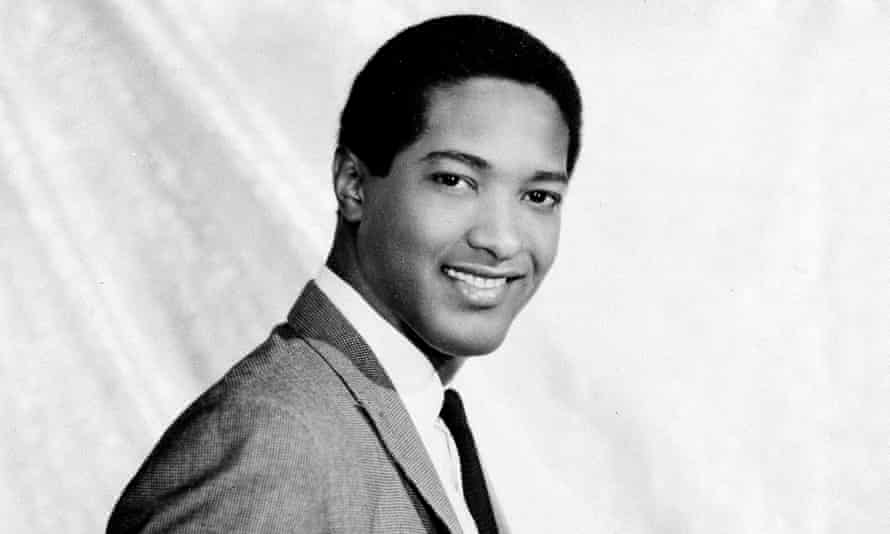 Within a year of that night in Miami, both Cooke and Malcolm had been gunned down. Powers' own life turned on a tragedy. When he was 14, playing with his mother's gun at home in New York, he accidentally shot and killed his best friend, also 14. The friend's parents forgave him and did not press charges; he was sentenced to a year of counseling; his criminal record was expunged on his 16th birthday.
He wrote about the experience in The Shooting: A Memoir in 2004 before embarking on the research that would form the basis of One Night in Miami, which starts streaming on Amazon on Friday. He is already riding high as co-director and co-writer of Soul, the first Disney Pixar movie to feature a black lead character.
"I have two movies out right now that I wrote, and one of them is my Malcolm X and one is my Sam Cooke. This is an independent film, just my pure putting my voice out there. Soul is a Disney Pixar film. I'm working within a system and I would like to think that both are effective in different ways and positive and in different ways. My own life in the art that I put out is an example of how you can do different things."
Commentators have inevitably joined dots between last summer's racial reckoning following the police killing of George Floyd and the release of One Night in Miami. Malcolm exhorts: "Our people are literally dying in the streets every day." But Powers resists glib compartmentalisation.
"Nothing that I've done has been in reaction to any of this. Ultimately, everything that I'm doing is trying to get to the humanity of these characters and, if anything, reveal some universal truths. I've always said that hyper specificity should enable us to see the universality in a lot of these themes and I've always hated the fact that the humanity of the black characters is often forgotten."
This play about four men, written by a man, is directed by a woman, Regina King, acclaimed as an actor in films such as If Beale Street Could Talk and TV dramas such as Watchmen. One Night in Miami is the first movie directed by an African American woman shown at the Venice film festival. Powers is delighted.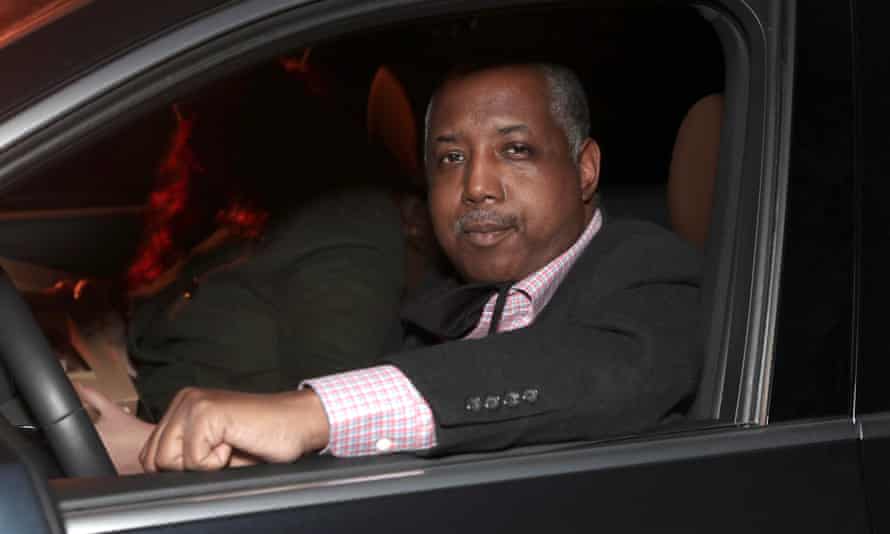 "We all have our blind spots and the play is such a testosterone driven story and potentially the film could have been," he says. "Regina's going to be inquisitive about certain things and make certain decisions where I like to believe a male director would probably make different ones. I think her decisions made the film better.
"A great example would be the conversation between Malcolm and his young daughter in the film. That wasn't in the script initially. Regina, through her network of women, reached out to Malcolm's oldest daughter. She told her about how her father used to leave hidden notes in books and then call and send them on scavenger hunts.
"Regina called me and said, 'That's so amazing. I didn't know that about Malcolm, You should write that in.' And I wrote it into the script. That was a discovery that I genuinely believe would never have been made with a male director."
Malcolm was assassinated in 1965. Had he lived, he would have turned 95 this year. What would he have made of today's America, from Barack Obama to Donald Trump, from Black Lives Matter to the sacking of the US Capitol by a largely white mob?
"Malcolm would probably be like, 'I told you so,' just like James Baldwin would be like, 'I told you so'. A lot of these guys, the reason they feel like prophets is because they literally were saying exactly what was going to happen if we didn't face up to our own history and these problems. And now it's all exploding."
• One Night in Miami is available on Amazon Prime on 15 January
Jean-Pierre Bacri obituary | Jean-Pierre Bacri
Any admirer of French cinema over the past 40 years will have developed a soft spot for the hangdog looks and gruff, rumpled charm of the actor Jean-Pierre Bacri, who has died aged 69 of cancer. In the tradition of Walter Matthau, he brought sympathetic comic shading to even the most irredeemable worrywart or miseryguts. His speciality was a saturnine impatience with life that was nonetheless susceptible to glimmers of optimism; he could mope and hope with equal conviction. The French president, Emmanuel Macron, praised his "laconic and sensitive humanity", calling him "the tenderest of our grouches".
Those qualities were present also in Bacri's award-winning screenplays, written mostly with his longtime partner Agnès Jaoui; their collaboration outlived the end of their relationship in 2012. They co-wrote and starred in a series of urbane and insightful comedies of manners, which Jaoui also directed, and which earned her comparisons to Woody Allen. In Under the Rainbow (2013), it was Bacri who took the Allen-esque role of a disconsolate driving instructor convinced his number is up after a fortune teller predicts the date of his death. "You're shut tight like a vault," his girlfriend tells him, prefiguring a pleasure common to many of Bacri's performances: that slight eventual unclenching as his characters start to entertain the remote possibility of joy.
The couple's biggest success was The Taste of Others (Le Goût des Autres) (2000), Jaoui's directing debut, in which Bacri played a philistine factory owner besotted by the lead actor (Anne Alvaro) in a production of Jean Racine's Bérénice. It was an international hit, and a surprise Oscar contender for best foreign language film.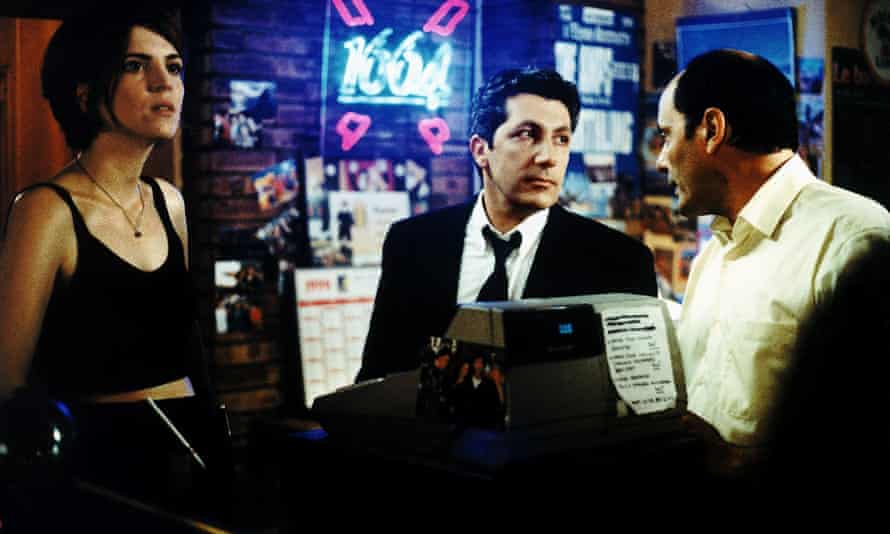 They won the best screenplay prize at Cannes for Look at Me (2004), starring Bacri as an arrogant publisher who behaves cruelly toward his overweight daughter. In their follow-up, Let's Talk About the Rain (2008), he was a struggling film-maker. Their final project together, Place Publique (2018), cast him as a washed-up TV presenter.
"I would have made more egocentric movies without him," Jaoui said in 2008. "He is self-taught, and when he knows something, he knows it forever." She called him "my favourite actor and writer" and "the man that understands me the best and the quickest". The affection was reciprocated. "It's a vacation when I work on a film with Agnès," Bacri said. "We talk, smoke joints … We like each other."
The critic David Denby said the couple had "mastered the art of complex narrative. They have a story to tell, but they go so far into manners, quirks, and undertones that we feel, at the end of their films, that we have understood not just a dramatised anecdote but an entire way of life." Denby called Bacri "a master of the many shades of half-interest and sullen boredom. His expression asks, 'What's the point?'"
He was born in Castiglione (now Bou Ismaïl) in Algeria, the son of a postman and a housewife, and raised in Cannes; he traced his love of film to his father's weekend job at one of the town's cinemas. He was educated at the Lycée Carnot in Cannes, then moved to Paris in 1976 to become an advertising copywriter. He studied drama from 1977 at Le Cours Simon and won a prize two years later for his play The Sweet Face of Love.
French film and television work followed, with early parts including a pimp in Le Grand Pardon (1982), a would-be actor in postwar Lyon in Diane Kurys' Entre Nous (1983), and a cop in Luc Besson's stylish thriller Subway (1985), for which Bacri earned his first César nomination. He met Jaoui in 1986 when they appeared in a production of Harold Pinter's The Birthday Party. They began writing together soon after.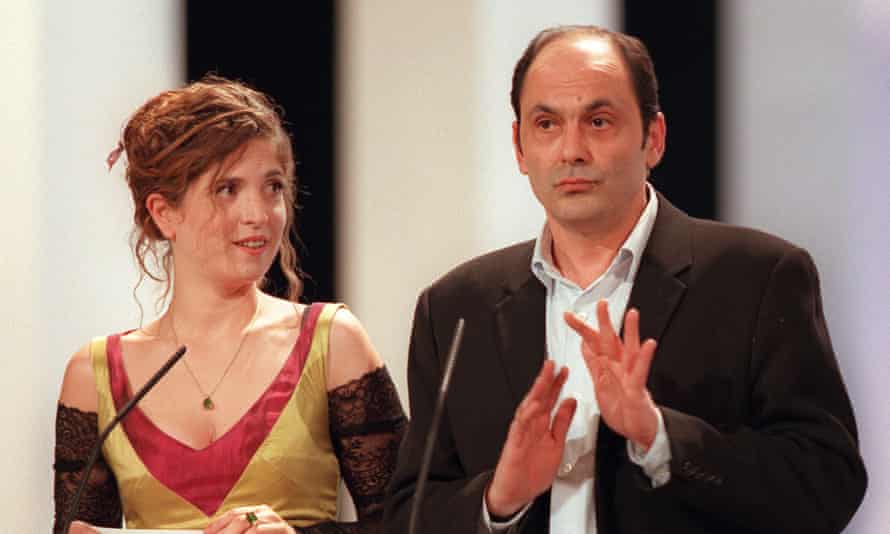 The couple's first script, Cuisines et Dépendances (1993), was adapted from their own Molière award-winning play about a fraught reunion between a group of friends. For the innovative director Alain Resnais, they adapted Intimate Exchanges, Alan Ayckbourn's extraordinarily complex set of plays, into the two-part film Smoking/No Smoking (1993), in which a variety of possible outcomes (16 on stage, 12 in the screen version) result from one woman choosing whether or not to light a cigarette. This was a script arrived at "more by pruning than elaboration", as the critic Adam Mars-Jones put it, though it won Bacri and Jaoui the César award for best screenplay.
They took that prize a further three times: for Un Air de Famille (1996), co-written with its director, Cédric Klapisch; On Connaît la Chanson (1997), also known as Same Old Song, their second picture with Resnais, which was dedicated to Dennis Potter and employed that writer's technique of having actors lip sync to well-known musical numbers (Bacri also won a César for his performance in that film); and for The Taste of Others.
His finest work outside those collaborations with Jaoui included Looking for Hortense (2012), directed by the former Cahiers du Cinéma critic Pascal Bonitzer. Bacri was poignant as a downtrodden professor called upon to save a young immigrant from deportation just as his own wife, played by Kristin Scott Thomas, is deserting him. The film features a discussion of different categories of sorrowful smile – the "I owe you money but I'm broke" smile, the "I'm hurting but it's no big deal" smile – which plays like a roll call of the actor's own repertoire of facial expressions.
He could find the truth in any scenario, from the unusual demands of the fantasy comedy Didier (1997), in which he played a failing soccer manager dog-sitting a labrador that turns into a man, to C'est la Vie! (2017), a French box-office hit in which he was a wedding caterer reduced to a spluttering incredulous wreck by a string of professional disasters.
By 30, Bacri had already arrived prematurely on screen at a kind of defeated middle age, where he remained for the rest of his life. Audiences would not have wanted him any other way.
• Jean-Pierre Bacri, actor and screenwriter, born 24 May 1951; died 18 January 2021
Lili Reinhart Shared Some BTS Photos Of The "Riverdale" Pilot
Kristen Stewart As Princess Diana Movie First Look
The movie covers the moments when Princess Di realized her marriage to Charles was over, during Christmas weekend in the early '90s.
Well, we've just been given our first look at Kristen as Diana, and, my God, I am flabbergasted.
For context, here's the actual Diana on Christmas day:
Director Pablo Larraín previously told Deadline, "Kristen is one of the great actors around today. To do this well, you need something very important in film, which is mystery. Kristen can be many things, and she can be very mysterious and very fragile and ultimately very strong as well, which is what we need. The combination of those elements made me think of her."
Are you looking forward to Spencer? LMK in the comments!
TV and Movies
Get all the best moments in pop culture & entertainment delivered to your inbox.