The "Cobra Kai" Cast Found Out If They're More Cobra Kai Or Miyagi-Do — And Now You Can Too
"I think if there's anything more synonymous with this show it's Johnny and his beer."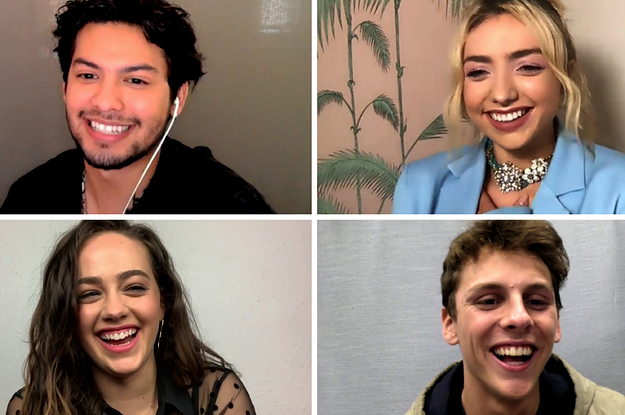 ---
'I'll never forget the silence on set': revisiting the Srebrenica massacre | World cinema
In July 1995, the Serbian actor Jasna Đuričić was 29 and juggling a theatre career in Novi Sad with the demands of her new baby daughter. Just over 100 miles away in the UN-declared safe area of Srebrenica, more than 8,000 men and boys were being slaughtered by Bosnian Serb death squads, right under the noses of the Dutch military peacekeepers assigned to protect them. It was the culmination of a sustained and brutal campaign of ethnic cleansing.
"We didn't know anything then about what was happening in Srebrenica," Đuričić says. "It was around five years later that there were rumours emerging about the mass graves, but we were a country isolated from the media. Everything was state-controlled. You couldn't hear or see anything outside what they wanted you to see."
Now she is playing a leading role in educating audiences about the genocide. In the gripping, gruelling Quo Vadis, Aida?, set in the hours leading up to the massacre, she plays a fictional UN translator named Aida Selmanagić (based loosely on Hasan Nuhanović, who wrote of his own experiences in Srebrenica in The Last Refuge). As thousands of terrified Bosniak Muslims seek sanctuary in and around the Dutch UN base, Aida tries to keep order and quell fears while ensuring the safety of her own family.
Her time is spent in an understandable state of heightened agitation. "It was very hard," says Đuričić. "Aida is full of emotions but she has no time to stop and cry or think. Each time I had to save my tears. There was this tension in me always. There were physical problems, too. I don't know how, but I overlooked the fact that I'd be running a lot, running all the time. We didn't think about that!"
Although she is called upon to address crowds of extras, or to elbow her way through them, Đuričić found that the most challenging scene was one of the quietest. Near the end of the picture, Aida enters a hangar many years after the massacre to search among the bones and scraps of clothing laid out on the floor.
"We didn't have any rehearsal for that because it was so delicate," she says. "I didn't know where the bodies were that I was looking for. There was an overlap between reality and fiction: the panic of myself, the actor who can't do her job, and the panic of the character, Aida, as she looks for the remains of her loved ones. It is hard for her to recognise or remember something, such as a particular piece of clothing, after so many years. Was it red? Was it green?" Everything else in the film was choreographed meticulously. "But that's the only take we did of that scene. I'll never forget the silence on set. Complete silence."
The film's director, Jasmila Žbanić, has described Đuričić as "brave and progressive" for taking on the part. She shrugs at that description. "For me, it's not brave. It's normal. I'm an actor, it's my job." Could the role have jeopardised her future employment chances? "Maybe!" she laughs. "Who knows? Everything is possible, especially in this moment. Srebrenica is a rather touchy subject. When you mention it here, everyone gets so sensitive. There are people who believe there was no genocide, and there are those who know what happened and are talking about it. The whole world has the same problem now, I think, with rightwing rhetoric." The significance of Srebrenica, she believes, is unmistakable: "It is the biggest wound in the Balkans."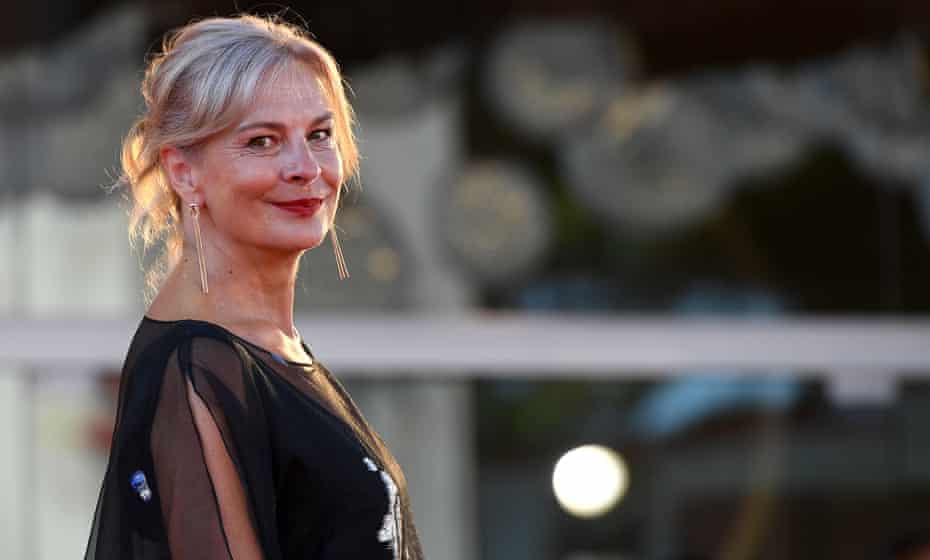 Her hope is that Quo Vadis, Aida? will accelerate the healing process. "It was the reason we made it. It is important young people see it because they don't know anything about what happened, and what they do know is what the others have told them. The problem is: which side are those others on?" Her own daughter, who is studying in Berlin, phoned Đuričić straight after watching the movie. "She said, 'I am here crying and thinking how to continue with my life.'" Anyone who sees the film is likely to share her sense of devastation.
Đuričić, who is 54, has had a busy stage and screen career in the Balkans. Her friend Dusan, who is helping out on translation duties today, has known her since they acted in a play 10 years ago. I ask him what she is like on stage, and he lights up. "Oh, she is full of this inner energy," he says. "You can't believe that the person who enters the theatre and grabs a cup of coffee is the same one up there under the lights. It's still her, but something incredible happens." Đuričić smiles bashfully. "Thank you, Dusan," she says.
Her work has not been widely seen outside her home country, though she won the best actress prize at Locarno in 2010 for her performance as a woman jailed for killing her husband in White, White World, which brought Greek tragedy, as well as doleful musical numbers, to modern-day Serbia. The acclaim for Quo Vadis, Aida?, which is Bosnia's submission for this year's Oscars, should open up new international opportunities. "I think the film has a bright future," she says. That goes for Đuričić, too.
• Quo Vadis, Aida? is streaming on Curzon Home Cinema from 22 January
Anthony Head's teenage obsessions: 'The Rocky Horror Show ignited something in my core' | Film
Twelve Dreams of Dr Sardonicus by Spirit
My parents were desperate for me to like classical music, but I just couldn't buy into the length of the pieces. Then they played me Adagio for Strings by Samuel Barber and it was so beautiful, I cried. My school music teacher, Mr Vassal, asked for our favourite composers; I said Samuel Barber and he laughed at me. But eventually everyone caught up.
There was a Beatles versus Stones vibe at school. I was on the Beatles side. The first single I bought was Wild Thing by the Troggs and the first album was Bookends by Simon and Garfunkel. I loved Father and Son by Cat Stevens, because it made me think of me and my dad. My tastes weren't shocking; they just needed to open up. Then, when I was 17, I went to hospital to have my tonsils out and my brother bought me some records and this mobile turntable in a suitcase.
Twelve Dreams of Dr Sardonicus by Spirit had the most amazing way of manipulating stereo. I was just blown away. I have to thank my brother; he turned me on to Joni Mitchell, Andy Pratt and Little Feat and opened up my boundaries.
Little Brother, Little Sister
My mother, Helen Shingler, was famous during my teens for playing Madame Maigret in a BBC series based on the Georges Simenon stories. My father, Seafield Head, was a producer and director at Verity Films, the documentary film company. Every year, a family friend's mum would hire this huge barn and put on a play. I had a bit part in The Jackdaw of Rheims. The next year, I got to be the Emperor in The Emperor's New Clothes. As I walked through the audience, all heads turned towards me and I remember thinking: "This is what I want to do for a living."
I applied to the National Youth Theatre and the Central School of Speech and Drama, but I didn't get in, so my father hired me as a runner and assistant editor. Working in the cutting rooms was fascinating. Then I enrolled at The Young Stagers at the Thorndike theatre in Leatherhead, run by this lovely woman called Joan MacAlpine. She directed me in an extraordinary piece called Little Brother, Little Sister, which got me into the London Academy of Music and Dramatic Art. My teacher said: "If anybody can make me cry, I'll take them to the theatre." I did my piece again and made her cry.
The Rocky Horror Show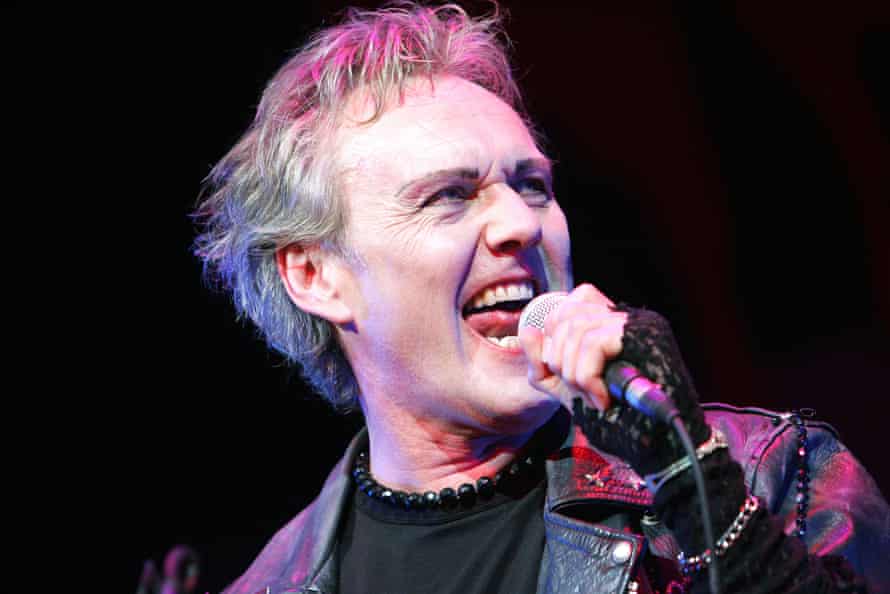 I remember being taken to The Rocky Horror Show on Kings Road when I was at drama school in my late teens. Tim Curry was playing Dr Frank-N-Furter – the role that he repeated in the film. Watching The Rocky Horror Show ignited something in my core. I knew I had acting in my blood because of my mother. Now I couldn't wait to finish drama school and try to make it in the real world.
I finally got to play Dr Frank-N-Furter when The Rocky Horror Show came to the Piccadilly theatre in 1990. The exciting thing about acting is that you shouldn't know what's coming out of the actor's mouth next – and I didn't hold back. I just let whatever was going on inside of me come out in the character. That was life-changing for me as an actor. It made me realise that there's nowhere that you can't go.
Friends would come to see me perform and later say that they hardly recognised me, I was so out of character. As an actor, that's a huge compliment.
Judi Dench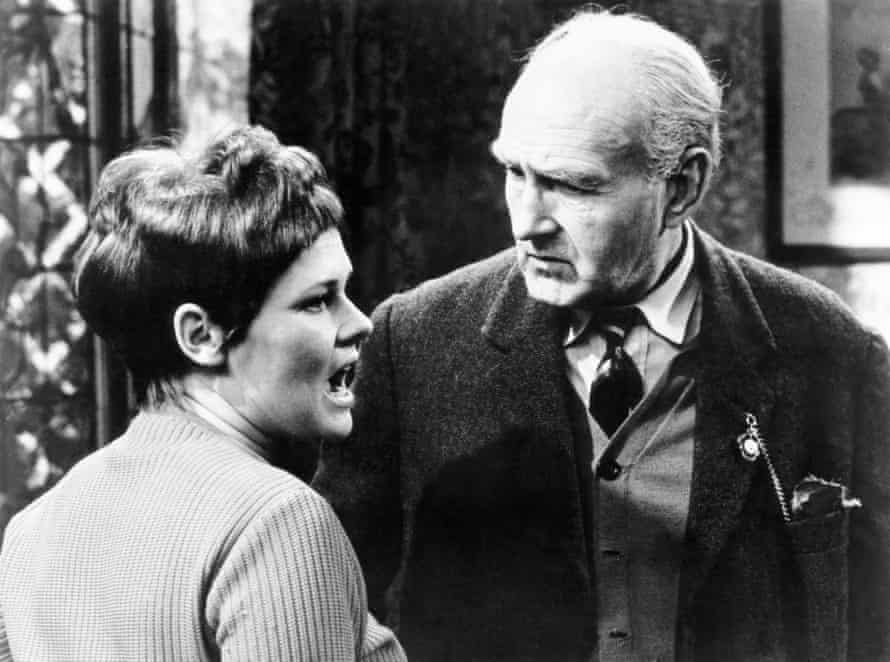 One of Judi Dench's first things was this show on BBC Two called Talking to a Stranger, with Michael Bryant, Maurice Denham and Margery Mason. It's about this family who are at odds with each other. Each of the four parts focuses on one family member's view of what is going on around them. I thought it was beautiful, amazing and absolutely genius and I just fell in love with Judi. I thought that she was the most amazing actress – and still do. Judi taught me that acting can be at its best when it is very subtly underplayed. The core of believing an actor is buying into the fact that it's not acting.
I got to play the rather unpleasant suitor of one of her on-screen daughters in Love in a Cold Climate on the BBC in the early 00s. I'm sure I must have said to Judi: 'I think you're so wonderful.' Actors need appreciation and recognition. I suppose for me that will always be for Buffy, because Buffy was so different and so pivotal for its time. The episode called The Body, where Buffy's mum dies, is the most extraordinary piece of writing and misdirection. I'm very grateful to have done so many evocative things that so many people have latched on to.
Paul Newman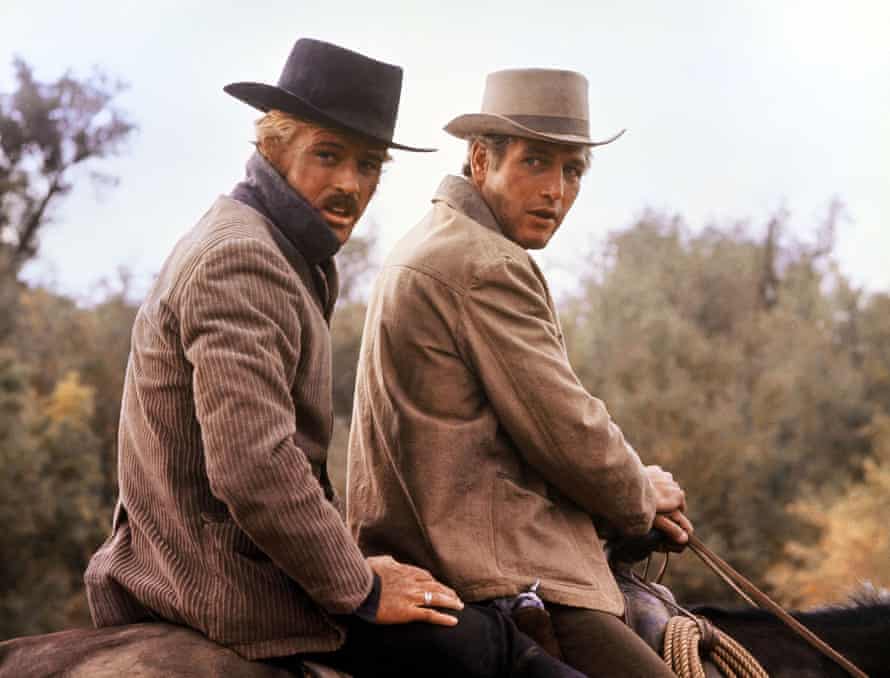 I love Butch Cassidy and the Sundance Kid. Each act is so brilliantly put together; it's a stunning piece of writing. Both Robert Redford and Paul Newman are phenomenal, but Newman especially I've always loved, because he's so believable that he instantly transports you into the story. I also loved Henry Fonda in Once Upon a Time in the West, in which he plays the baddie, which is unusual.
I often get cast as baddies. I don't know why. I play Rupert Mannion on [the Apple TV+ sitcom] Ted Lasso. He's a particularly unpleasant character and a complete narcissist, but you know where he's coming from. To make somebody believable, you have to see their point of view. You don't need to like them, but you have to be on board with what's driving them.
I'm also in an episode of the new series of Back with David Mitchell and Robert Webb. I get to play a totally self-absorbed character called Charismatic Mike, who was great fun to play. It's always been my theory that actors are totally insecure, which is why we love dressing up and being someone else, because we don't have to be in our own heads and bodies. Then we can express things that we may feel deep down and blame it on the character.
Lord of the Flies
At drama school, I really liked the people on the stage-managing course who were studying things like costume, lighting and prop-making. People used to say: you have to behave like a star to be thought of as a star. So, traditionally, a lot of actors take stage managers for granted.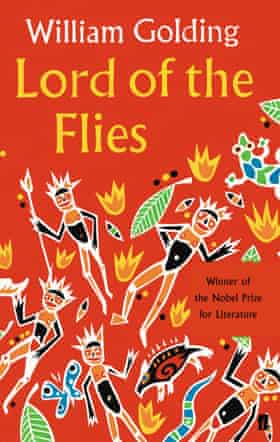 I get very cross with actors who just throw their clothes on the floor. I said to one actor recently: "Costume are here before you, setting up your clothes, and they're here after you've gone. Pick up your clothes, put them on a hanger in your cupboard. It's not a big deal." Teamwork is important.
At school, one of the books that blew me away was Lord of the Flies. It's also about teamwork and not necessarily someone standing in front becoming the leader. In your teens, the world is yours to do what you want with. As you grow up, you realise you're just part of something much bigger. Now more than ever, life should be about teamwork and for the cause of the greater good.
School's Out Forever is available on digital from 15 February and DVD and Blu-ray from 12 April
Bridgerton Renewed For Season 2 At Netflix
"This author has been reliably informed that Lord Anthony Bridgerton intends to dominate the social season."
And today, Netflix gave us the exciting news that Bridgerton will officially be coming back for Season 2.
The announcement came in the form of a Lady Whistledown society paper, and I am low-key obsessed with it.
According to Netflix, Season 2 will follow Julia Quinn's second novel in the Bridgerton series, The Viscount Who Loved Me.
An enemies-to-lovers story, The Viscount Who Loved Me is all about Anthony as he searches for his perfect match.
In the book, Anthony seems to have found someone to spend the rest of his life with, but his future wife's older sister, Kate Sheffield, keeps getting in the way. Kate is determined to protect her sister from Anthony, who she believes has not changed his ways.
Basically, if you fell in love with Jonathan Bailey's Anthony in Season 1, get ready for even more of him in this upcoming season.
As mentioned in Lady Whistledown's letter, Netflix also confirmed that Bridgerton Season 2 is set to begin production in spring 2021.
The announcement also hints that the Season 1 cast will be returning, so here's hoping we continue to see a lot of Daphne and Simon.
Also, as production gets started, I'd be on the lookout for the casting of Kate Sheffield, who will play a huge role in Season 2 if we're following what happens in the books.
Basically, while we'll have to wait a little while for Season 2, there's hope, dear reader, that it will arrive sooner rather than later.
TV and Movies
Get all the best moments in pop culture & entertainment delivered to your inbox.