Spurs sign Swansea defender Joe Rodon | Football News
LONDON: Tottenham have signed Wales defender Joe Rodon from Swansea in a deal worth a reported £11 million ($14 million).
Rodon agreed a five-year contract with Tottenham just before the window for transfers between
Premier League
clubs and lower league teams closed on Friday.
The 22-year-old centre-back had been a Tottenham target for several weeks and it took 10 days of negotiations with the Championship side before the transfer was finally completed.
💭 "Coming from my boyhood club to this position is only something I could have dreamed of…" #WelcomeRodon ⚪️ #COYS

— Tottenham Hotspur (@SpursOfficial) 1602880380000
"We are delighted to announce the signing of Joe Rodon on a permanent transfer from Swansea City, subject to international clearance," a statement on Tottenham's website said.
"The Welsh international central defender joins us on a contract until 2025 and will wear the number 14 shirt."
Our centre-half 💪#WelcomeRodon ⚪️ #COYS https://t.co/8Fkegp9drj

— Tottenham Hotspur (@SpursOfficial) 1602875820000
Rodon started all of Wales' matches during the recent international break and will be united with compatriots Gareth Bale and Ben Davies at Tottenham.
He has not joined Jose Mourinho's team in time to make his debut against West Ham on Sunday and will not be eligible for any of their Europa League group games.
IPL 2020: 'Didn't get bogged down by initial results', Murugan Ashwin on Kings XI Punjab's incredible turnaround | Cricket News
NEW DELHI: 'Cricket is a game of glorious uncertainties'. The oft repeated statement seems apt for
Kings XI Punjab
who have turned their fortunes around with some incredible performances in the 2020
Indian Premier League
(
IPL
) tournament.
The KL Rahul-led side kicked off their
IPL 2020
campaign on a terrible note. They lost their first match of the tournament against Delhi Capitals and then managed to win their second match against Royal Challengers Bangalore by a huge margin of 97 runs. But luck wasn't on their side. Punjab went on to lose five straight matches and were pushed down to the bottom of the table.
But since then,
KXIP
have affected an incredible turnaround in fortunes, winning five straight matches to enter the top 4.
KXIP are currently in fourth position with 12 points from as many games and two games in hand.
So what are the reasons behind KXIP's dramatic turnaround?
Timesofindia.com caught up with KXIP spinner
Murugan Ashwin
to speak about Punjab's exceptional run in the league of late,
Chris Gayle
's arrival on the scene and how that's changed things for them, Super Over 2.0 against Mumbai Indians, learning from the legendary
Anil Kumble
, and much more…
Excerpts…
What has the IPL 2020 experience been like for you personally so far?
It's been good. During this tough time, a lot of effort has been put into conducting the IPL safely. I am really happy to play cricket at this time. As far as the team's perspective is concerned, we have been playing really well. So far it's really good for us and hope we can continue the good work.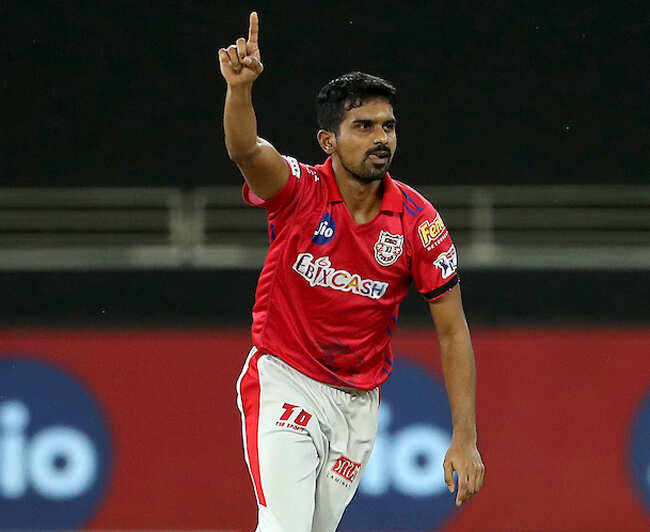 What is it like to be a part of the KXIP bowling group? There are as many as four Punjab bowlers in the top 20 in the tournament right now…
Our bowling group is really good. It's versatile. We have a lot of variety in our bowling attack. The communication among our bowlers is extremely good. We back each other. We have been preparing ourselves from day one on how we need to communicate among ourselves, how we can play together as a team and bowl together as a pack. As you said few of us are in the top 20, it's good to see that our bowling attack is doing really well.
Five wins on the trot for KXIP. What is the big reason behind the team's turnaround? Can the team go on to clinch their maiden title from here?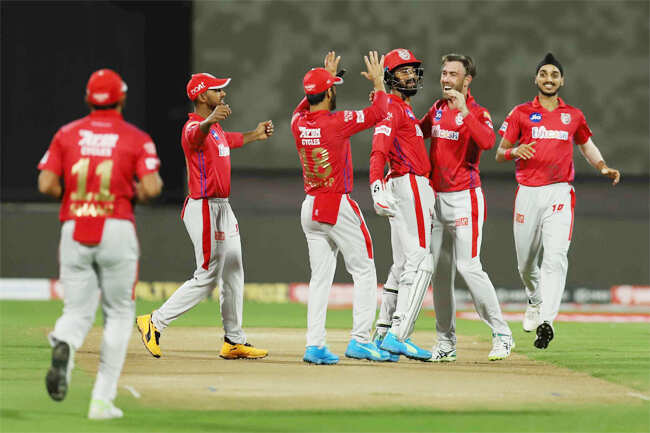 We have been playing good cricket since the first game. The results didn't go our way initially. The brand of cricket we played was really good. And most importantly, the team spirit and morale were very high. We didn't get bogged down by initial results. We focused on our process and we kept preparing ourselves for the next game. We were pretty positive that if we could just win a few matches, we could string a few wins together as well. The reason for our turnaround is we held our emotions really well. We didn't get flustered by whatever the results were. We were focused on our process and preparation. Once the results started coming, it was really good.
Your take on Chris Gayle. His comeback has worked well for KXIP…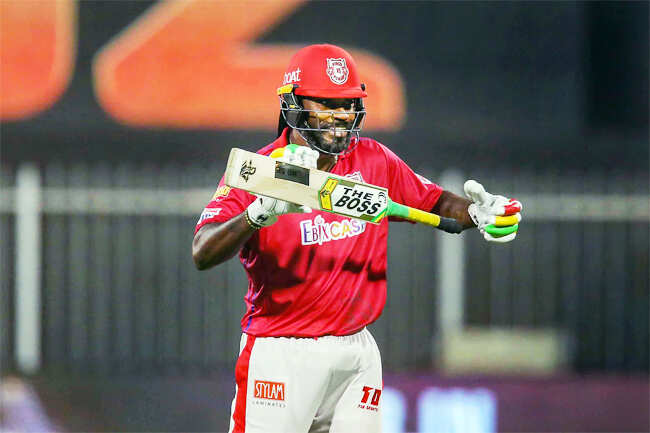 He is a legend of the game. He's got immense experience with him, he brings in a lot of energy to the team. Having Chris in our team is really helpful for even people like us. It helps in our preparation. We go to him and ask him about how to prepare, we get a chance to bowl to him at the nets which is very good for preparation. If you bowl to Chris Gayle, you get confidence that you can bowl to anybody else. Chris in the middle, when he is batting is also very dangerous and he puts bowlers on the backfoot. It's really good to have him in our side.
The match against Mumbai Indians saw 2 Super Overs. What was the dressing room atmosphere like when the nail-biting clash was on?
It was really important that we won against Mumbai Indians. As far as the super over is concerned, we kept fighting till the end. We didn't give up even when we had to defend a modest total in the super over. Shami bhai bowled really well and got us to the second super over. The most important thing was we didn't give up and wanted to fight till the end. We were happy it went our way, it was a wonderful match.
The match against Sunrisers was totally dominated by KXIP. Despite putting up just 126 runs on the scoreboard, KXIP skittled out SRH for 114. What was the game plan there?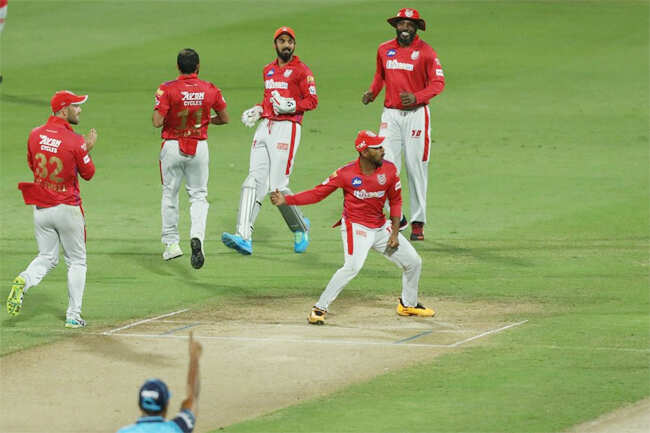 Once we put a modest total, we knew the wicket was a bit difficult for the batsman. What we decided to do was as a bowling group, we wanted to fight, we wanted to make sure we take the game deep and didn't give any easy runs. We always believed we could win the game, if we do (well) as a bowling group for KXIP, this win would mean a lot – this is what we communicated among ourselves. It was really important that we came together during that match. The entire team bowled well together as a group. It's really heartening we could defend a very low total and win the game for our side. It speaks volumes of our bowling attack.
As a spinner, how much have you learned from the legendary Anil Kumble?
Anil sir is someone whom I have watched growing up. I am really happy to play for a team where Anil sir is the head coach, it's a big learning experience for me. I get a chance to interact a lot with him and discuss tactics and game plans with him. No one better than Anil sir to teach me as to how to go about this trade. It's good to have him with me, it helps me in my preparation and to get better as a bowler and leg spinner. It's good that he is sharing his knowledge and I am trying to learn a lot from him. I am really happy about it.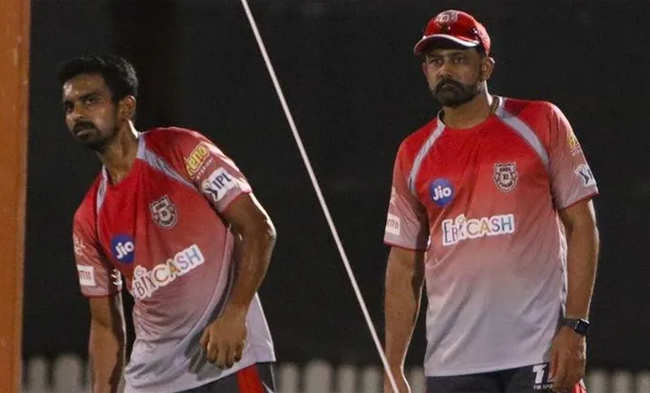 One tip or lesson that you will always remember from him…
There is a lot of fine tuning which is happening. He tells me about a lot of mental aspects. There are other things like he tells me how to set up the batsman, things like those. It's really helpful for me.
Arshdeep Singh has bowled some impressive spells. Your take on the contribution of the young left-arm pacer…
I am really happy for him, he's been doing really well for us. He has taken up the responsibility of bowling at the death, he has a very good attitude. He seems to be very professional when he prepares for the game. His attitude on the field is extremely good. He wants to do well for our side and make an impact. I am happy he's able to contribute.
table tennis national camp: Indian paddlers back in national camp, TTFI says foreign coach unlikely before Olympics | More sports News
NEW DELHI: India's
table tennis
players, sans some of the top stars, have assembled for a 40-day
national camp
in
Sonepat
, Haryana, after almost a seven-month hiatus forced by the coronavirus pandemic; but the chances of hiring a foreign coach on the road to qualifying for the rescheduled Tokyo Olympics next year remain close to none.
Among the leading names featured at the camp to be held at the Delhi Public School (DPS) in Sonepat will be India's top-ranked paddler
Achanta Sharath Kamal
. The players arrived for the camp on Wednesday and will be in mandatory quarantine for five days, after which they will undergo a Covid-19 test before starting training.
However, two of India's noted players in the TT circuit, Sathiyan Gnansekaran and Manika Batra, will be missing.
Sathiyan has just returned from his short stint in the Polish league and will be playing in the league in Japan next, while Manika has decided to continue training at her base in Pune. Also absent will be Harmeet Desai, who is currently training in Germany, and Sreeja Akula, who has excused herself on personal grounds.
It is not mandatory for the players to be present for the camp, which will be held under the supervision of former India player Sunil Babras.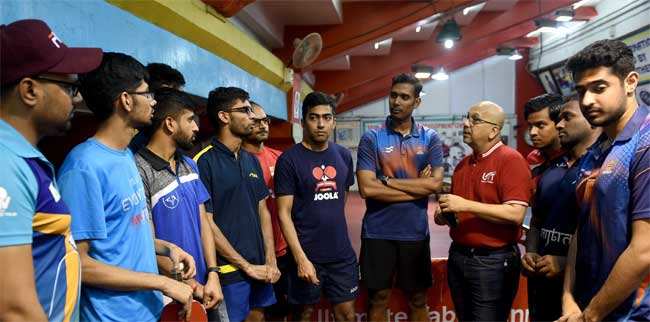 (File image of Kamlesh Mehta talking to Indian players – TOI Photo)
The Indian team has been without a head coach since September 2018 when Massimo Costantini resigned from the position. In July 2019, Dejan Papic was appointed as replacement but he failed to join due to medical reasons.
Secretary of the Table Tennis Federation of India (TTFI), MP Singh, said it's highly unlikely that a foreign coach will be appointed before the Olympics, which have been rescheduled for July 23 to August 8 in 2021.
"It's almost impossible," said Singh talking to Timesofindia.com. "Earlier, it was planned that we will get someone before the end of 2020, but that hasn't happened. Can't do anything about it."
"SAI has said that we (TTFI) can appoint one or two coaches. No issues for them," Singh further said. But most of the top coaches are unavailable, and the coronavirus pandemic has added to the roadblocks.
Singh further added that if after the World Championships, which is expected to be held around March next year, any of the coaches become free or are released by any country, the federation might look at them.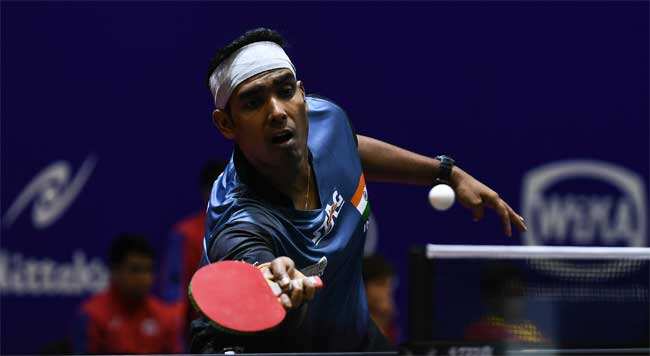 (File image of Achanta Sharath Kamal – Getty Images)
'ALL OF US NEED COACHES'
When Timeosfindia.com asked ace Indian paddler Sharath Kamal about the possibility of India getting another foreign coach, the world No. 31 said, "Nothing as of now, and there's also no chance at this point of time, getting a foreigner into India. We will have to wait and see."
The 38-year-old veteran said the federation is doing its bit but the players can't not have a head coach.
"…a coach for the national camp always helps. They (head coaches) make the plans, do everything around the team's preparation. With the kind of make-shift arrangement that we have now, at least they (TTFI) are able to support us using these training camps," said Sathiyan who, from time to time, personally hires the coaching services of Sweden's Linus Mernsten, besides being helped by his father, Srinivasa Rao, who is also a Dronacharya award winner.
The nine-time national champion is of the opinion that no matter how big or established a player is, a coach is always the one who is able to point out those "minute details" the players need to improve on.
"When Roger Federer himself is looking for a coach, who are we? All of us need coaches. We know the drill, we know what is to be done. But those minute details, like this is not coming out (the right way) or just do a little bit more on that, getting more into that 5 to 10 percent of detail just adds up to getting that perfect shot, that is the coach's job," the eight-time Commonwealth Games medallist (including four gold medals) explained.
Sharath also won two historic bronze medals in the men's team and mixed doubles events for India at the 2018 Asian Games.
CSK vs KKR: Stephen Fleming counts positives amid mixed emotions, calls Ruturaj Gaikwad "the right player" | Cricket News
DUBAI: Chennai Super Kings coach Stephen Fleming took solace from finding the "right player" in
Ruturaj Gaikwad
as he dealt with the mixed emotions of notching up victories after being knocked out of play-offs contention in the IPL.
SCORECARD
|
POINTS TABLE
|
FIXTURES
CSK dented
Kolkata Knight Riders
' chances of advancing to the knockouts with a six-wicket win on Thursday. The three-time champions have just one game left to play in the competition after a disastrous early run put paid to their prospects of moving ahead.
"Mixed reactions really, when you're out of the competition, you're not as nervous. You're surely disappointed to watch it all unfold but still very pleased to get the win," he said in the post-match press conference.
Fleming was lavish in his praise for Gaikwad who shone in the win with a 72-run knock, displaying the spark that skipper
Mahendra Singh Dhoni
did not see in the younger bunch of the side.
Our Lion holding the Lion Kalvettu finally! 😍🦁💛#WhistlePodu #WhistleFromHome #Yellove #CSKvKKR https://t.co/e99ZkIZ6GX

— Chennai Super Kings (@ChennaiIPL) 1603995697000
"He has done well in the last couple of games. We're happy that he's taken the opportunity. We look back at the missed opportunities when he got COVID-19. He missed out the pre-season, he came back after about 4-5 weeks in isolation," Fleming recalled.
"We tried to get him involved but he was a long way from being ready. So we're just happy now to create the opportunity and he has shown us that he's the right player," he added.
Fleming also lauded Gaikwad's timing and described him as a very fluent player.
"He has got lovely timing, a very fluent player. It allows him to hit the ball in the gaps, a lot of power for a small guy.
Just heartwarming to see our Rocket Raja on a classic roll. 😍🦁💛#Yellove #WhistlePodu #WhistleFromHome #CSKvKKR https://t.co/mqbTq3cSC5

— Chennai Super Kings (@ChennaiIPL) 1603994274000
"His net sessions in Chennai before we arrived here were outstanding and we're disappointed that he had to miss the first two or three weeks with us," the former New Zealand captain added.
CSK captain M S Dhoni had also hailed Gaikwad after the match on Thursday and said he was one of the most talented players around.
Asked about the match, Fleming said the win could have been much smoother.
"We were playing well, certainly we lost wickets and partnership of (Ambati) Rayudu and Ruturaj. But we felt we got ourselves in a position where we were probably the favourites to win…There was a little bit of luck and few twists for us to get over the line," he added.
Fleming also had words of praise for all-rounder Ravindra Jadeja whose cameo (11-ball 31) took CSK past the line.
"He's very free (in his batting). He's tried to play too smart but he's now playing free. He trains very hard, he's hitting a lot of balls and that's paying off.
"His finishing in the middle to later parts of the tournament has been outstanding," the coach added.