Royal Enfield: Royal Enfield to commence local assembly of three of its motorcycles in Argentina
NEW DELHI:
Royal Enfield
on Wednesday said it will commence local assembly of its motorcycles in
Argentina
in partnership with Grupo Simpa, its local distributor in the country since 2018.
This will be the first time in Royal Enfield's modern history that motorcycles will be assembled and produced outside the company's manufacturing facilities in Chennai, India, the company said in a statement.
The local assembly unit in Argentina will be based at Grupo Simpa's facility located in Campana, Buenos Aires.
"To begin with, the plant will locally assemble three motorcycle models – the Royal Enfield Himalayan, the Interceptor 650 and the Continental GT 650 – starting this month," it added.
Commenting on the development, Royal Enfield CEO Vinod K Dasari said: "Royal Enfield has been working steadily to grow and expand the middleweight motorcycling segment globally and also to increase our footprint in important global markets."
The company has grown its international presence significantly and now has a wide retail presence across 60 countries, he added.

"With a strategic view to cater to growing demand and to gain significant market advantage, we have been pursuing our plans to set up local assembly units across specific markets in the Asia Pacific region and across South America. In the first of these, we are very happy to announce the first CKD (Completely Knocked Down) assembly plant in Argentina," Dasari said.
Argentina, which is among the biggest mid-size motorcycle markets in Latin America, and other South American countries have been an important market for Royal Enfield.
"Ever since we commenced sales since 2018 in Argentina, we have received a resounding response to our motorcycles from consumers. The local terrain and topography create the perfect canvas for riding our motorcycles, especially the Himalayan. The initial success of the 650 Twin motorcycles has also been very encouraging," he said.
Dasari said Royal Enfield is deeply committed to focusing on becoming a part of the fabric of the country's rich motorcycling culture.
"Our decision to start assembling our motorcycles in Argentina is testament to our long term commitment and increasing confidence in the market," he added.
Royal Enfield had set up retail operations in Argentina in March 2018, with its first store in Vicente Lopez, Buenos Aires.
Since then, it has expanded its retail network and currently has 5 exclusive stores in Argentina. Overall, Royal Enfield has 31 exclusive stores and 40 other retail touchpoints in all Latin American countries.

Budget 2021: CropLife India demands GST rate cut on agrochemicals, focus on R&D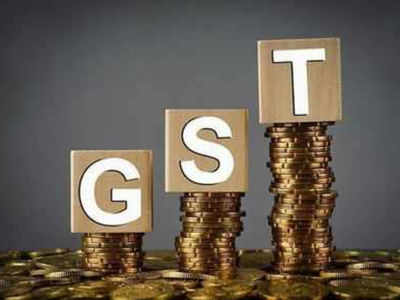 (Representative image)
NEW DELHI: Industry body CropLife India on Thursday demanded that the government reduce GST rate on agrochemicals to 12 per cent in the forthcoming Union Budget.
In a statement, the industry body said slashing the rate of goods and services tax (GST) will help lower the prices of agrochemicals and benefit farmers.
The current GST rate on agrochemicals is 18 per cent.
"The government should also simplify requirements under GST by allowing companies to adjust input credit of one state against the tax payable situation in another state as GST is a central levy," CropLife India CEO Asitava Sen said.
Besides, the industry body urged the government to focus on research and development(R&D) by providing 200 per cent weighted deduction on R&D expenses by agrochemical companies, which would benefit the farmers across the nation.
"The government may consider providing this to those units who have minimum fixed assets of Rs 50 crore and incurring expenses of Rs 10 crore," Sen said.
The industry also demanded that the government maintain an uniform basic customs duty of 10 per cent on both technical raw material and finished products.
CropLife India is an association of research and development-driven member companies in crop protection.
The Union Budget will be presented by finance minister Nirmala Sitharaman on February 1. The Budget session of Parliament will start on January 29.
FacebookTwitterLinkedinEMail
French automaker Citroen to bank on SUVs to become a major player in India
New Delhi:
French automaker
Citroen, which is set to enter the Indian market later this year, is banking on heavily localised vehicles and growing consumer preference for sports utility vehicles to emerge as a major player in the country over the next few years.
Roland Bouchara, senior vice-president (sales and marketing) at Citroen India, while conceding that India is a "tough market" said it also presented a huge opportunity to Citroen over the next few years to evolve into a major player. "Passenger vehicle sales in India are expected to grow to 5 million units per annum over the next few years. Secondly, the share of SUVs in overall PV sales has been rising. With this kind of segmentation and given our portfolio, we are confident we can emerge as a major player here," said Bouchara.
The share of SUVs in India's passenger vehicle sales increased to 29% last year from 25.6% in 2019. While overall passenger vehicle sales fell 18% in 2020 amid the disruption caused by the pandemic, the SUV segment performed much better with only a 6% drop.
Citroen, part of Groupe PSA, will enter the Indian market with the launch of premium SUV Citroen C5 Aircross shortly. This would be followed by vehicles on a new platform (CMP), which has been designed and developed keeping in mind the needs of Indian consumers. The vehicles will be made using more than 90% of locally sourced components and material.
"We have also localised the gearbox and the powertrain even before launching our first vehicle, which no other manufacturer operating here has done. We have made small changes in our strategy based on our learnings from the market," Bouchara said.
Citroen declined to share the timeline for the launch of the first vehicle on the new platform, but said it will introduce a new vehicle every year in the country to shore up volumes, starting 2021. Groupe PSA is investing more than 100 million euros on the new platform. The C5 Aircross is based on a different platform.

Citroen expects India to emerge as one of the biggest growth drivers for the brand in the next five years.
The company has already appointed dealers for covering the top 10 Indian cities, Bouchara said. The distribution network will be expanded further ahead of the launch of mass segment vehicles. The C5 will be available with diesel engines, which will be assembled locally. Vehicles developed on the CMP platform under the C-Cube programme, however, will come strapped with only petrol engines.
"To begin with, we will focus on petrol engines for vehicles under the C-Cube programme," said Saurabh Vatsa, senior director (marketing and PR Operations) at Citroen India.

Hero MotoCorp to launch 10 new models every year till 2025 to consolidate leadership position
The country's largest two-wheeler manufacturer
Hero MotoCorp
Thursday said it will launch 10 new models every year till 2025 to consolidate its leadership position in the Indian market.
The launches will include new products, variants, refreshes and upgrades. This is the 20th straight year that Hero MotoCorp managed to retain the title of the world's largest two-wheeler manufacturer.
The company, which touched the cumulative production milestone of 100 million units Thursday, also has set for itself a steep growth target for markets outside India. It will continue to grow its operations in these markets and also enter key markets in new geographies.
Hero MotoCorp Chairman Pawan Munjal said, ""We are going to continue to ride our growth journey. In keeping with our Vision to 'Be the Future of Mobility' we will be launching a host of new motorcycles & scooters over the next five years, in addition to expanding our global footprint. We will also continue to invest in R&D and focus on new mobility solutions."
Munjal Thursday outlined the company's plans and vision for the next five years to a global audience which included customers, dealers, distributors, investors, suppliers, employees, customers.
The 100 millionth bike – the Xtreme 160R – was rolled-out of the company's manufacturing facility in Haridwar, in the northern Indian hill state of Uttarakhand. Hero MotoCorp's achievement of this landmark is one of the fastest global achievements of the 100 million cumulative production mark, with the last 50 Million units coming in a span of just seven years, the company said in a statement.

"This significant landmark is also an affirmation of the inherent capabilities in India and Hero's Brand appeal. We have been making in India, for the world – and this milestone is an acknowledgment of the customers' preference for Hero across geographies, demographics and generations", Munjal added.