Right To Wealth | Nippon India Mutual Fund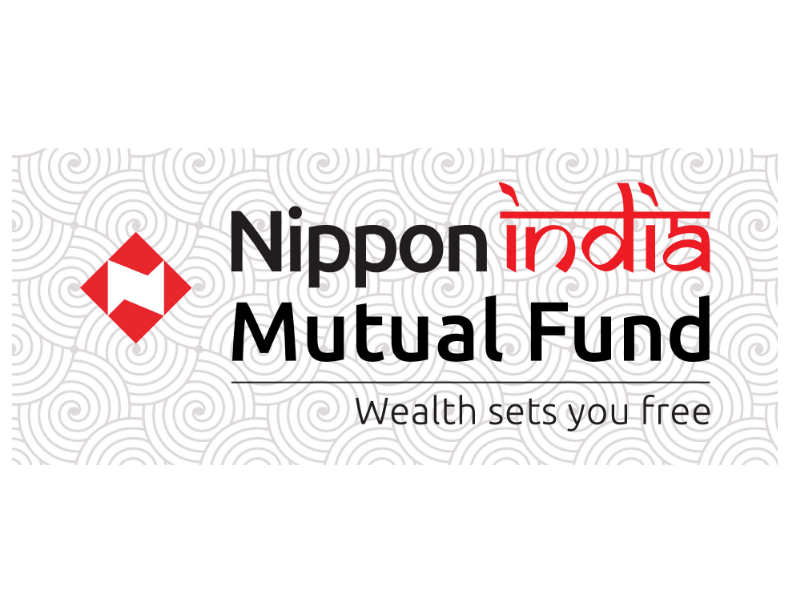 What is Right to Wealth?
All of us work very hard to earn money, but most of us fail to invest it well. This causes us to lose out on a lot of opportunities to create wealth and may lead to a reduction in our quality of life – either in the short term or post-retirement when our income stops!
Thanks to our sponsor's 130 years of global wealth creation experience, we understand this happens due to a lack of awareness, information, and above all, wrong investing habits.
But we have some good news! Having studied the habits of successful investors across the world, we have been able to compile the habits of successful investors, that somehow remains the same across the globe!
We believe that everyone can and must inculcate these habits and invest well.
We have therefore collated these habits and want everyone to master them with an aim to claim their #RightToWealth
Disclaimer:
Helpful information for investors: All Mutual Fund investors have to go through a one-time KYC (know your Customer) process. Investors should deal only with registered mutual funds, to be verified on SEBI website under 'Intermediaries/ Market Infrastructure Institutions'. For redressal of your complaints, you may please visit www.scores.gov.in . For more info on KYC, change in various details & redressal of complaints, visit www.nipponindiamf.com/InvestorEducation/what-to-know-when-investing.htm
This is an investor education and awareness initiative by Nippon India Mutual Fund.
"ABOVE ILLUSTRATIONS ARE ONLY FOR UNDERSTANDING, IT IS NOT DIRECTLY OR INDIRECTLY RELATED TO THE PERFORMANCE OF ANY SCHEME OF NIMF. THE VIEWS EXPRESSED HEREIN CONSTITUTE ONLY THE OPINIONS AND DO NOT CONSTITUTE ANY GUIDELINES OR RECOMMENDATION ON ANY COURSE OF ACTION TO BE FOLLOWED BY THE READER. THIS INFORMATION IS MEANT FOR GENERAL READING PURPOSES ONLY AND IS NOT MEANT TO SERVE AS A PROFESSIONAL GUIDE FOR THE READERS."
MUTUAL FUND INVESTMENTS ARE SUBJECT TO MARKET RISKS, READ ALL SCHEME RELATED DOCUMENTS CAREFULLY.
Disclaimer: Content Produced by Nippon India Mutual Fund
KITE CEO appointed NCERT advisory board member
THIRUVANANTHAPURM: K Anwar Sadat, Chief Executive Officer of Kerala Infrastructure and Technology for Education (KITE), the state's nodal agency for Information and communication technology in state's schools, has been appointed member of the NCERT Advisory Board.
The NationalCouncil for Education Research and Training (NCERT) is the apex body in school education under the Union Education Ministry.
According to a communicationfrom NCERT, Anwar has been selected to the Institute of Advisory Board (IAB)of Central Institute of Educational Technology, New Delhi, for a period of three years on the basis of his experience and expertise in the educational technology sector, a press release said.
The board primarily reviews and recommends the proposals from various states.
Besides Anwar, the other board members include experts from ISRO, IGNOU and UGC.
Osmania University warns colleges on affiliation fees, common services fees
HYDERABAD: Osmania University (OU) has warned college managements offering MBA/MCA programmes on dues pertaining to affiliation fees and common service fees.
Despite repeated reminders, many colleges have not cleared the dues. In a letter issued to all the college managements, the university has now asked them to submit an undertaking by December 2 as a one-time measure, failing which they will not be considered for integrated common entrance test-2020 counselling and extension of affiliation for 2020-21.
"A letter has been submitted to the university that they will give an undertaking to the effect that dues, to the extent possible, be collected directly from the TSCHE (Telangana State Council of Higher Education) from the fees paid by the candidates at the time of counselling/admissions," read the letter.
The college managements have to sign an undertaking which states that they don't have any objection for the TSCHE to deduct the equivalent to the dues or the extent possible towards the affiliation fee, common services fee etc. including earlier dues from the tuition fee that will be collected from the students during the academic year 2020-21.

Help students overcome fear of maths, science: Guv to teachers
MUMBAI: Maharashtra Governor BS Koshyari on Sunday advised teachers to reach out to students who do not have access to online learning.
Speaking at the inauguration of a webinar titled 'Score More in Mathematics and Science', Koshyari cited the example of Eklavya, a character from Mahabharata, who acquired the knowledge of archery with dedication.
The governor said teachers must help students overcome the fear of maths and science.
The webinar was organised by Supermind Foundation in which former BJP MLA Medha Kulkarni is a director.