Quick crossword No 15,710
Permanent PJs and pivoting designers: how the pandemic hit the fashion world | Fashion
I was on the Eurostar, somewhere between St Pancras and Paris, when a senior member of the Guardian team called and suggested that it might be a good idea for me to turn around at Gare du Nord and return to London.
It was 3 March 2020. This was not the plan. The plan had been to go to the Chanel show and report for the news pages. Instead, it was the beginning of all plans – work and otherwise – disintegrating.
2020 was a terrible year for the world, and a head-spinning one for fashion. Almost everything that could have unravelled did, from brands reneging on orders and shamefully leaving garment workers unpaid, to the cancellation of Hollywood red carpet events, to the nixing of fashion shows in New York, London, Milan and Paris.
At first, everything the Guardian's fashion desk did had to change. Our news coverage could no longer echo the rhythms of the fashion year; our stylists could not produce photoshoots, for social distancing reasons. The practical style advice we had planned – based on a summer of holidays and weddings – was, of course, scrapped. In those early, doom-scrolling days, the only commodities of interest were face masks, hand sanitiser and loo rolls.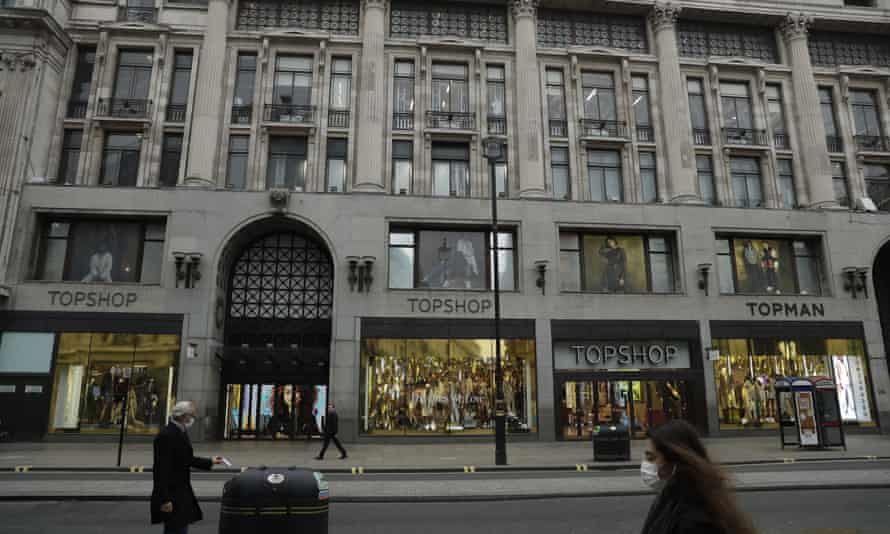 In truth, it was bewildering – until it dawned on us that the fashion industry being turned upside-down was, itself, a fascinating story.
We pivoted. And we reported on designers pivoting, too: on British designers forming the Emergency Designer Network to make PPE; on fashion magazines featuring NHS workers, not celebrities, on their covers. We covered the moment when face masks became normalised and, inevitably, adopted by fashion. We reported on the weird new British high street – from trousers being quarantined to the fall of the once-mighty Topshop.
Fabric was caught in the crosshairs of an unexpected number of major international news stories in 2020. As protests swelled in the US following the police killing of George Floyd, we reported on the ways in which clothing was weaponised, including Black Lives Matter slogans being banned by employers. We reported on Fred Perry withdrawing its polo shirt after it was adopted by the far-right Proud Boys group and the "Vote"-slogan merch produced and worn by Michelle Obama, among others, in an effort to mobilise young voters.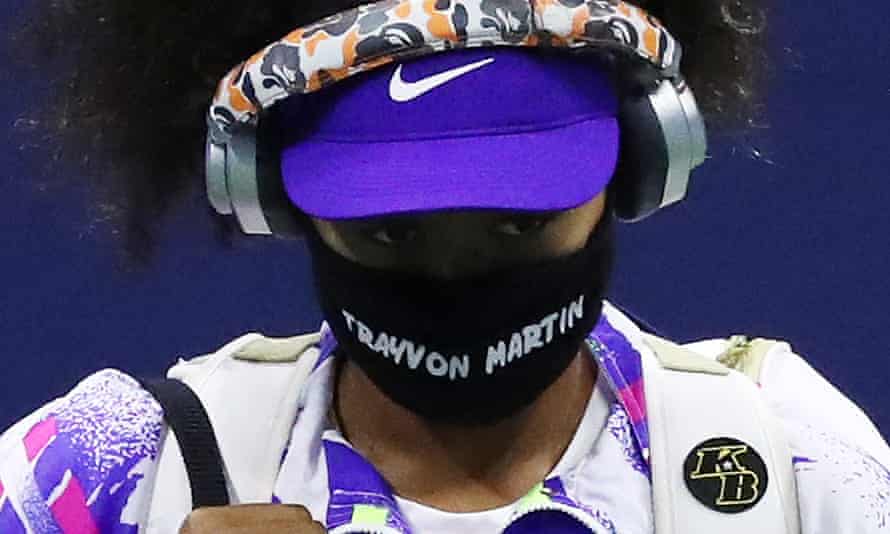 We reported on the items selling, despite everything: in April, sweatpants were up (you're probably wearing a pair now); in October, it was all about the kind of strange shoes you might wear to take out the bins, such as Crocs, which seemed to say something profound about the collective psyche. Some of the most interesting aspects of fashion came to the fore as people searched for soft, cocooning duvet coats to envelop them on winter walks, or bought detachable "Zoom" collars – surely the most 2020 of accessories – in order to present their best face as the world crumbled, and with all communications taking place through front-facing cameras.
The items that have been put on furlough – bras, high-heeled shoes, hard waistbands – told a story too, as did our coverage of self-soothing lifestyle trends, from decluttering to scented candles to the improbable rise of "tablescaping".
One unexpected pleasure to be found in the absence of real-life people watching was the rise of the armchair fashion critic. During lockdown, analysis of style on TV has reached an all-time high – and we have been binge-watching too, writing about Marianne's summer style in Normal People, the controversial Undoing coat, unpicking the weirdly prescient best-foot-forward dressing of Schitt's Creek and analysing the historical accuracy of the breasts in Bridgerton. The popularity of these pieces seem to speak to a collective desire to enjoy aesthetics, and to analyse the meaning of a cuff, hem or cut, even when we are permanently in our pyjamas.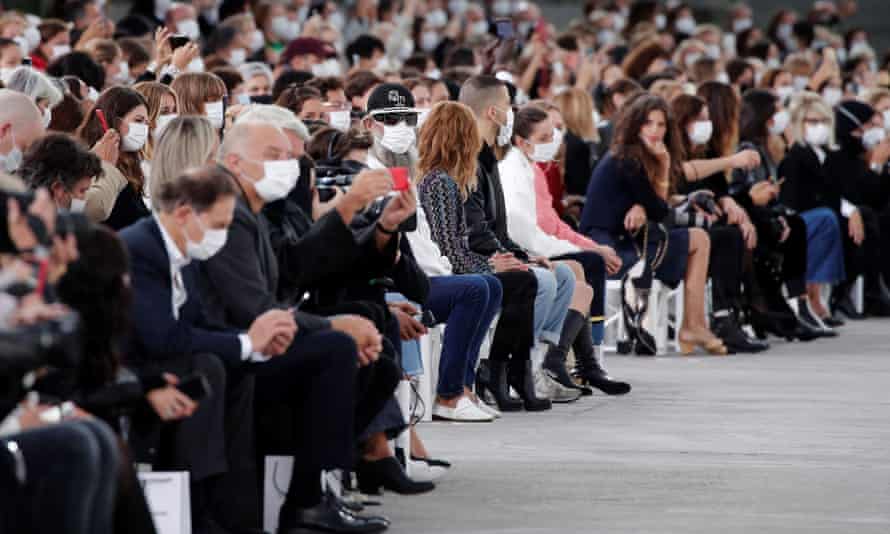 Some normality has returned. Our stylists have been shooting celebrities and fashion stories again, when social distancing guidelines allow, and even got the All Ages band back together for Christmas. But mainly, as with everyone else fortunate enough to work safely from home, our worlds have become very small. We have found stories by speaking to contacts on the phone, monitoring social media trends, and watching audience-free catwalk presentations and digital shows which have mainly replaced the standard show calendar. Only our intrepid critic Jess Cartner-Morley attended a handful of socially distanced Milan and London fashion week shows last September, where mask-clad designers held one-to-one appointments.
With concerns about sustainability at an all-time high, it has been encouraging to see so many designers discussing the scaled-back ways in which they would like to rebuild the industry after this crisis. It looks as though the fashion show circus – which all agreed was sprawling out of control – will be pared back, though it seems unlikely that digital shows will be a permanent or blanket answer. The human side of a fashion show – the ability to read the room, see which looks inspire gasps from the fashion students standing at the back, or spot the beginnings of a trend in the frontrow prevalence of a startling new haircut – has been sorely lacking.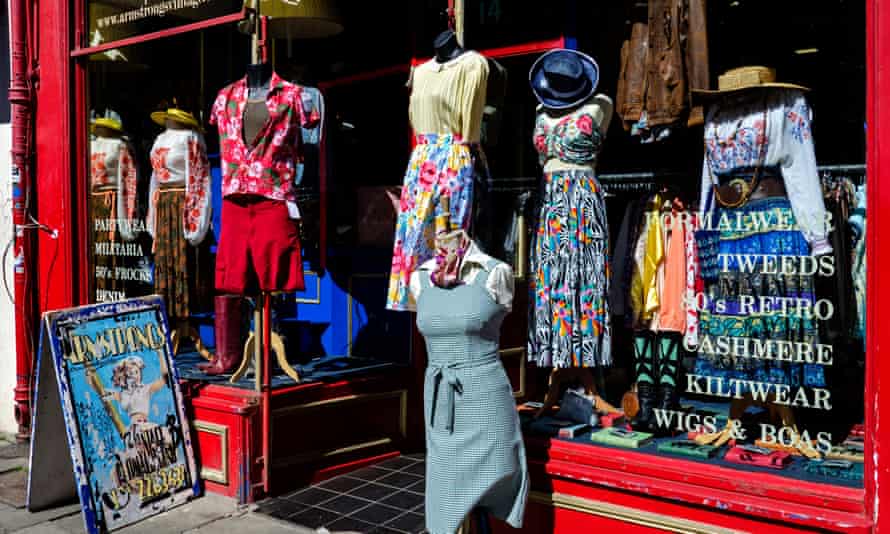 That said, this pause – not to mention all our fresh concerns about economic crisis – has given us the opportunity to double down on our own "slow fashion" approach to style, whether recommending ways to mend clothing, or to shop second-hand first, or finding fresh ways to style our existing clothes, or offering carefully-chosen shopping tips, such as clothes to keep you warm when socialising outside as advised by outdoor workers, and the best places to find chic, ethically-made underwear. We have also had the opportunity to report on a few heartening developments – from the rise of DIY fashion, such as tie-dye and crochet, to the second-hand clothing boom in the pandemic – which suggest that a more mindful approach to style, and a slowing down of the late capitalist attitude towards consumerism in general, could be on the horizon.
Clearly, the world is in existential crisis, and the fashion industry with it. There seems a genuine chance, however, that fashion could rebuild in a slower, more considered way, leaving it looking better than it has for a long time. This period of change has also been rich from a journalistic point of view, even when it has been personally terrifying. That's something I would never have imagined, when my heart sank, as the world as we knew it started spinning away, that 3 March on Eurostar.
The best weight loss tips for women undergoing menopause
Menopause is the natural decline in the reproductive hormones when a woman reaches the age of 40-50. When a woman has not had her periods for one full year, she is said to be menopausal. The menopause stage can have numerous side effects on the body including weight gain, mood swings, hot flashes and hormonal imbalance. The weight gain during menopause occurs due to a drop in the estrogen levels, ageing and inadequate sleep.
Though it can be very challenging to lose weight during menopause, eating certain foods and adopting some lifestyle changes can help one lose extra kilos. Here are some weight loss tips for women undergoing menopause.
Clap, clap, clap… It's not only heroes who deserve applause | Coronavirus
Clap for carers, clap for heroes. Clap for teachers, clap for bin collectors, clap for postmen, clap for chemists, clap for shelf stackers, clap for police. Clap for neighbours dropping off medicine for former enemies, leaving the bag only slightly in the rain. Clap for freelancers working eight days a week to prevent their old routines of pornography and fretting being exposed by a flatmate. Clap for the woman trudging out into the world on a daily walk where every footstep is another curse uttered. Clap for the couple crossing the road, veering away from oncomers as if absolutely pissed at breakfast time.
Clap for the snack makers, busy every 45 minutes with new ideas for crumpets and the end of the cheese. Clap for the dishwashers, initially excited by all the attention received – the detritus from three meals a day at first an exciting challenge ("A plate stained with Nutella and sriracha? By God, I'll give it a go!"), now an insult, every rinse cycle a slow crawl towards electric morbidity. Clap for the man in the flat over the road who does Yoga with Adriene every morning at 10, then spends the rest of the day playing Fifa in a towelling-robed rage. Clap for the houseplants that have refused to die, despite the new experimental watering regime. Clap for the scented candle, infusing the house with the memory of grapefruit in order to cover the stench of five people's fears.
Clap for the footballers doing more in their free time for hungry children than politicians for whom it's their actual jobs. Clap for the parents making half a tomato and a coin bag of grated cheese last a week. Clap for the strangers feeding those who can't afford to feed themselves. Clap for coffee, clap for aspirin, clap for Calpol, clap for gin. Clap for pictures of other people's houses on Instagram, built in hot countries in the 70s out of wood and concrete and filled with small, exquisite things one can zoom in on in the night. Clap for the nights, which mark another day completed. Clap for small things done well, like a pencil beautifully sharpened, or a slice of toast unburned. Clap for an untantrummed hour of homeschooling, for a book not thrown. Clap for the person who hasn't left the house for months, their bedroom a running track, their window a mirror, their phone a window. Clap for the Tweeter who has chosen not to share a video warning about microchips in the vaccine. Clap for the dogs, fried with attention.
Clap for the teenager who last summer missed their first kiss, with tongues and hands in the shade of a tree. Clap for the teenager's mother, forced to share a sofa with their hormones. Clap for the moments of connection so rare and gorgeous they sparkle like a sequin in mud. Clap for the time passed, all the hours we haven't died, all the weeks and all the months, clap for another virtually pain-free minute, and again, and again. Clap for the couple that found love in lockdown, and clap for the disgusting habits they each continue to hide from each other in dark corners of their one-bed flat. Clap for the lady with the litter-picker, removing face masks from the bush. Clap for the person telling you their anxiety dream, even though it exposes far too much truth for this time of day. Clap for oven chips, edible even when forgotten overnight. Clap for to-do lists, for their glittering potential. Clap for the promise of snow.
Clap for the boy responding correctly to his friend's sudden grief. Clap for meal-planning, and a pasta sauce eked out over a fortnight. Clap for the girl who has extended her cleansing routine so masterfully that she is now able to stifle her panic for upwards of three hours a day. Clap for the nephew in the chat group who unpicks all his aunties' forwarded hoax messages without once taking a patronising or exasperated tone. Clap for that very large tree in the park that has surely seen worse than this. Clap for the ex who elegantly dismisses a drunk midnight text. Clap for unlimited data. Clap for the beds that transition at daybreak into offices, and the kitchens to schools. Clap for the cat, unimpressed by it all. Clap for weather, something else to talk about. Clap for the bit of thumbnail that valiantly held on, despite being worried by its sister hand almost constantly for 11 whole months. Clap for the teaching assistant on Zoom doing all the voices at reading time, and the recorded assembly explaining Brexit with binbags.
Clap and clap, your twice-washed hands slapping drily against each other with the force and intensity of a baby that's seen ice-cream. Clap until they chafe, then continue clapping and, when the blood threatens to come, clap louder still. Clap until you can feel your knuckles, clap until it feels you will clap your hands down to the wrist. Clap, to show your respect, to show you're alive, to show you are a witness to these many small glories. For something to do, and wordlessly say, and it slightly hurts, but somebody hears you, not waving but clapping.
Email Eva at [email protected] or follow her on Twitter @EvaWiseman