MIT students bag second prize at Aero Dominator
MANIPAL: Students of Manipal Institute of Technology (MIT), Manipal Academy of Higher Education (MAHE) emerged winners and bagged second prize in the recently concluded Aero Dominator 7.0 – a national level aero-design competition. The competition was held as part of the Vellore Institute of Technology's technical fest-Gravitas. The Competition was held from October 2-5 wherein 25 teams from all over the country competed for the top honours.
The task at hand was to design a fixed wing RC UAV capable of transporting medical cargo and first aid during emergencies. Considering the recent global pandemic fundamentally changing the way we work and live, this mission statement was apt. Teams were judged on three criteria – design report, technical presentation and predicted flight score.
AeroMIT performed various analytical and computational analysis on a virtual 3D CAD model of the aircraft and implemented major design features in the aircraft to complete the mission with a high degree of accuracy. The team secured the runner-up spot with an overall score of 76.74 scoring-34.75 in the design report, 33.75 in the technical presentation and 8.24 in the predicted flight score
The team of students who bagged second prize consisted of team manager Aditeya Gurumurthy, Aerodynamics head Nagaraj Ganesh Prabhu and senior team members Pranav Gupta, Prahaladh Chandrahasa and Rahul Alvares. The multidisciplinary approach taken by AeroMIT in dividing important tasks among team members and virtual collaboration using the available resources bore fruit.
Dr Srikanth Rao, director, MIT, MAHE said, "We are delighted to see this amazing performance by our students at MIT and it is a proud moment as the students have excelled in bringing their innovative ideas and multi-disciplinary approach to bag the second prize."

FINANCIAL TERM OF THE WEEK: EQUITY- LINKED SAVINGS SCHEME (ELSS)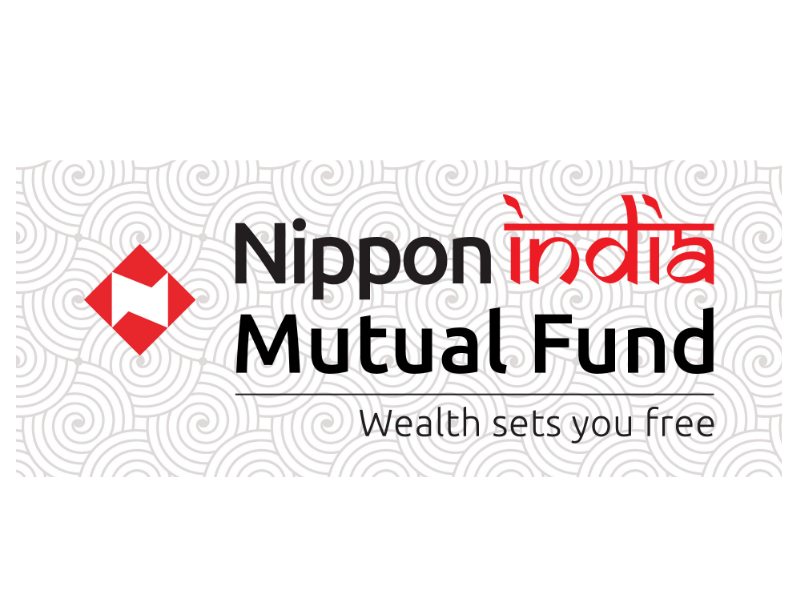 Equity Linked Savings Scheme (ELSS) is a type of mutual fund scheme that invests in equity-related instruments and helps you claim your investment in an ELSS for an income tax deduction. The latter part, i.e. the ELSS tax benefit, is what sets ELSS apart from other equity-oriented mutual fund schemes. ELSS comes with a lock-in period of 3 years from the date of investment, which means that you can redeem your investment in ELSS only after 3 years of investment. Since it is an equity-oriented scheme, it is recommended for a relatively long-term investment with an aim to get relatively better returns.
How to invest in ELSS funds?
Two ways to invest in ELSS funds- Systematic Investment Plan (SIP) wherein you invest a pre-defined chunk of money at regular intervals in the scheme or Lump sum investment wherein you invest all the money at one go.
Scenario I- SIP
Let us assume that you have started a monthly SIP of Rs 5000 on 1st Jan 2020; then your lock-in period will be as follows-
Investment Date is 1st Jan 2020 than Redemption Date on 1st Jan 2023
Investment Date is 15th May 2021 than Redemption Date on 15th May 2024
Investment Date is 19th Dec 2022 than Redemption Date on 19th Dec 2025
As can be seen, every installment of SIP has a different lock-in period and can thus be redeemed accordingly.
Scenario II- Lump sum
If the same investment was made as a lump sum amount on 1st Jan 2020, then the entire capital can be redeemed on 1st Jan 2023.
ELSS Tax Benefit
The investments made under an ELSS scheme are eligible for deduction from your taxable income under section 80C of The Income Tax Act, 1961 up to Rs 1.5 Lakh. For example, if you start a SIP on 1st Apr 2020 in an ELSS fund of Rs 10,000 per month, then you can claim a deduction of Rs 1,20,000 (12x Rs 10,000) for the entire year under the Section 80C. This translates into ~ Rs 46,800 worth of tax saving in a year. Tax laws are subject to amendments made thereto from time to time. Investors are requested to consult their tax advisor in this regard before investing.
Who can invest in ELSS?
Investors who aim to achieve comparatively better returns than other traditional tax-saving investments
Investors who are looking to save tax while investing in a mutual fund scheme
First-time mutual fund investors who can seek the dual benefit of tax saving and long-term investments in mutual fund schemes
Investors with longer investment horizon than 3 years
Tax implications on ELSS
ELSS are taxed like any other equity-oriented mutual fund scheme. Since ELSS comes with a lock-in period of 3 years, only long-term capital gains tax (LTCG) is applicable, i.e 10% on your gains above Rs 1 Lakh.
For example, if you redeem an investment that has a current value of Rs 2,50,000 after 3 years of lock-in, Then the LTCG levied is 10% on Rs 1,50,000 (gains over Rs 1 Lakh), which is Rs 15,000.
Note: One can save tax upto ₹46,800: Individual and HUF having taxable income of less than ₹50 lakhs can invest upto ₹1.5 lakhs under the ELSS scheme during the FY 2020-21 as per provision of Section 80C of the Income Tax Act 1961 (Includes applicable cess). Tax saving will be proportionately reduced subject to the taxable income and investments. Further, Investment in ELSS schemes is subject to lock in period of 3 years from the date of allotment of units. Long Term capital gain, if any on ELSS scheme investment is subject to applicable tax at the time of redemption. The tax benefits are as per the current income tax laws and rules. Investors are advised to consult their tax advisor before investing in such schemes.
Disclaimer:
Helpful information for investors: All Mutual Fund investors have to go through a one-time KYC (know your Customer) process. Investors should deal only with registered mutual funds, to be verified on SEBI website under 'Intermediaries/ Market Infrastructure Institutions'. For redressal of your complaints, you may please visit www.scores.gov.in . For more info on KYC, change in various details & redressal of complaints, visit www.nipponindiamf.com/InvestorEducation/what-to-know-when-investing.htm
This is an investor education and awareness initiative by Nippon India Mutual Fund.
"ABOVE ILLUSTRATIONS ARE ONLY FOR UNDERSTANDING, IT IS NOT DIRECTLY OR INDIRECTLY RELATED TO THE PERFORMANCE OF ANY SCHEME OF NIMF. THE VIEWS EXPRESSED HEREIN CONSTITUTE ONLY THE OPINIONS AND DO NOT CONSTITUTE ANY GUIDELINES OR RECOMMENDATION ON ANY COURSE OF ACTION TO BE FOLLOWED BY THE READER. THIS INFORMATION IS MEANT FOR GENERAL READING PURPOSES ONLY AND IS NOT MEANT TO SERVE AS A PROFESSIONAL GUIDE FOR THE READERS."
MUTUAL FUND INVESTMENTS ARE SUBJECT TO MARKET RISKS, READ ALL SCHEME RELATED DOCUMENTS CAREFULLY.
Disclaimer: Content Produced by Nippon India Mutual Fund
Govt funding of madrasas should be stopped, says MP minister
INDORE: Madhya Pradesh Culture Minister Usha Thakur said on Tuesday that government funding of madrasas must be stopped, alleging that they nurture "fundamentalists and terrorists".
The Congress said the ruling BJP was communalising the campaign for November 3 byelections in the state with such statements, and the Election Commission should take note of it.
Speaking at a press conference, Thakur said, "All the fundamentalists and terrorists of the country have grown up in madrasas. Children are children and students are students. So I believe students of all religions should be collectively given the same education.
"Religion-based education is increasing fanaticism and spreading hatred," she added.
"What culture are they (madrasas) teaching? If you are a citizen of this country, then you see all fundamentalists and terrorists have grown in madrasas. Jammu and Kashmir was made a factory of terrorists," she further said.
Thakur said madrasas need to be linked to a "proper education system" to connect students to "nationalism and mainstream society".
Those who want religious education can obtain it at their own expense, as the Constitution gives them this right, the minister said.
"However, government's financial assistance to madrasas must stop. The Wakf Board is economically the strongest organisation in the world and it would take care of funding for madrasas," she said.
State Congress spokesperson Narendra Saluja said the Election Commission should take note of her statements.
"The BJP is trying to divert the bypoll campaign towards a communal agenda and Thakur's statements are part of this strategy," he alleged.

Talent not tied to money: Kejriwal on Delhi govt school students' performance in NEET, JEE
NEW DELHI: Chief Minister Arvind Kejriwal on Tuesday said many students of Delhi government schools from a humble economic background have qualified in the NEET and JEE, and asserted that talent is not tied to money.
He said money will not be a problem for the successful students in getting higher education as the Delhi government has arranged for scholarships and loans of up to Rs 10 lakh for them.
A total of 569 students of Delhi government schools have qualified in the National Eligibility-cum-Entrance Test (NEET) for admission to medical colleges, while 443 have cleared the Joint Entrance Examination (JEE), with 53 of them being eligible for a direct admission to IITs, the chief minister said.
Of the 569 students who have qualified in the NEET, 379 (67 per cent) are girls, he added.
Forty-eight students of Delhi government schools have scored over 520 marks out of 720 in the NEET, with Tamanna Goel bagging the 11th rank.
Goel's father is jobless while her mother works as a domestic help in neighbourhood houses, Kejriwal said. The father of Khush Garg, who has scored 680 marks, is a small shopkeeper, he added.
In the JEE, five students of RPVV, Paschim Vihar have qualified for the IITs. Ayush Bansal, whose father works at a bookshop, has bagged the 189th rank in the JEE, the chief minister said.
Nikhil, who got the 678th rank in the JEE, has been offered aerospace engineering in IIT-Bombay and his father repairs cycles. Garvit Batra bagged the 1,228th rank and his father is an airconditioner mechanic, Kejriwal said.
The chief minister said it is his firm belief that good education can eradicate poverty from the country in one generation itself.