Medical college at Puri to start admission process from next session
BHUBANESWAR: Sri Jagannath Medical College and Hospital at Puri will start admission process from next academic session (2021-22). The state government has set a target to complete all the process before commencement of new academic session.
Chief secretary Asit Tripathy on Thursday reviewed the progress of three medical colleges in a high-level meeting held on virtual mode from Lok Seva Bhawan here. Additional chief secretary (health) PK Mohapatra presented updates for discussion.
These medical colleges were Mahanadi Institute of Medical Sciences and Research at Talcher, Medical College and Hospital at Sundargarh and Jagannath Medical College and Hospital at Puri. These institutions would also provide tertiary health care facilities.
Official sources said the state government has set a target to commence the medical college at Puri from the academic session 2021-22. It would have intake capacity of 100 per year.
Similarly, the institute at Talcher supported by Mahanadi Coalfields Limited (MCL) will have intake capacity of 100 students per year. It would be run through a trust on 'no profit no loss basis'. The medical college at Sundargarh will also admit 100 students per year. It is being supported by national thermal power corporation limited (NTPC).
Tripathy has directed the officials to complete furnishing of the building by December of the current year and move to Medical Council of India (MCI) for necessary permission to commence admission from next academic session.

To read Part 1, Part 2 & Part 3, click here
Venkateshwar International School (VIS)
Website: https://www.vis10dwarka.com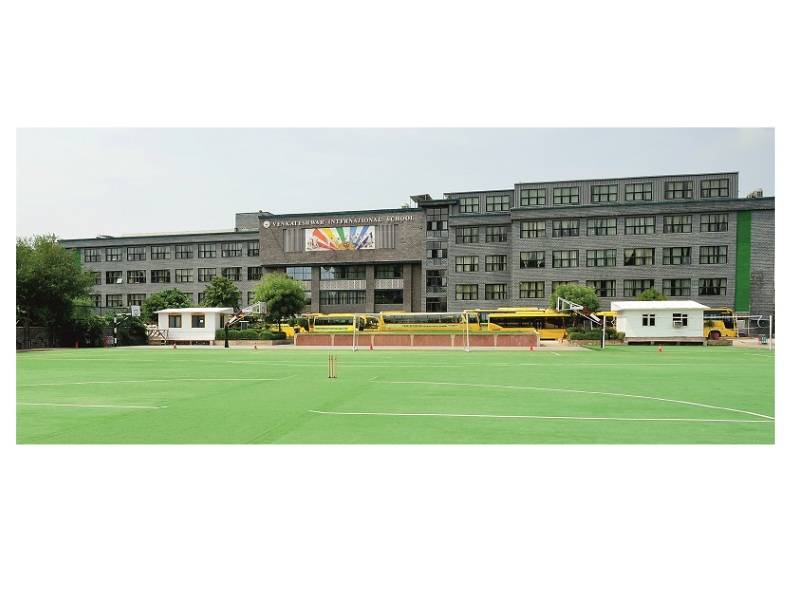 VIS is a premier world-class school located in a serene and sprawling four acre campus with a reputation for providing quality education to its students. The excellent school infrastructure is accentuated by beautiful landscaping, manicured lawns and a well-maintained games and sports astro-turf field. To tackle the challenges posed by the global pandemic, the competent faculty of VIS skilled themselves in Kahoot, Quizzes, Microsoft Teams, Google Meet, Exam.net, MS Forms, Flipgrid, Wakelet, Animaker for Synchronous and Asynchronous learning.
The school makes use of Art Integration, Blended, Experiential and Cooperative teaching learning pedagogies and has started various online activities, yoga and meditation sessions to stay connected. It also conducts various mental health and emotional wellbeing programmes under Snehasha for students and teachers.
Trans border Initiatives are encouraged where exchange of views with Dutch and Finnish students via webinars regularly take place. Many students of VIS have won prestigious scholarships to institutes like University of British Columbia (UBC), Cornell University. One of the students bagged a gold medal in a worldwide research based competition USA MIT, USA too.
Indraprastha International School (IIS), Dwarka
Website: https://www.ipisdwarka.com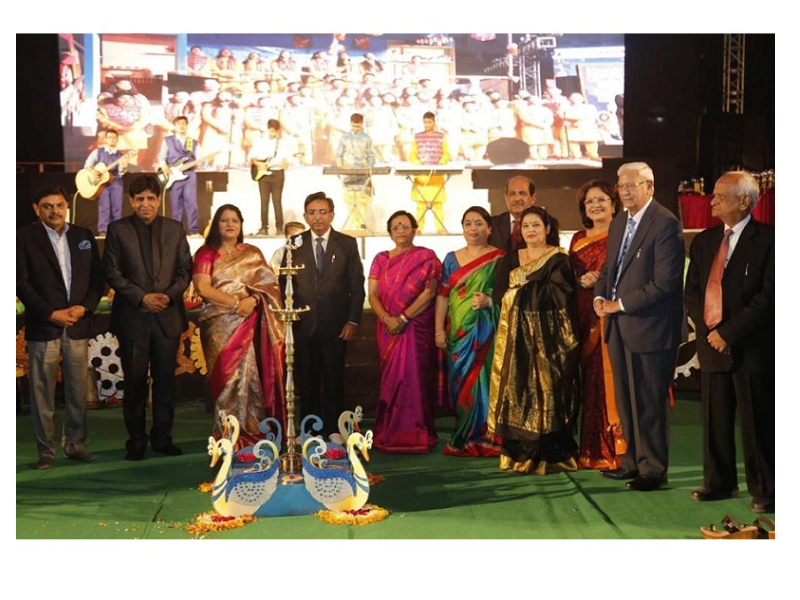 Indraprastha International School, Dwarka, is appreciated for providing quality education of global standards. It nurtures, cares and moulds young minds into brilliant, forward-thinking adults. With strong roots of values to bind each one together, the school allows students to fly on the wings of freedom, to give expression to their myriad dreams.
With each knowledge-giver being a friend and guide, the students are soaring high on their success stories and setting new milestones each year. IIS is a recipient of numerous prestigious awards and recognition. Students of the school broke all records in the CBSE 2019-20 Class XII and X results where toppers scored 99 percent and 98.6 percent for the respective classes.
Bal Bhavan International School (BBIS), Sonipat
Website: https://www.bbisgannaur.com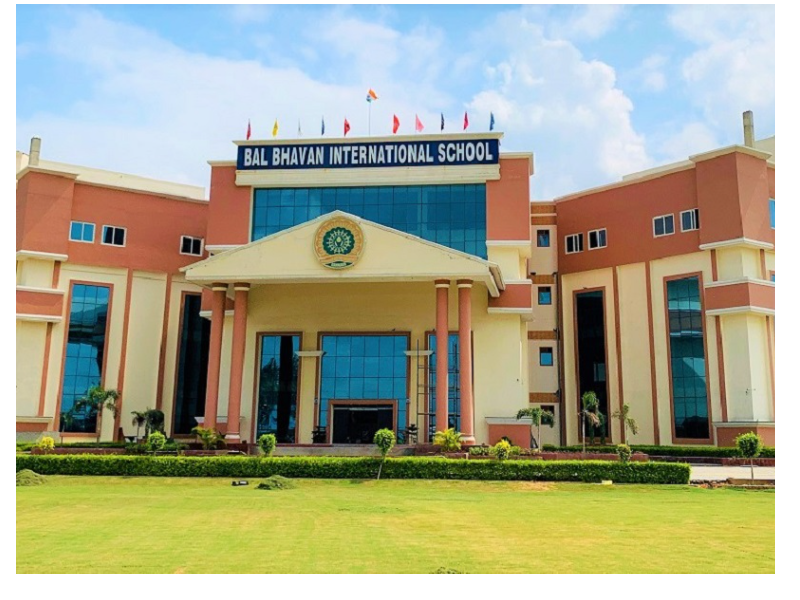 In the blooming era of boarding schools in India, Bal Bhavan International School has established itself as the best boarding school in Haryana. The abundant campus of the school says a lot about how important a good atmosphere is to them.
Bal Bhavan has the latest technology for smart classrooms and the best amenities for their residential campus. The students there are groomed to master the art of living and become responsible citizens. BBIS believes in the merger of diverse cultures and backgrounds and thus students from all over the country are a part of the unique blend of the mature, smart and intelligent community. The highly skilled faculty are masters in their respective subjects and always keen to provide knowledge to help the girls and boys to be ready for leading a successful life in their chosen fields of career and shine in their personal lives as well.
Bal Bharati Public School, Brij Vihar
Website: https://bbpsbrijvihar.balbharati.org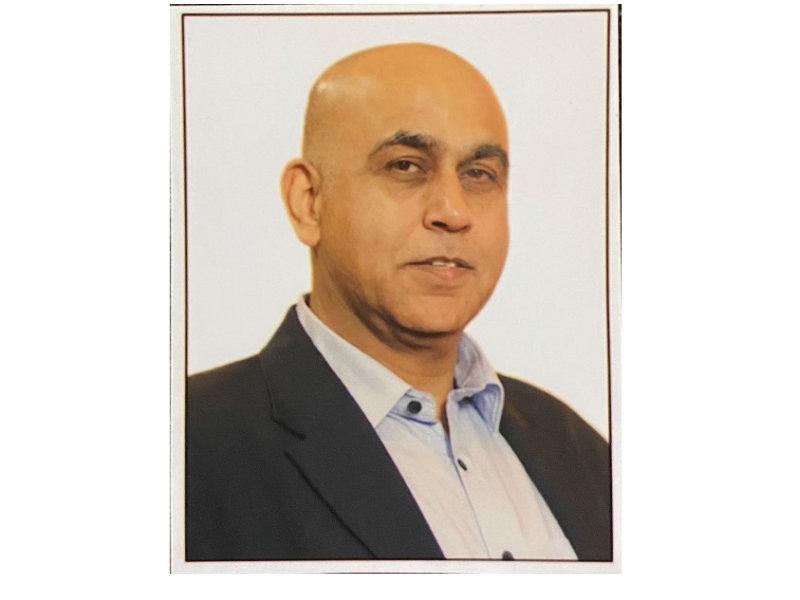 2020 has been a year of learning for all of us and has resulted in at least one positive thing: a much greater appreciation for the importance of schools.
Bal Bharati Public School, Brij Vihar geared up and upgraded themselves for the ubiquity of information which has increased at an exponential rate across the world. Their aim is to strive for a holistic education that includes practical skills, communication strategies, leadership development, and a healthy lifestyle in a collaborative classroom; where education goes beyond standardized testing. Standing on the threshold of the future, the school believes, 'what we need today is to teach our students a positive and balanced way of leading life'.
Bal Bharati Public School, Pitampura
Website: https://bbpspp.balbharati.org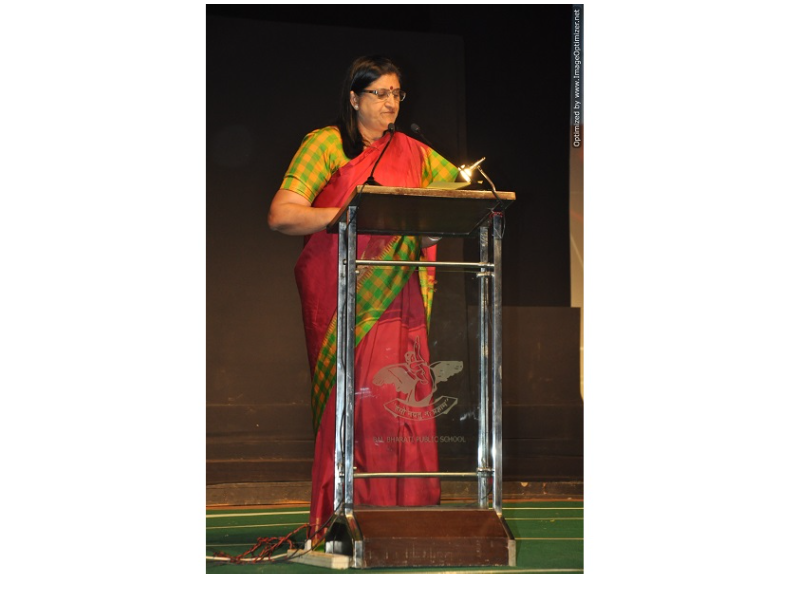 Founded in 1984, under the aegis of the Child Education Society, Bal Bharati Public School, Pitampura, believes that education is a shared commitment among motivated students, enthusiastic parents and dedicated teachers. The toil of many years has borne fruit and the institution has become a force to reckon with. With specific strengths in academics, sports and co-curricular activities, the school aims to develop scholastic personalities through the provision of state-of-the-art infrastructure supplemented with a humane connect.
SNEH International School
Website: http://www.snehinternationalschool.com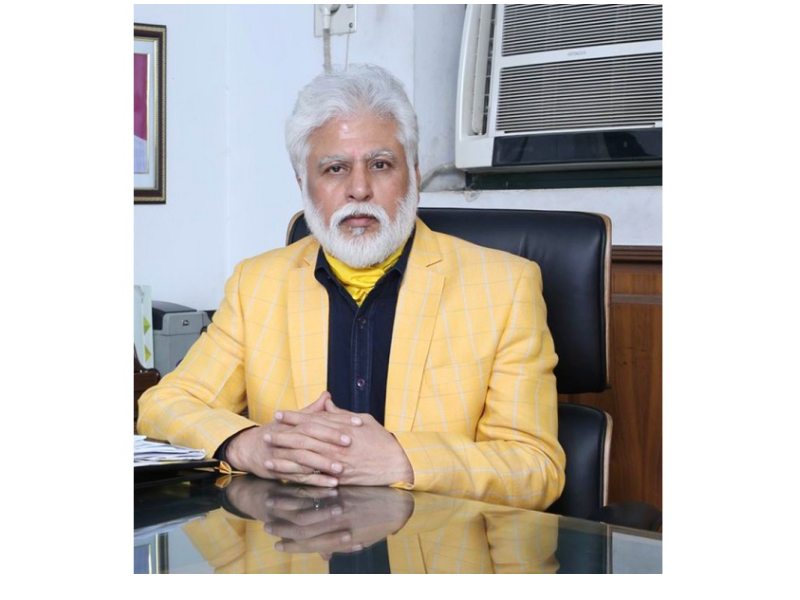 SNEH International School was founded by Shri Subhash Chander Dhingra in 2005, with a vision that contributes to nation-building. This co-educational school applies the Multiple Intelligences approach to develop creative & critical thinking individuals. The school provides a safe, tranquil, stimulating and intellectually challenging environment suited to the learning needs of each individual.
The curriculum is supported by facilities for sports, art, music, drama, and dance. The school is fully air conditioned and well equipped with IT enabled classrooms, state-of-the art Science & Language laboratories, 3D movie theatre and two auditoriums. SNEH International School is a proud recipient of International School Award from British Council. Besides fostering an international ethos through various projects in collaboration with different countries the school is also encouraging and preparing students for the new skilled and tech savvy Bharat through innovation in the ATAL Tinkering Laboratory so as to serve the community at large.
Disclaimer: This article has been produced on behalf of Optimal Media Solutions by Mediawire team.
To read Part 1, click here
Bal Bharati Public School Dwarka
Website: https://bbpsdwarka.balbharati.org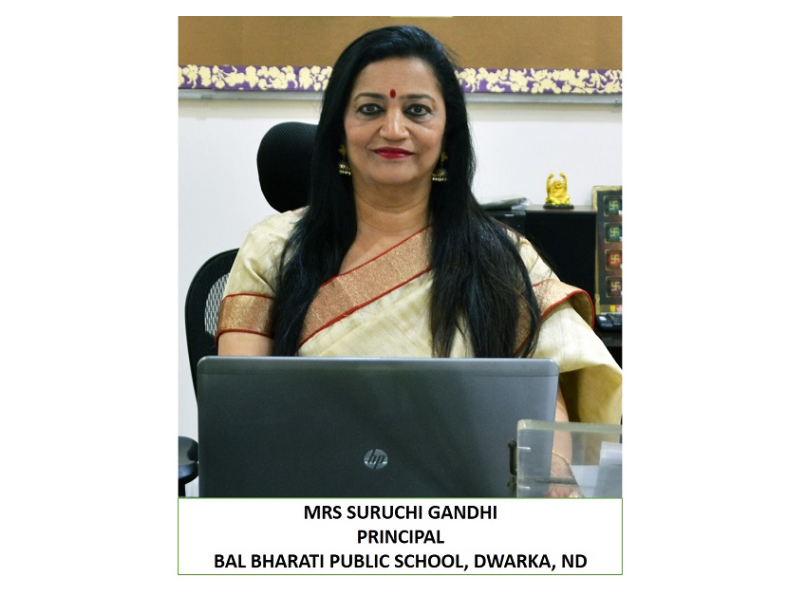 Bal Bharati Public School Dwarka has consistently soared in top rankings in all education surveys owing to academic excellence, world class infrastructure, individual attention to students, innovation and quality digital footprint.
It has carved a niche among Leaders in Education with sterling results in JSTSE, NTSE, KVPY, JEE and NEET. The school has nurtured International Science and Astronomy Olympiad Champions and Winners in International and National Games, and are proud winners of Times Education Icon Award for third year in succession.
Ganga International School (GIS)
Website: https://www.gangainternationalschool.com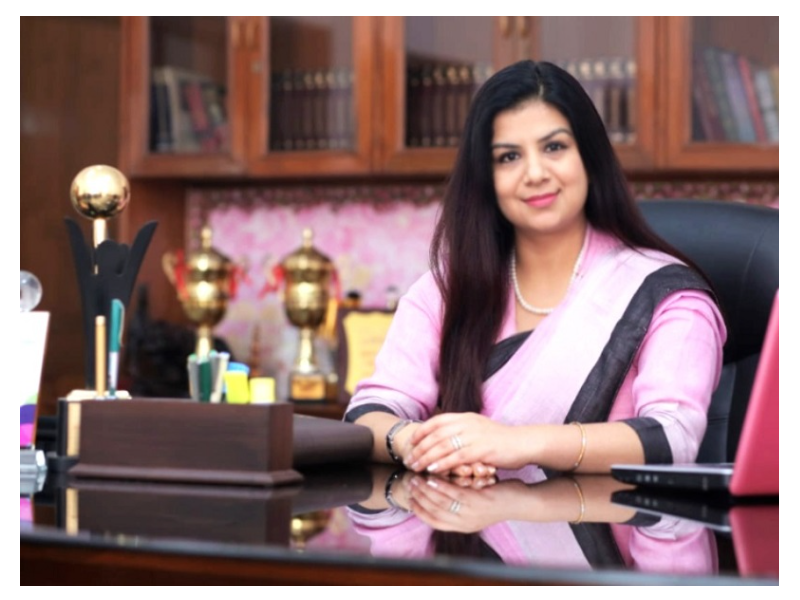 GIS, Hiran Kudna, New Delhi, has been consistently moving ahead into the new era of change to meet the requirements of the modern generation. The school is situated in a calm and serene environment away from the bedlam of the city to provide students with a green ambience, along with excellent academics, artistic opportunities and a plethora of activities that encourage development of body and mind.
The curriculum of all classes have been strictly synchronised with the CBSE pattern. GIS has produced excellent results in class X and XII Board Examinations. The school has been maintaining global and cultural ties with the international schools and has been conferred with several national and international awards like, the International School Award by the British Council, Best Practice School Award by UNESCO-APCIEU, Global Innovation School Award by BITS Pilani, the list is endless.
GIS alumni have been inducted into prestigious posts by clearing their civil services exams. Not only this, in the sports arena too, their players (like star cricketer Ishant Sharm who is an alumina of GIS), have brought laurels to school with their achievements.
GD Goenka Public School (GDGPS), Sec 48, GGN
Website: https://www.gdgoenka-gurgaon.com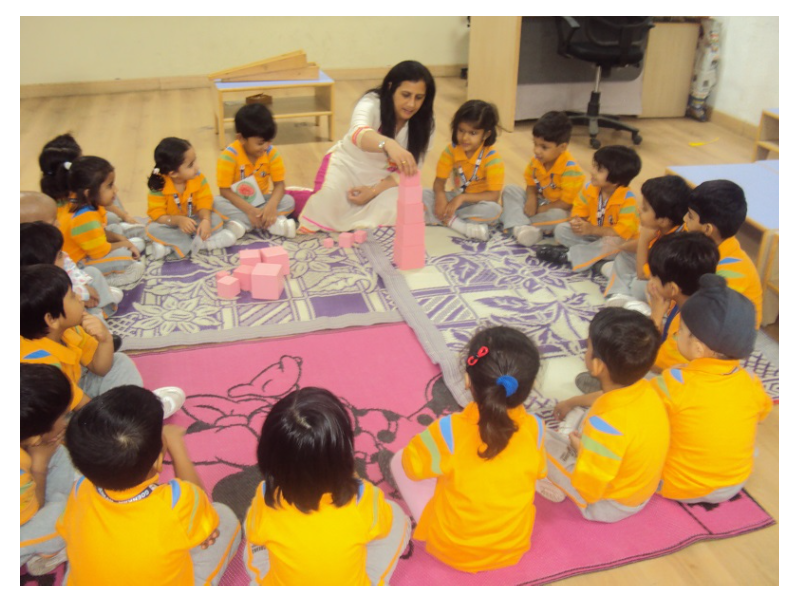 Education for LIFE and not just for a LIVING: The core focus of education at GDGPS, Sector 48, is to provide a positive conducive environment that triggers a love for learning and develops children into intrinsically seeking happy learners.
Through a curriculum based on the principles of child development, each child is nurtured from the stage of 'Concrete Operations' to that of 'Abstract Thinking'. Specialized areas created for active student engagement makes learning fun and supplement the classroom teaching-learning by methodically designed activities for integrated and exploratory approach, enabling students to connect with the real world.
With strength and resilience as their hallmark, Goenkans soars higher, ever higher.
Indraprastha World School, Paschim Vihar
Website: https://www.ipwspv.com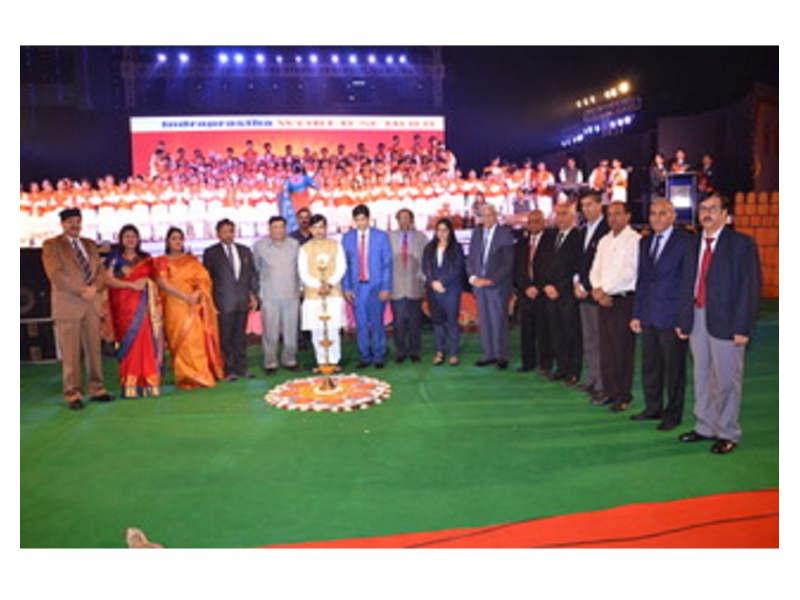 "Leaders are those who always empower others." Indraprastha World School strongly exemplifies this statement as this esteemed institution has engraved its name among the top leading schools under the dynamic leadership of the visionaries Smt. and Shri A.S Rana and the renowned Edu-Consultant, Dr Rajesh Hassija.
The school believes that learning should be holistic, experiential, integrative and an enjoyable one, thereby empowering today's youth with the 21st century skills and encouraging young learners to tread the path of excellence and script irrevocable success stories both at national and international level.
The phenomenal blend of academic excellence and a wide platform of curriculum encourages young learners of Indraprastha to sustain their love for learning. The school's young scholars have not only done well in the class X and XII Board examinations, but have also won 30 Rolling Trophies and an array of coveted school awards; is a testimony to the fact that Indraprastha is the name to reckoned with.
Bal Bharati Public School, Manesar
Website: https://bbpsmn.balbharati.org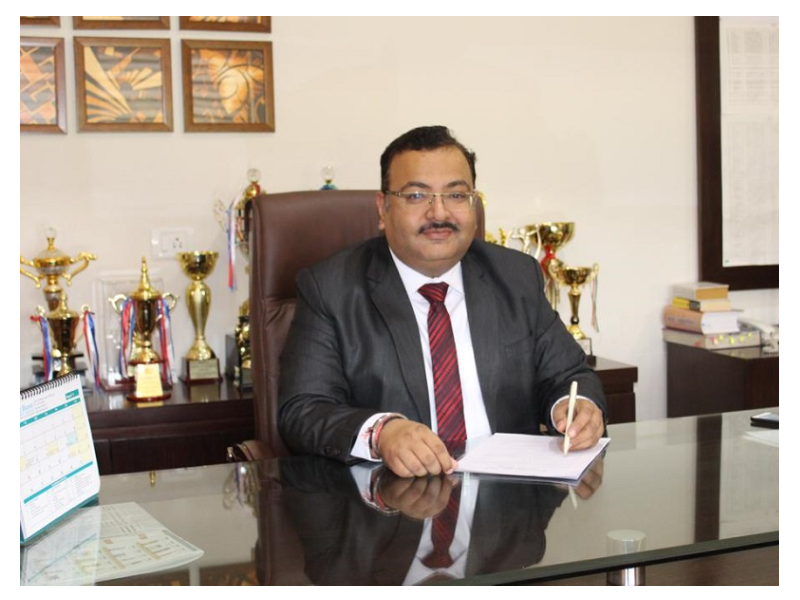 The quest of Child Education Society, the Apex Body of Bal Bharati Public Schools for 'Better and Better' and a strong commitment to providing quality education to the masses worked as catalysts in conceiving and establishing an educational institution in Manesar, Haryana.
Today, the school boasts classes from Montessori to Class XII with state-of- art infrastructure and high levels of academic excellence.
The curriculum is structured in accordance with the CBSE guidelines; and provides inclusive education that uses modern learning technologies and a range of teaching strategies to develop the acquisition of life-long, independent learning and research skills. Various educational excursions, creative workshops, intra and inter-class, inter-school and inter-house activities, which help in broadening the base of learning and widening the mental horizon of the students. Learning can not only happen in the four walls of the classroom, sometimes it can happen outside the classroom too and it has been proved in this 'new normal'. The school has seamlessly adopted the new normal and the knowledge imparters are efficiently and smoothly adapting and implementing it.
Vishal Bharti Public school, Paschim Vihar, New Delhi
Website: https://www.vishalbhartipublicschool.in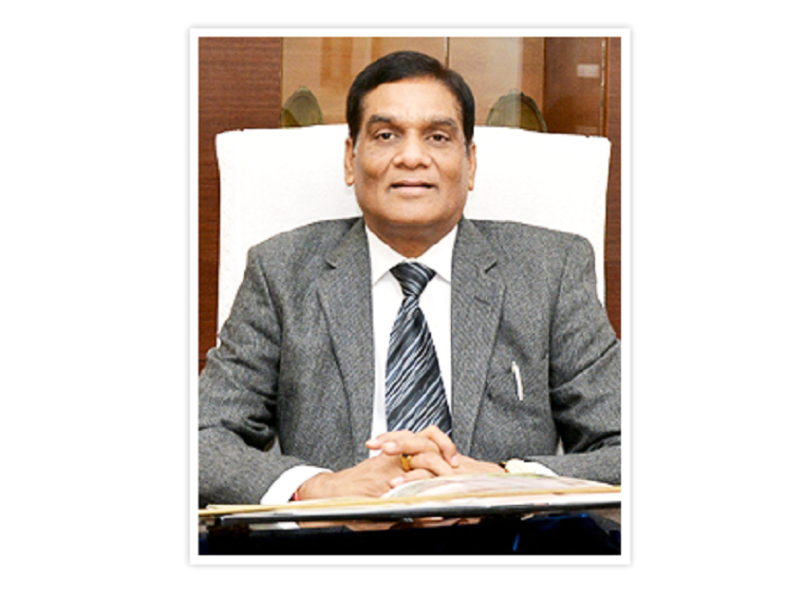 Vishal Bharti Public School plays a pivotal, proactive role in the holistic development of students as its focus is to develop students as global citizens. It believes, "Education should teach children how to think and not what to think."
Under the vibrant leadership and keen vision of the School Chairman Mr. Mahavir Goel and Executive Chairman Mr. Sunil Goel, the school focuses on the 360° development of the children. The School Principal Ms. Rachna Jain's dynamism and uncompromising attitude for brilliance in education is a modest effort to etch Vishal Bharti's name in the memory of time.
Vishal Bharti's campus is a zero garbage and plastic free zone, it harvests rainwater, recycles grey water, composts garbage, recycles paper and conserves energy using solar panels. The pedagogy is based on the use of interactive whiteboards and projection screens in every classroom in order to integrate information communication technology with classroom learning. The school boasts of state-of-art infrastructure for both education and sports. Drama, Performing Arts, Arts and Design, Debating and Music form a significant part of the curriculum.
St. Teresa School, Indirapuram, Ghaziabad
Website: https://stteresaschool.in/cms/index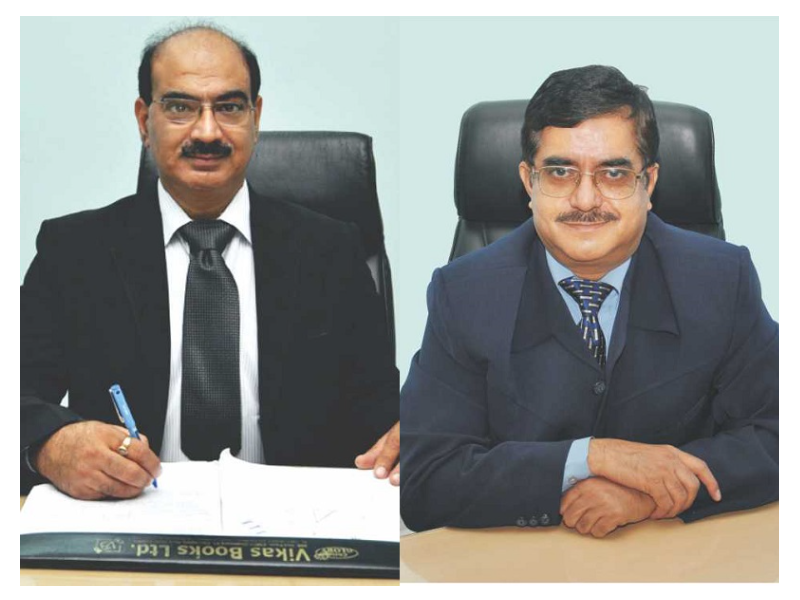 Under the guidance of Directors, Mr R.R. Khanna and Mr Vijay Kumar Gulati, St. Teresa School by spreading the light of best education, has illuminated the lives of thousands of students since its inception in 2006, making it the most coveted school in Ghaziabad. Academic excellence is achieved through high expectations, strong motivation, a challenging curriculum, constant encouragement and excellent teaching. The school has been highly successful in achieving exceptional Grade X and XII results over the past 10 consecutive years.
The School aims at developing mental and physical development of each child. It is their commitment to turn out from the portals of St. Teresa School, well balanced, integrated personalities, with an amalgamation of the East and the West. The school intends to set optimism in its students so that they learn & acquire the positive traits of life as how to learn, anywhere, anytime thus enriching their skills continuously.
Click here to continue reading Part 3 of the story.
Disclaimer: This article has been produced on behalf of Optimal Media Solutions by Mediawire team.
To read Part 1 and Part 2, click here
Bal Bhavan International School, Dwarka
Website: https://bbisdw.com/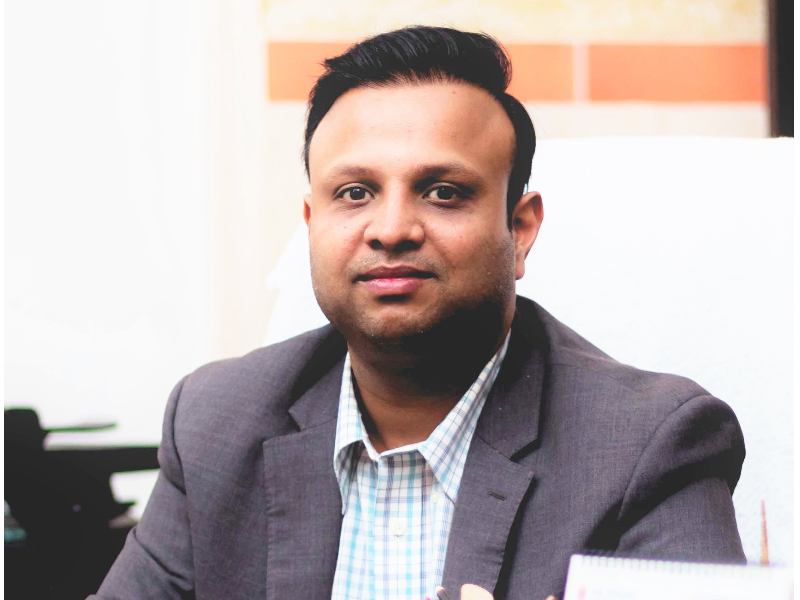 Empowering Change through Education: The art of raising an individual beyond skills and knowledge; the art of strengthening and building up values and most important of all the art of grooming a person for the life ahead, is "Education." This 'Greater Good in Education' flows in the aspirations and endeavours of Bal Bhavan International School, Dwarka. The exuberant academic results and delightful achievements in Sports and Cocurricular activities has made the school earn a coveted 8th position in the Top ten Dwarka Leaders, Times Survey 2020.
Students of the school are provided with a holistic environment and befitting infrastructure that stimulates all four learning modalities and provides an insightful flair for advancement. The proficient staff 'lead the leaders of tomorrow' with dedicated integrity. The ideologies of the eternal mentor Sh. G.C. Lagan are at the core of schools' mechanisms and the praiseworthy efforts of the Principal, Mr. Kunal Gupta and Vice Principal, Ms. Jaspreet Kaur have made these perpetual philosophies blend beautifully with contemporary beliefs.
Study Feeds
Website: http://www.studyfeeds.com/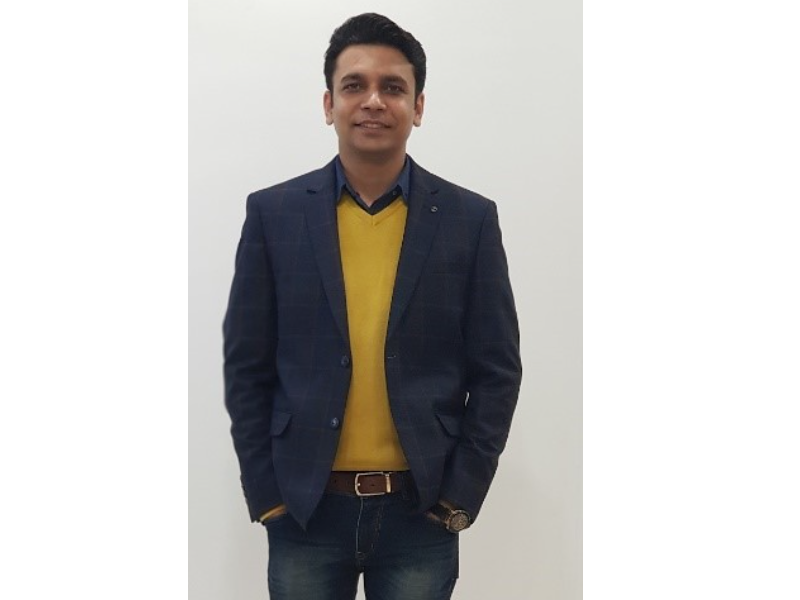 Study Feeds, a premium German language training centre in India has successfully been able to expand the scope of "Free Education in Germany" for more than a decade. Their team of German language trainers from India and Germany coupled with the vision led by the director Mr. Ankur Chaudhary have helped Study Feeds to offer quality German language courses across all levels.
Since inception, the organization has additionally supported thousands of students to fulfil their dreams of higher studies ranging from Bachelor's to Post Doctorate options in Germany. Study Feeds has been a market leader with their revolutionary TestAS and Studienkolleg programs offered in India with native German trainers for the students intending to pursue their bachelor's studies in Germany.
Bal Bharati Public School, Noida
Website: https://bbpsnoida.balbharati.org/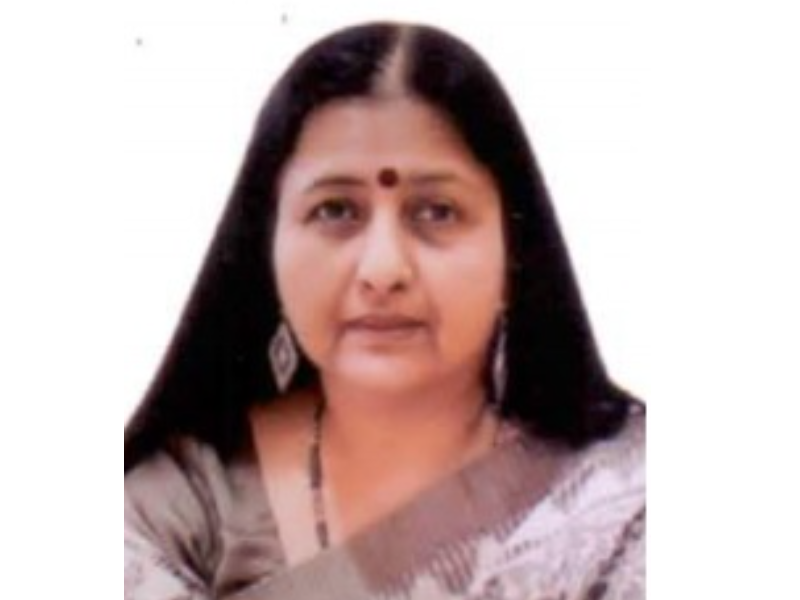 It is rightly said that "A dream becomes a goal when action is taken towards its achievement" and the staff at Bal Bharati, Noida are committed to providing a safe and intellectually challenging environment that will empower students to become self-directed, innovative thinkers, creative problem solvers and learners prepared to thrive in the 21st century.
The school is a future ready education model wherein the students under ATL Innovation Mission have created a 'Culture of Innovation & Entrepreneurship' in the school and are supported by IBM and Intel and product innovations thereby aligning them to the needs of various sectors. According to their Principal, Asha Prabhakar, "We at Bal Bharati, Noida do not learn from experience….we learn from reflecting on experience"
Apeejay Institute of Mass Communication, New Delhi
Website: https://www.apeejay.edu/aimc/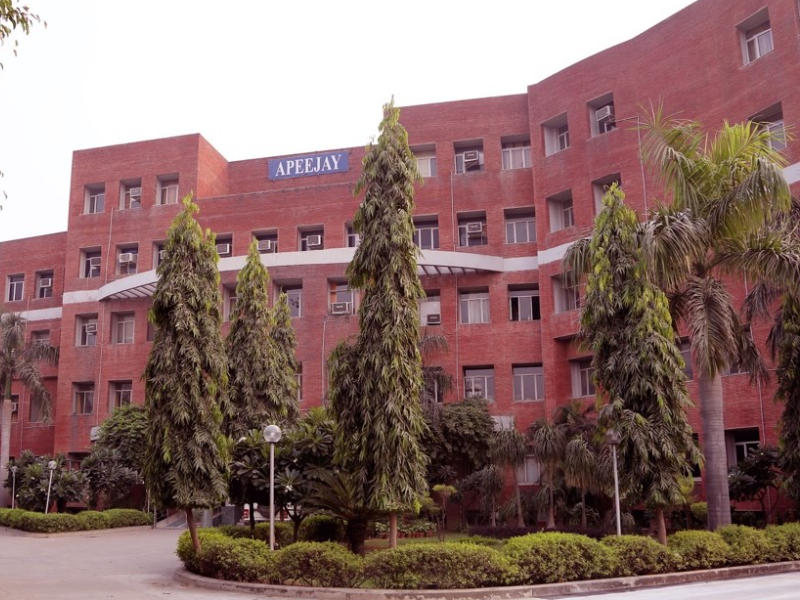 A big thank you to Times Education Icon 2020-2021 awards, for recognising and felicitating us-Apeejay Institute of Mass Communication, New Delhi, as one of the eminent Mass Communication Institute at their Education Icon awards this year. We are indeed delighted to accept this prestigious award.
Awards such as this one, inspire us all the more to scale newer heights in Media education. AIMC's mission is to produce creative young minds capable of leading tomorrow's world of media & entertainment. AIMC is committed to shape up excellent media professionals &entrepreneurs who will energize their organisations with excellent skills, innovation and expertise.
Bal Bharati Public School, Rohini
Website: https://bbpsrohini.balbharati.org/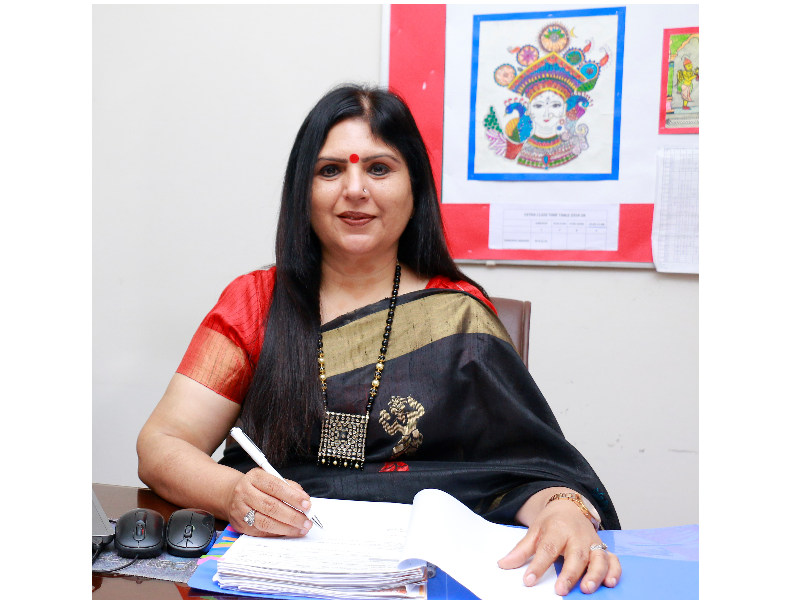 Bal Bharati Public School, Rohini is a premier educational institution in North Delhi having state of art facilities housed in a modern building. Besides academic excellence and intellectual development, the School endeavours to help each child discover and develop one's innate talents and abilities. It seeks to instil in the children proper habits, positive attitudes and values such as truthfulness, unselfishness, self-respect, self-control, sense of duty, good manners, fair play, team spirit, dignity of labour, punctuality, compassion, freedom of mind and a rational and scientific approach.
According to Principal, Geeta Gangwani, "The journey of BBPS, Rohini began in 1989 with humble settings. Today, as we stand at the Pinnacle of Excellence, I thank all the mentors and stakeholders for their confidence in us and encouragement. Looking ahead, deeply rooted in our philosophy, we are ready for another leap into the future – a world of collaboration between Virtual and Real."
G D Goenka Public School, Sec 22, Rohini
Website: http://gdgoenka-rohini.com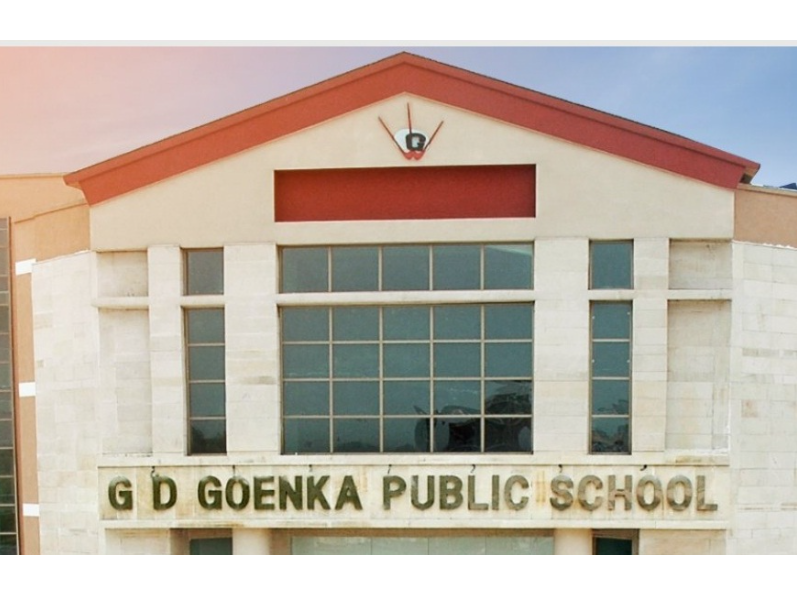 Synchronizing Learning and Being: A harmonious blend of 21st century skills and enhancement of emotional and social awareness, GD Goenka is a pioneer in experiential learning. Multi-modal STEAM based learning focused at developing a transdisciplinary approach, Goenka prepares students enthusiastic to learn for life!
Career guidance programmes and counselling augment the spirit of emotional well-being and leadership. The school enhances the learning environment with effective integration of technology into holistic learning experiences. Driven by values, enhanced by technology and sparked with the sense of curiosity and imagination, learning for Goenkans, is a commitment to each other and to the community.
Shiv Vani Model Senior Secondary School
Website: http://www.shivvani.in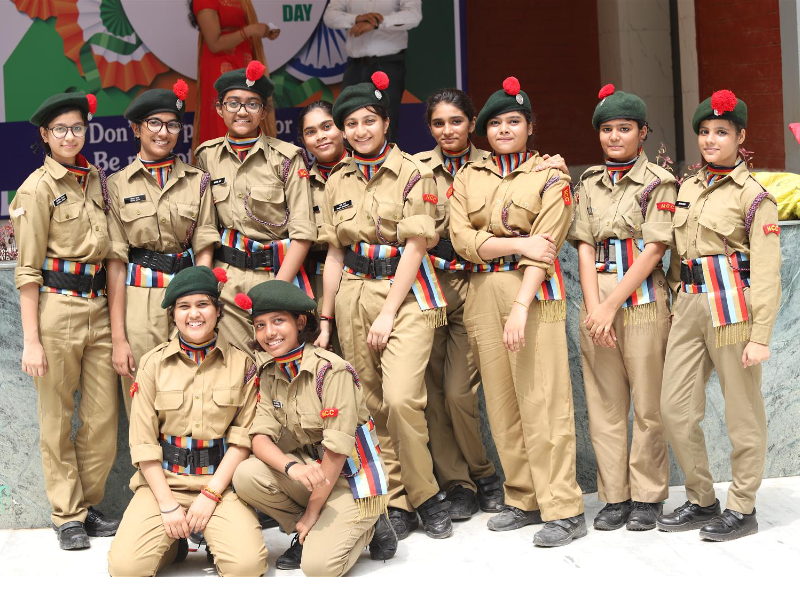 Inspiring Excellence Since 1981: Promoting a quality learning environment has been the success mantra of Shiv Vani for more than three decades. Founded in 1981, Shiv Vani School provides a vibrant learning environment and state of the art infrastructure. The school management as well as faculty are firmly focused on the mission to nurture academic excellence and instill in students exemplary character and lifelong passion for learning.
The school aims to inspire each student to make a lasting and positive impact in society. Shiv Vani students enjoy high levels of success in all fields: academics, sports, cultural events as well as participation in international programmes.
Click here to continue reading Part 4 of the story
Disclaimer: This article has been produced on behalf of Optimal Media Solutions by Mediawire team.