Locked Down review – Anne Hathaway and Chiwetel Ejiofor's pandemic stinker | Anne Hathaway
For the handful of films and shows that were bravely, or often stupidly, marched into production during last year's shutdown (one that continues to severely damage the industry), two key questions needed to be answered. First, can it be done safely with all precautions taken to protect the health of cast and crew? And second, is this project really worth it, worth all of the myriad difficulties attached, both financial and logistical? For talky heist rom-com Locked Down, it appears as if safety was ensured and maintained (unlike many other shoots, no word emerged of on-set infections) but vitally, the small matter of "but should we?" appears to have been crucially, and tragically, overlooked. For not only would the film have been an insufferable bore without a global pandemic raging on but given the added stresses and strains and possible danger involved in making it now, its existence feels like even more of an offence, a head-smashingly redundant waste of time, talent, energy and resources, a shockingly early yet entirely convincing contender for worst film of the year.
Its straight-out-of-the-gate awfulness recalls writer, and Peaky Blinders creator, Steven Knight's similarly disastrous January stinker Serenity which kicked off 2019 as the year's most heinous and impressively held that position through to the bitter end. But that film, a pretentious noir thriller starring Matthew McConaughey, Anne Hathaway and a giant tuna named Justice, had a twist so hilariously stupid that by the end it became a fun two-bottles-of-wine hate-watch. This time around however, the only fun one might have is mercifully switching it off in the first act and doing genuinely anything else instead (staring at a blank wall in total silence would be preferable).
What makes its stench that much harder to endure is that in a different universe, with a very different script, there's something here that could have flown, especially at this moment. On paper, and in the deceptively snappy trailer, the idea of two attractive, charismatic and adept movie stars flirting and arguing their way through a pandemic-assisted Harrods diamond heist seems like a giddy way to spend yet another night stuck in front of the TV. But even an experienced director like Doug Liman, who assembled not dissimilar ingredients with a far surer hand in the slick and entertaining Mr and Mrs Smith, can't find enough room to breathe with Knight's ungainly, faux-intellectual dialogue suffocating every scene. As the warring soon-to-be-criminal couple, trapped in a West London house together during the pandemic, a returning Hathaway (who really should know better) and Chiwetel Ejiofor (who deserves much better), also find it hard to sell or even understand much of the sub-latter-day Woody Allen-esque waffle they're stuck with, sentenced to lines that are both overwritten yet underdeveloped. There are also brief Zoom cameos from Ben Stiller, Mindy Kaling, Stephen Merchant and Ben Kingsley, who can all at least explain away their low-stakes involvement as the result of sheer boredom.
We've already seen that frantically scrambling together a film during lockdown can result in unlikely greatness, as proved last summer by Rob Savage's ingenious, micro-budget cyber-horror Host, but when scrambled together without care or time for a much-needed second, third, fourth and fifth draft of the script, the end-product can be forgettable at best and embarrassing at worst. Locked Down is both and more, a dull assemblage of half-thought through ideas written with such utter shoddiness, it's a miracle HBO Max ended up buying it (its swift last-minute dump implies some serious buyer's remorse). As a heist movie it's willfully unexciting and fully incompetent, with a barely comprehensible and bizarrely unmotivated scheme riddled with glaring plot-holes and as a romantic comedy, it's equally dead on arrival thanks to a pair of lovers who hardly make sense as fictional characters let alone real people. Both actors work admirably hard at putting a sheen on the material, using their considerable combined charm for some painfully heavy lifting, but as the punishingly overlong two-hour film progresses (it will be a miracle if even half of its viewers make it past the midpoint), they find it impossible to do anything other than keep their heads down in shame and race to the finale, hoping to emerge unscathed.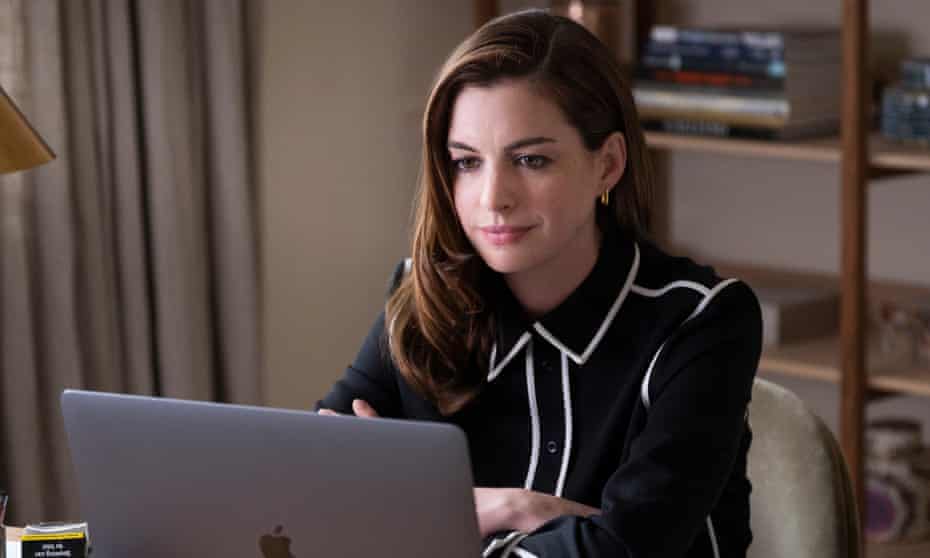 The film is hinged on a rather regrettable gender dynamic that suggests the pair – her, an accomplished bread-winning businesswoman and him, a wannabe poet called Paxton who's lost his "wild" side after being forced into a low-level driving job because he was convicted of killing a man in a noble fight years earlier (!?!?!) – would be much happier if they returned to a more traditional "Me Tarzan, You Jane" setup. Knight's script possesses an equally tiresome view of the lockdown, painted as an annoyance rather than a necessary safety measure (described as "idiotic" and "insane" during one of many unbearable monologues) and the film never once seems to take any notice of the damage inflicted by the virus, just how bored it makes our central duo. Their boredom is made even more exhausting when coupled with their extreme privilege, both holed up in a luxurious multi-level house in an affluent borough as the world crashes around them. There are many, many misfiring attempts at comedy (isn't Zoom annoying lol etc) but no joke lands with quite as much of a thud as Ejiofor's driver being forced to use the fake name of Edgar Allen Poe while being convinced that security guards would be too uneducated to know who that is. It's a recurring gag that's as snobby as it is dreadfully unfunny and like much of the surrounding film it leaves a sour, unpleasant taste that lingers.
Rather than just providing us with a serviceable caper, Knight ambitiously aims for profundity instead, a decision that kills his limp film at birth ("Even before the fucking virus we were all locked down in our own routines" is the level of insight we're left with). It's a moronic script written as if it's actually incredibly smart, leading to the worst kind of bad movie, reaching for the stars but tripping over itself before it can even stand up. My advice for surviving 2021 is simple: wear a mask, wash your hands and please, please keep your distance from Locked Down.
'A culture of fear': inside a shocking film on how cheerleaders are treated | Documentary films
Maria Pinzone thought she had landed her dream job when, in 2012, she successfully auditioned for the Jills, the cheer squad for her beloved hometown NFL team, the Buffalo Bills. Pinzone had long dreamed of cheering in the NFL, but as the season went on, parts of the job began to unsettle her. The job required hours on hours of practice and dozens of community events, all unpaid. The Bills made more than $250m as an organization that year, but Pinzone had to pay $650 for her uniform, and was paid just $105 for 840 hours of work.
Pinzone quit the team in 2013. When another Jill confided the same misgivings about the their compensation, Pinzone took her contract to a lawyer. The meeting in late 2013 "felt like a prayer confession, almost," she told the Guardian. Something felt off about the contract – the Bills' mascots, concession workers, janitors and cleaning staff were all paid for their work and time, yet the cheerleaders in the same stadium each week were not. But doubt crept in. "Am I crazy?' she thought. "Here I was signing up to be an NFL cheerleader – such a high prestige [job]," she said, "it just never occurred to me at all that there could be something wrong with that contract."
A Woman's Work: The NFL's Cheerleader Problem, a documentary completed in 2019 and now available on demand, probes the context for Pinzone's lawsuit and traces the protracted, hard-won efforts by cheerleaders across the league to compel the NFL to fairly compensate its most visible female employees. Since Pinzone, one of two former cheerleaders followed by film-maker Yu Gu as they sought compensation for minimum-wage back pay and legal fees, and four teammates filed a lawsuit against the Jills, their managers, and the Bills in 2014, the NFL, which generated over $15bn in revenue in 2019, has come under increased scrutiny for widespread underpayment, restrictive contracts, and mistreatment of its cheerleaders. Ten out of the 26 NFL teams with cheerleaders have since faced lawsuits alleging wage theft, sexual harassment, body-shaming hostile work environments, criminally low pay (some as low as $2.85 an hour), and "blatant discrimination".
But back in 2014, few were speaking publicly about fair pay for cheerleaders, a decades-long staple of the NFL whose traditional "volunteer" position from the 1960s barely adapted to the league's ballooned wealth, visibility, and professionalism. Highly competitive NFL cheer squads developed their own arrangements justifying maximum training and minimal pay – speak up or challenge loyalty to the football team, and you're benched. "It happened across such a long time, and this culture of fear was really instilled in the cheerleaders from day one," Gu told the Guardian. "It was such a huge barrier to overcome." That was, until Lacy Thibodeaux-Fields, an Oakland "Raiderette" originally from Sulphur, Louisiana and the film's other subject, filed a class-action lawsuit in early 2014.
Like Pinzone, Thibodeaux-Fields, lithe and preternaturally bubbly, long dreamed of being a professional cheerleader – by the time she joined the Raiderettes in 2013, Thibodeaux-Fields had put 10,560 hours into 18 years of dance training, a body of work calculated onscreen in A Woman's Work. The NFL did not reward that expertise, and the terms of the job were untenable: Raiderettes weren't paid until the end of the season, nine months after they began practice. Thibodeaux-Fields was expected to pay for the requisite hair, nails and spray tan at $225 a pop and was, all told, paid less than $5 an hour for her work, including eight-hour long shifts.
Gu first heard of Thibodeaux-Fields's lawsuit in the Los Angeles Times while a graduate student at the University of Southern California. Born and China and raised in Vancouver, Gu was familiar with cheerleading stereotypes but baffled by America's football-obsessed culture. Stripped of the American mythos used by teams to justify low pay – that it was privilege to cheer in the NFL, that sisterhood and prestige were worth more than money, that it offered visibility and had always been this way – Thibodeaux-Fields's case seemed straightforward, "a pathway to understand some of the core mythologies of American culture", Gu told the Guardian.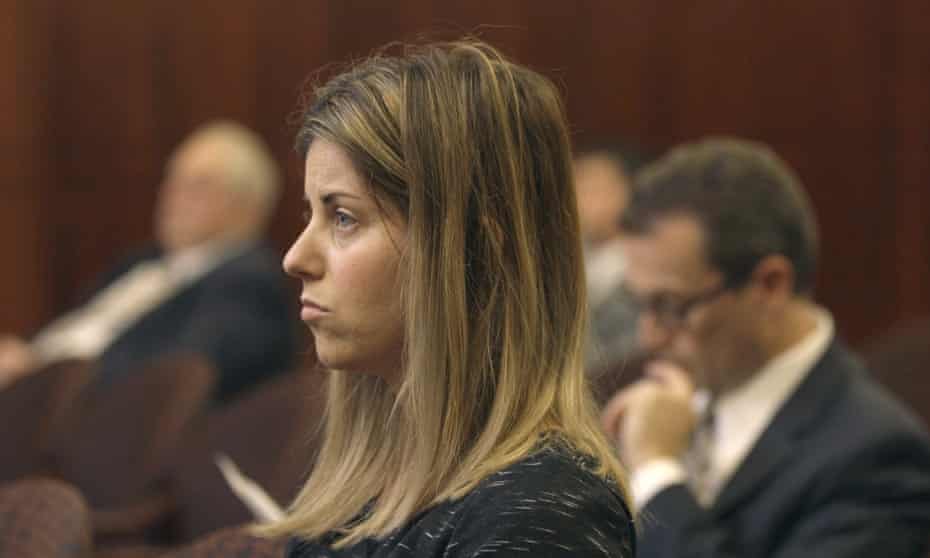 A Woman's Work observes Thibodeaux-Fields and Pinzone over five years, as the lawsuits and their echoes – the hurtful gossip on Facebook groups, the recognition of widespread issues across the league, the slow unlearning of "lucky to be here" gaslighting, the way recognizing it reframes one's whole worldview – braid into their everyday lives, at times searingly personal. Gu's camera finds Thibodeaux-Fields on the floor with her children, overwhelmed with childcare and too frazzled to engage with her husband after work. We stare from the passenger's seat at Pinzone, days after losing her mother – her own best friend and biggest cheerleader – to cancer, as she melts into tears in her car.
The film's unvarnished, lawsuit-unrelated footage demonstrates "the consequences, the repercussions, of being mistreated in the workplace, of being underpaid or undervalued", said Gu. Without a Raiderette wage, Thibodeaux-Fields was dependent on following her husband's job and providing childcare for their growing family. Maria balanced the stress and time of the lawsuit with her accounting career and primary caregiving for her mother.
Thibodeaux-Fields eventually reached a settlement with the Raiders, but Pinzone's case, a class-action suit joined by 73 other Jills (60 more opted out) that eventually included the NFL as a defendant, dragged on, and is still in a tense stalemate. Days after the lawsuit was filed, the Bills shut down the Jills, unceremoniously ending a nearly 50-year old program. "I just couldn't believe that they did that and turned it around on us, so we became the bad guys," Pinzone said. "That was really hard to navigate through. At one point in the film, the defendants offer a low-ball settlement agreement rather than pay fair back wages. "The fact that they thought we would accept something so low shows what they think of us: that we're nothing," Pinzone says over footage of her accompanying her father to a medical appointment.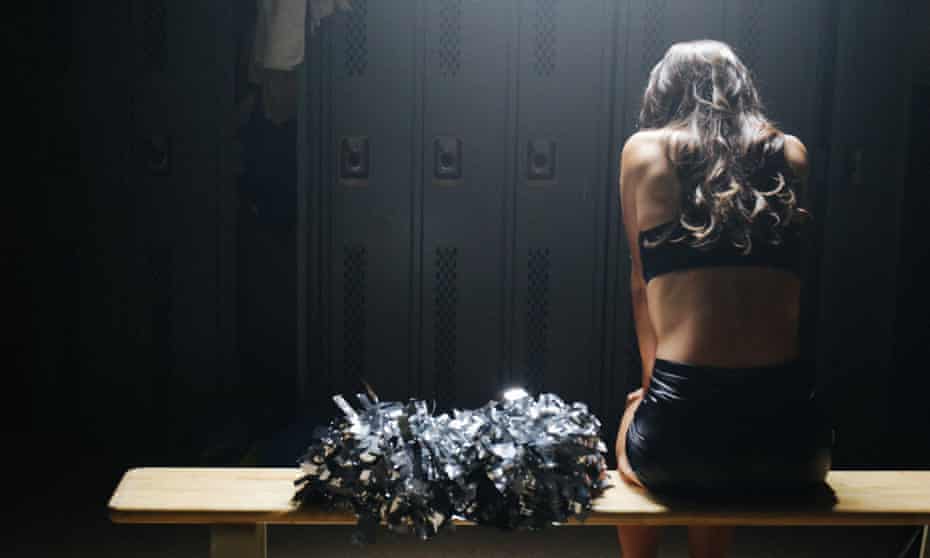 The NFL, for all its recent work to address sexism and racism within the league, and its 2016 "women's summit" held in the wake of the league's domestic violence scandal, has punted on addressing cheerleader compensation at the league level. Contracts and pay for the cheerleading squads are still at the discretion of individual teams and their owners. In Gu's view, the league is "not justifying" the hands-off approach to safe and fair work environment for cheerleaders, "I think because they feel like they don't have to justify it," she said. Cheerleaders or no, fair pay or not, people will still watch football. "Because the league's stance is that it's the responsibility of each team, there's just a lack of consistent rules and guidelines across the different teams, and there's a lack of transparency and communication between the different teams," Gu explained.
Still, she added, it was "heartening" to see teams change their policies in the wake of several lawsuits – the Raiderettes have changed their contract to abide by labor laws, and the California assemblywoman Lorena Gonzalez, who appears in the film, introduced legislation specifically aimed at protecting professional cheerleaders.
Some teams have "realize[d] these women are an asset to their organization and they should be compensated for that", said Pinzone. Though she "had no idea when we signed up" how long the lawsuit, delayed by the bankruptcy of one defendant and the pandemic, would go on, Pinzone is hopeful for resolution this year. "We're just going to keep moving forward," she said, "and hope that once this does get settled, that they too will bring back the Jills and do it the right way."
Ken Ross: 'I want to see a disabled person who's as famous as Brad Pitt on screen' | Down's syndrome
Award-winning film producer Ken Ross is calling for more people with disabilities to be seen on TV and film screens all around the world. "If we never give individuals these roles, we'll never move forward. We don't need to change people to be the part we want them to be, and we don't need to be worried about casting someone with a disability," he says. "You would never ask someone to 'black up' to play Nelson Mandela – so why would you ask an actor to 'impersonate' someone with a disability?"
Ross has spent the past two decades working with the UK government, the NHS, Bafta and various other institutions to promote greater diversity and inclusion of people with disabilities. And although much has changed for the better (the Baftas and Oscars both recently revamped their diversity requirements, and actors such as Tommy Jessop, who has Down syndrome, are increasingly gaining industry-wide recognition), there is still serious work to be done. Ross says: "We need to get sales agents feeling more comfortable screening films that have people with disabilities. And we've got to see people writing their own stories, too."
Today, despite Covid-19 preventing many TV and film projects from getting off the ground, Ross, who is also a real estate investor, has been screening calls from producers and directors keen to cast more actors with disabilities, among them George Clooney, who is talking to Ross about improving opportunities for people with Down syndrome across the industry. Ross's last two projects, Innocence and My Feral Heart, both of which star actors with the condition, won various international awards, with Innocence in the running for an Oscar this year.
"Producers call me up and say, 'Look, I've had a part written for this actor after I saw him in your film and was blown away,'" explains Ross. Creating jobs for people with Down syndrome in the film industry is great for both spreading awareness of the condition and showing that it can be seen in a positive light, he adds. "When statistics show that only 6% of people with a learning disability are in paid work, it makes sense to create jobs in the film industry, where you can reach an audience of millions and encourage people to think a little bit more about how they can include others."
Ross had an "epiphany" about disability in 2004, he says, when his wife Rachael gave birth to their third son, Max, who has Down syndrome. At the time, the condition was still considered so taboo that even the hospital staff were pointed in how they discussed it.
"I hadn't fully grasped until Max's birth how excluded people with Down syndrome, or other disabilities, really were," explains Ross.
"Instead of celebrating our new child, the doctor sought to highlight lots of fears and worries that could be associated with any birth. So much knowledge of Down syndrome in the health service has been got through outdated anecdotes, false stereotypes and unwelcome assumptions on how lives are 'valued'."
Ross is trustee and vice-chair at Portsmouth Down Syndrome Association, a charity Rachael co-founded in 2010 in order to fill the void of specialist support for families with children with the condition. While some organisations in the UK use the term Down's syndrome to refer to the condition, Ross feels very strongly that no apostrophe is necessary and has requested the Guardian not to use it.
"I, like many others, don't like 'Down's syndrome', because it erroneously implies that the physician who first identified the condition, John Langdon Down, also had it. I also believe it can encourage the use of offensive terminology like 'a Down's person'. Globally, the term 'trisomy 21' is now increasingly used in place of Down syndrome, which I personally feel is more appropriate, and we may see a greater shift towards this name in the future."
Over the past decade, the charity has provided hundreds of children with tailored learning in more than 100 mainstream schools in Hampshire and further afield, while also training NHS professionals and teachers on diversity and inclusion.
"The goal is for society to understand that individuals with a learning disability can lead semi-independent lives, make essential contributions and be valued members of their communities – as well as have the same hopes, dreams and aspirations as everyone else," explains Ross.
Much of the prejudice towards people with Down syndrome can be traced back to the "segregation" of just a few decades ago, he says. In 1945 in the UK, the life expectancy for a child born with Down syndrome was just 12 years, while up until the 1970s it was still commonplace for babies with the condition to be taken straight from the hospital to an institution. Today, roughly 40,000 people in the UK have Down syndrome and life expectancy is beyond 60, due to medical advances, as well as the fact that most children with the condition today live at home and can go on to lead full lives.
But much more needs to be done in terms of policy, says Ross. "Down syndrome is the least funded, yet most prevalent chromosomal learning disability in the UK, and there is no [national] policy at all regarding the education or employment of people with Down syndrome."
Covid-19, and its disproportionate effect on people with learning disabilities, has only underlined how biased the system is, adds Ross: "The Covid-19 death rate for people with learning disabilities is six times the rate of the general population, and the [unlawful] "do not resuscitate" orders that have been issued to people with learning disabilities are extremely worrying. This all just goes to highlight the institutional bias that exists within the health service towards people with learning disabilities, whether directly or indirectly."
Ross points to the current prenatal NHS screening offered to all expectant mothers, which assesses a woman's chance of having a baby with Down syndrome, as further evidence of that bias. An estimated 90% of women whose unborn babies are diagnosed with the condition go on to have an abortion, which is legal right up until birth.
"Why do you need to know if your baby is going to have Down syndrome or not?" asks Ross, who is lobbying parliament to remove the NHS screening on grounds that it is prejudicial. "A life is a life, and the only difference with Down syndrome is that you have one extra chromosome and a learning disability. . Yet this screening programme makes people feel like they're not meant to be here."
The screening test took centre stage in a recent Emmerdale storyline, in which a couple chose to selectively abort their unborn child after learning that the baby had Down syndrome. It attracted hundreds of Ofcom complaints before it even aired and more than 31,000 people have since signed a petition calling on ITV to cancel the storyline.
"I have no doubt that if they had attempted this storyline with any other minority, they would have been closed down early," says Ross.
"What I want to see on the screen is someone with Down syndrome as recognisable as Brad Pitt, just to open the doors for everyone else. If one person can do it, everyone else can follow. It's not impossible."
Curriculum vitae
Age: 49.
Lives: Hampshire.
Family: Married with three sons.
Education: British School of Paris; Southampton University (History and French); Southampton Institute (Chartered Institute of Management Accountants).
Career: 2011-present: principal, RBH Group; 2019: producer, Innocence; 2018: executive producer, Scarborough; 2016: executive producer, My Feral Heart; 2012: executive producer, Gallowwalkers; 1998-2009: principal, various real estate companies; 2005: investor, Wallace & Gromit: The Curse of the Were Rabbit; 2005: investor, Oliver Twist; 1994-1998: estate agent, Black Horse Agencies.
Public life: 2009-present: strategist, trustee and vice chair, Portsmouth Down Syndrome Association; 2018-present: co-founder, National Policy Group for Down Syndrome; 2018-present: co-originator, Bafta diversity and inclusion panel; 2004-2009: fundraiser and promoter, Down Syndrome Education International.
Interests: Family, inclusion, rugby, travel, film and TV, history.
The Capote Tapes: inside the scandal ignited by Truman's explosive final novel | Documentary films
When Truman Capote died in 1984, he left the remains of a novel he had been hatching for nearly two decades, and talking about for almost as long. Answered Prayers, the story of a budding writer screwing his way through polite society, was intended to be Capote's most explosive achievement. He likened it to a deadly weapon. "There's the handle, the trigger, the barrel, and, finally, the bullet," he told People magazine. "And when that bullet is fired from the gun, it's going to come out with a speed and power like you've never seen – wham!" Having bragged about the book for years, all he had to do now was write it.
A contract was signed in 1966, but advance chapters published in Esquire magazine nine years later proved to be far below the standard of his defining successes, Breakfast at Tiffany's and the "non-fiction novel" In Cold Blood. There was a cost to his social reputation as well as his literary one. As soon as the socialites and wealthy wives with whom he had mingled happily for years – including Slim Keith, Babe Paley and Gloria Vanderbilt, whom he called his "swans" – saw how casually he had spilled their most intimate secrets, those friendships were dead. Capote hadn't bitten the hand that fed him. He'd gnawed it off at the wrist.
The scandal of Answered Prayers is central to The Capote Tapes, a new documentary that incorporates archive footage of the writer's TV appearances alongside new interviews with confidantes and admirers, among them writers Jay McInerney and Colm Tóibín. Most fascinating, though, are the previously unheard audio recordings of Capote's friends and contemporaries, drawn from interviews conducted by the late George Plimpton for his 1997 book, Truman Capote: In Which Various Friends, Enemies, Acquaintances and Detractors Recall His Turbulent Career.
We hear Lauren Bacall pointing out the contrast between Capote's "little boy voice" and "deep male laugh". Norman Mailer marvels at his literary gifts – "He wrote the best sentences of anyone of our generation" – and uniqueness: "He had a special life and he was going to live it in a special way." The journalist Sally Quinn remembers his flair for generating gossip. "He'd spill it all out and you'd eat it up," she says. "He was bitchy but he was smart."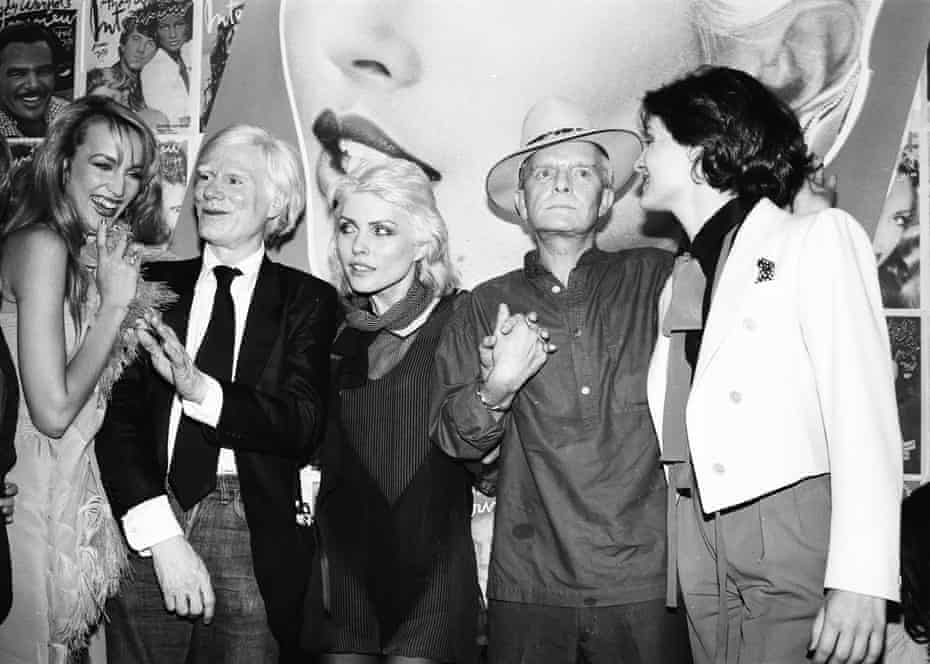 That wasn't quite enough to save him once the excerpts from Answered Prayers were published. But Ebs Burnough, the director of The Capote Tapes, has always had a soft spot for that flawed, incomplete final book. "To me it feels smart and salacious, like People magazine or Vanity Fair," says the 40-year-old first-time film-maker, who served previously as deputy social secretary at the White House, and senior adviser to Michelle Obama.
"It's not his best work by any means," says Burnough. "Part of the reason was his addiction to alcohol and prescription pills. But in writing about people he knew, layering and exaggerating the truth, he was only doing what he had always done. At the age of nine or 10, he entered a newspaper competition with an essay called Miss Busybody, which was all about a local woman who sat on her front porch – Harper Lee's mother, in fact. He got in terrible trouble for that, too. But he won the prize."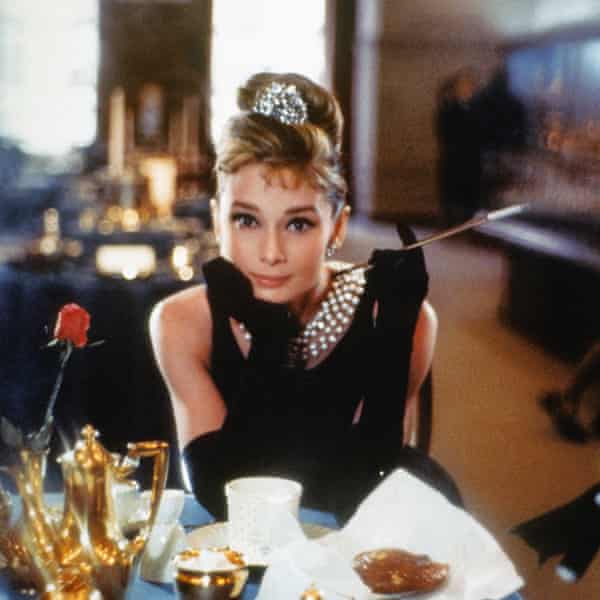 Had the book been better written, Burnough suggests, Capote would have escaped such a lambasting. "Don't forget Holly Golightly in Breakfast at Tiffany's was a prostitute, and yet women were lining up to claim they were the inspiration." Not so with Answered Prayers. "He goes to places he wouldn't have gone before, such as when he writes about a woman having sex while on her period, the blood all over the sheets. It didn't need to be so direct, or such a full-frontal assault. He made us feel for Holly, and showed empathy for the murderers from In Cold Blood, but you don't feel for anyone in Answered Prayers. You just feel that everyone's bad."
Promising for so long that the novel would be his greatest book must have exerted its own pressure, but leaving it incomplete also meant that it could never strictly be branded a failure. Was it part of his plan not to finish it? "I actually do believe he finished it," says Burnough. "Too many people have said they saw him working on it, saw these huge stacks of paper."
He also dismisses the rumours, mentioned in the film, that the full manuscript resides in a safe deposit box somewhere. "My theory is that one night he got really smashed and something happened to the rest of it. I can easily imagine that, after those excerpts were published, and after the phone stopped ringing, he might have woken after a wild night and seen pieces of it in the fireplace. That's what addiction can do to people."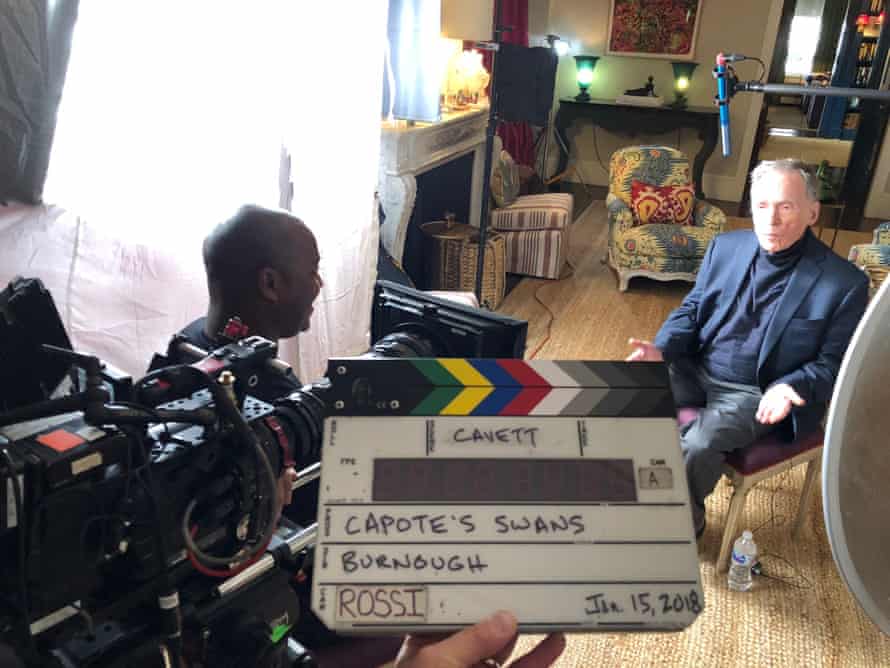 Burnough was first introduced to Capote's work by a school librarian at the age of 12. "The southern gothic voice was immediately recognisable," he says, "because I grew up in northern Florida, near south Georgia, all oak trees and plantations and Spanish moss." He devoured everything Capote wrote ("Though the canon's not huge, let's be honest"). He can even watch the sanitised 1961 film version of Breakfast at Tiffany's without fast-forwarding through the scenes of Mickey Rooney playing Asian. "It's so fucked up and yet we can't pretend it didn't exist. We need to be able to say, 'Look how far we've come.'"
Burnough is opposed generally to the soft-soaping of past prejudices. He had no reservations about including in his film Mailer's description of Capote as a "beautiful faggot prince", which may cause modern audiences to flinch. "That comment shows what Truman was up against," he insists. "He didn't live in a world of LGBT+. He lived in a world where you were just another 'fag'. It was so matter-of-fact. But if we remove that from the record, how are we supposed to learn from history?"
Burnough – who is married to Pierre Lagrange, the Belgian hedge-fund heavyweight estimated to be worth £237m – traces Capote's career chronologically, from the luminous promise of his first novel, Other Voices, Other Rooms, published in 1948 when he was just 23, to the dismal fallout from Answered Prayers. The film doesn't stint on the seamier details: the writer's friend and self-proclaimed fellow voyeur Dotson Rader is on hand to reminisce about nights spent in New York's gay bathhouses and in the darker corners of the nightclub Studio 54.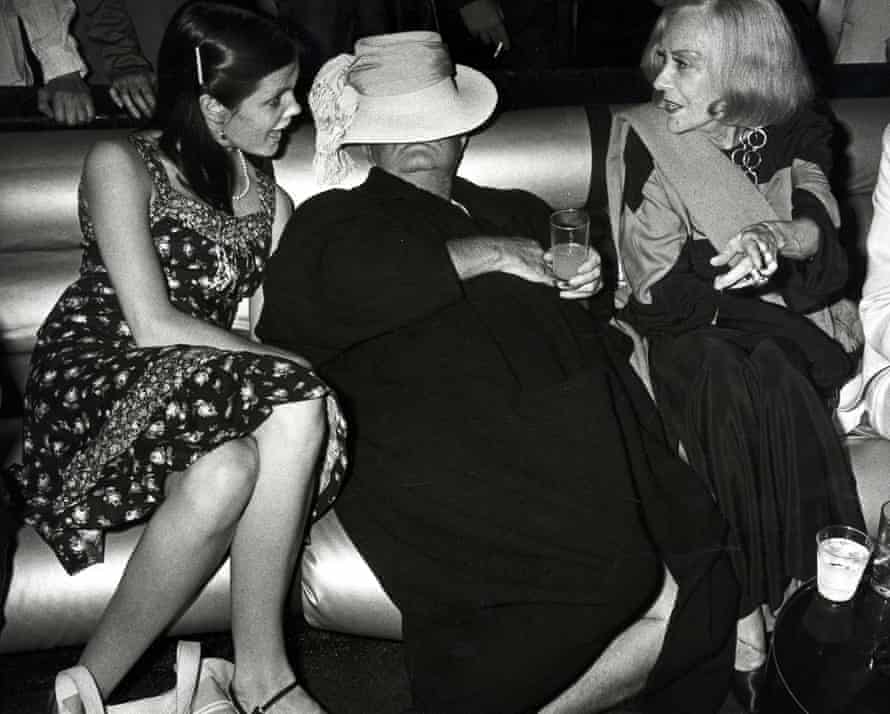 Pride of place in The Capote Tapes, though, is given to new interviews with Kate Harrington, who at the age of 13 was unofficially "adopted" by the writer. Her father, a Long Island bank manager, was Capote's lover, and had left the family home to be with him. Capote took Harrington under his wing, coaching her in etiquette and taking her along as his companion to boozy, celebrity-strewn lunches. When she found herself wearying of the social whirl, or zoning out at the lunch table, he advised her to squeeze the situation for every drop of possible scandal or gossip. "He told me that what I should do is sit and listen to the conversation next to us," she says in the film. "And on the way home, I could tell him everything they talked about."
That adoptive-father-daughter relationship was vital for Burnough in unlocking his subject's life. "I never knew before that Truman essentially adopted his lover's daughter," he says. "He wanted a family so desperately at a time when he wasn't allowed to have one. It just wasn't on the table for someone like him, and yet still he made the life he wanted to live. That to me is rather extraordinary. He's someone who has been given short shrift historically, in part because he is characterised as merely bitchy. And yes, there was that component. But he was also a pioneer – an out gay man, famous, on TV, being honest about who he was. He deserves more than just the image of a vicious little queen."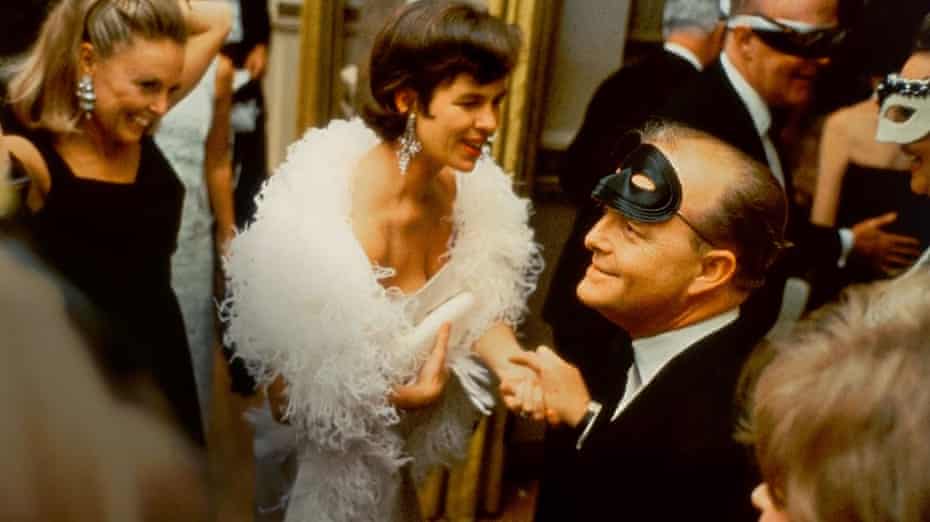 Would a Capote figure even register as scandalous today? "The difference now is that everyone is always telling us personal things on social media," says Burnough. "You've got celebrities like Taylor Swift and Madonna talking about their experiences, or Hilaria Baldwin discussing her miscarriage on Instagram. The idea that someone could tell a story about another person's intimate life is less compelling today, because we've probably heard it already from the person concerned."
Since leaving the White House in 2012, Burnough has worked largely in public relations. Would he have taken Capote on as a client? "No!" he says, without missing a beat. "I would be cancelled. Truman would be fine, but people would ask me, 'How can you represent him?'" Still, he admits he would follow him avidly on social media. "His Instagram would be outrageous. And Truman on Twitter would be a beast. He'd be attacking people left and right, or telling Kim Kardashian: 'Darling, who cares?'"
• The Capote Tapes is available from 29 January at altitude.film and on digital platforms.