I'm Covid vulnerable: dare I do my bit to save our cinemas? | Film industry
Lockdown in the UK cost its cinemas an estimated £111m in lost revenue, and their annual income could be down 60% on last year's. Abandoned filming means there are few enticing titles in the pipeline, and production safety guidelines are hampering new production. If cinemas are to survive while socialdistancing slashes their capacity, they'll have to fill as many as they can of their remaining available seats.
Filmgoers will need to show up in force, whatever their age, gender or physical condition. I'm an ardent film fan; unfortunately, I'm also male and medically vulnerable, which makes me low-hanging fruit for Covid's scythe. An over-75-year-old is 623 times more likely to die from the disease than an under-45-year-old. Men are over twice as much at risk as women, and a dodgy cardiovascular system doesn't improve your chances.
Of course, we vulnerables have been told to crawl back out of our hobbit holes and do our bit to rescue the economy, including its entertainment sector. I know cinemas are now meant to be Covid-secure. Phone-only booking would save me from jostling at the box office and faecal transmission via paper tickets. Perspex would fence off Munchies-vendors and grubby pick'n'mix would be but a memory. One-way foot traffic would keep people out of my face, with ushers monitoring any infractions.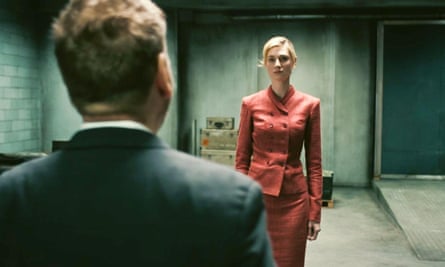 Leading the way … Kenneth Branagh and Elizabeth Debicki in Tenet.

Photograph: Landmark Media/Alamy
Toilets would be sanitised regularly, and disinfectant would purify armrests. Masks might absorb fellow filmgoers' coughs and sneezes, while blocked-off seating would ensure popcorn-munchers didn't spray me with spittle. I could even don full PPE, according to 29 pages of guidance from the UK Cinema Association.
Were I still in my salad days, these measures would have left me well-satisfied. However, even the most elaborate of safeguards can't wholly get the better of SARS-CoV-2. The canny virus refuses to confine itself to the droplets we exhale and the surfaces on to which these fall. Those chunky globules, if not trapped by masks, obligingly hit the deck within the two-metre safe zone after a few minutes. The Covid-infected also emit much larger numbers of smaller, more lung-invasive particles.
Primed with slivers of viral RNA, these evil specks agglomerate into a swirling, gravity-defying miasma that infests the air. During two hours in front of the silver screen, this cloud of death would enfold me, thickening with every unbated breath and excited gasp of those around me.
Why would an enfeebled greybeard risk such an experience? After a long life much enhanced by cinema's flickering dreams, I feel I owe the industry. Yet in spite of my generation's pride in its sense of duty, I'm not going to risk my life just to pay off this debt. I'll really have to want to go back. A lot. Do I?
Back in March, when big-screen deprivation first kicked in, it didn't seem too bad. Frankly, a home-cinema TV seemed likely to provide a more immersive experience than the teensy screens of the poky Picturehouse I'd come to frequent. Now, I thought, I'll be able to catch up with all those talked-about box-set streamers.
I got plugged into Succession, Better Call Saul and Fargo, and I was knocked out. These shows were brilliantly written and produced. Their characters and plots had time to grow. The movies, with their hackneyed formulas and silly, 90-minute story-arc resolutions, paled in comparison. I soon learned, however, that I'd been seduced by the cream of the crop. The vast bulk of what Netflix and Amazon had to offer turned out to be as dreary, mechanical and repetitive as anything on the big screen.
The solution seemed to be to stick with the few shows of real class: after all, they were available in staggering volume. Yet after five seasons of Saul and another five of Breaking Bad, I started to grow sick of Albuquerque and its denizens. The movies may have their franchises, but in the pre-Covid age, they still unleashed copious brand new characters, stories and settings, every single week.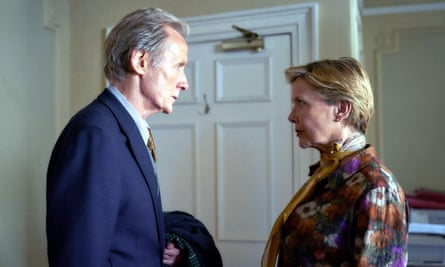 Just the ticket? … Bill Nighy and Annette Bening in Hope Gap.

Photograph: Lifestyle Pictures/Alamy
I fell back on my pile of DVDs of yesterday's jewels. Many of them stood up well. I almost wore out my copy of Mathieu Demy's restoration of Les Parapluies de Cherbourg. But it was no good. Movies aren't just timeless artefacts; they're also an expression of their moment. I needed fresh film. By now, I was missing everything from scruffy foyers and over-priced Cokes to Volkswagen ads and spoiler-filled trailers. I even hankered for the body odour and blue glow from the texting nincompoops seated in the row in front.
Yet something more was still required. I couldn't forget the quality of the best of the streamed stuff. I wasn't going to lay down my life for rubbish. So, what was the multiplex able to offer?
The reruns of past classics couldn't tempt me, sated as I was by my DVDs, yet there didn't seem to be much else. I might have been ready to die for our cinemas, but the studios wouldn't even risk their bottom line. The big stuff was being held back, endlessly deferred or re-routed to the theatres' streaming competitors. And then came Tenet.
All credit to Warners for setting the ball rolling and taking the potential financial hit. Here was a picture flaunting scale and ambition. With its 70mm and Imax spectacle, it demanded big-screen viewing. Surely this one ought to lure me back. It certainly lured back many, but we old folks are a fussy bunch.
Nowadays, I no longer go for dizzying, pretentious nonsense. In my twilight years, I like a proper story that makes sense. Just another sign of being past it, I suppose. But it means I've given Nolan's masterpiece a miss. Instead, ever more anxiously, I've been looking for something else to ease me back.
Hope Gap seemed just the ticket for my demographic. Nighy and Bening: bliss. Could this be another Le Week-End or 45 Years? Then I watched the trailer. And somehow, few of the autumn's prospects seem better equipped to give my timorous soul the shove it needs. Except for one. The building buzz for No Time to Die is quickening my senescent pulse. God knows what Waller-Bridge may have done to the script. Still, as it's been so many times before, everything's now down to 007.
The Masque of the Red Death review – horribly apt Poe adaptation | Film
Roger Corman's 1964 movie The Masque of the Red Death is taken from Edgar Allan Poe's eerie tale from the medieval mist, about a plague closing in on the castle of a cruel and wealthy sensualist. Disease is the implacable god. It's a horribly appropriate moment for this film's reappearance.
This is an expressionist horror-ballet, extravagantly shot by cinematographer Nicolas Roeg, and for all its theatricality and Grand Guignol, there is really nothing absurd in it. In fact, Corman's formal artistry and conviction on a limited budget look more impressive than ever, and with his iconic Poe adaptations he did more than anyone in academe to establish the author's position in the literary canon. That disturbing red-clad figure, and the villain's horror of the colour red, are surely a premonition of Roeg's later masterpiece Don't Look Now, and the mysterious cowled figure and final apocalyptic procession make it almost an indie-pulp American equivalent of Ingmar Bergman.
Sonorous Vincent Price plays Prince Prospero, an Italian nobleman with the power of life and death over the poor villagers who are already terrorised by the "red death" pestilence, foretold or caused by a mysterious figure in a red cloak who sits in the bleak forest, his back against a gnarled tree, impassively dealing out tarot cards. On a vicious whim, Prospero orders a beautiful, pious peasant girl called Francesca (Jane Asher), together with her betrothed Gino (David Weston) and father Ludovico (Nigel Green), to be brought back to his castle, where he is preparing to host a magnificent masquerade ball for all his cringing courtier-sycophants, including the resentful Alfredo (Patrick Magee). To Francesca's horror, Prospero reveals that he and his favoured mistress Juliana (Hazel Court) are satanists, and that this gruesome festival will be an orgy of indulgence climactically offered up to the evil one, in the very midst of poverty and sickness.
In fact, screenwriters Charles Beaumont and R Wright Campbell drew on other Poe stories, including Hop-Frog, about a person with dwarfism employed as a jester and humiliated by the king. In this movie, Hop Toad (Skip Martin) is a dwarf jester who is required to perform a deeply strange dance for the assembled jeering aristocrats at Prospero's hideous court with his love, Esmeralda (Verina Greenlaw) – and they are then abused and insulted. It really is one of the weirdest things about a captivatingly weird film.
The colour scheme reveals itself like a Dulux sample chart from hell, as characters walk through rooms in Prospero's castle that are each decorated in one colour – a very bad trip, like the ending of 2001. The "yellow" room, we learn, was used as a sadistic prison by Prospero's father for one of his enemies and, on his release, the man could not bear to look at the sun. The entire film, in fact, seems to take place at night, or in that artificial day-for-night twilight I associate with Hammer vampire movies. The Masque of the Red Death moves with a sinuous, unselfconscious elegance.
• The Masque of the Red Death is released on digital platforms, Blu-ray and DVD on 25 January.
Tokyo Dragon Chef review – ramen-themed yakuza musical comedy | Film
Cult Japanese filmmaker Yoshihiro Nishimura, who started off doing special effects before moving into the director's chair, is best known for pulpy, action-horror fare with self-explanatory titles such as Mutant Girls Squad and Tokyo Gore Police, as well as the more enigmatically monikered Meatball Machine Kodoku.
Tokyo Dragon Chef, I'm assuming, lies tonally between the one about gore police and the one about meatball machines given it's about a pair of ageing yakuza thugs, Ryu (Yasukaze Motomiya) and Tatsu (Yoshiyuki Yamaguchi), who decide to open a ramen restaurant. Their speciality, which does indeed look darn tasty, is a recipe Tatsu honed while doing time and working in the prison's mess hall, a kind of ma po tofu with ramen.
Soon, their tiny venue is drawing rave reviews from YouTubers and a pretty schoolgirl (played by pop star Rinne Yoshida) comes round to sing songs about ramen because – of course – this is also a musical. But then another pair of rival ex-yakuza types (the joke is that all four actors used to play gangsters in straighter films back in the day) start up a food truck business selling ramen across the street. What's more, they've hired a buxom, pink-haired creature in a latex bodysuit (Saiko Yatsuhashi) who may not actually be human and somehow never feels the strain of the enormous quantities of food she can eat.
The Japanese dialogue is probably much funnier than the subtitles make it seem, but it's hard not to suspect that even native speakers might find the film's concept more amusing than its execution. You have probably seen TikTok videos with more budget than this film. But it's playful and brisk, and what's not to love about any movie that has baddies who go around with giant eyeball masks on their heads, just like the immortal experimental punk band the Residents?
• Tokyo Dragon Chef is available on digital platforms from 25 January.
Priyanka Chopra Jonas On Racist Bullying In High School
"My confidence was stripped."
You know Priyanka Chopra Jonas.
The actor's first memoir, Unfinished, hits bookshelves on February 9, and apparently Chopra Jonas details the racist bullying she endured in an American high school — a topic she elaborated on in an interview with People.
"I took it very personally. Deep inside, it starts gnawing at you," she admitted while discussing the bullying she experienced at an American high school at the age of 15.
The experience was bad enough that Chopra Jonas ultimately returned to India to finish her schooling.
"I went into a shell. I was like, 'Don't look at me. I just want to be invisible. My confidence was stripped. I've always considered myself a confident person, but I was very unsure of where I stood, of who I was."
According to People, Chopra Jonas details in Unfinished how classmates in her Newton, Massachussetts high school would yell racist insults at her as she walked down the hall.
"I don't even blame the city, honestly," she ruminated. "I just think it was girls who, at that age, just want to say something that'll hurt. Now, at the other side of 35, I can say that it probably comes from a place of them being insecure. But at that time, I took it very personally."
After "[breaking] up with America," Chopra Jonas found solace in returning to India. "I was so blessed that when I went back to India, I was surrounded by so much love and admiration for who I was. Going back to India healed me after that experience in high school."
"In America, I was trying not to be different. Right? I was trying to fit in and I wanted to be invisible. When I went to India, I chose to be different."
In sharing her experience, Chopra Jonas says that she hopes to inspire others to find themselves when faced with sadness or despair. "Insecurity becomes small as soon as you talk about it with someone you trust: A therapist, a counselor. I feel like a lot of people spend their time when they're feeling dark [in isolation]. That's the worst thing to do, is to feel sad alone."
"Sadness is very seductive. It sucks you in and you want to just wallow in it because it feels comfortable and warm — and light is harsh sometimes. [But] you have to look at it, you squint. [The light is] a lot, but it gives you life. It gives you joy.
"We have the choice, most of the time, to step out of the darkness ourselves. The best way I've found of doing it is talking to people who care."
If you or someone you know is experiencing bullying, visit stopbullying.gov for more information on what you can do to help yourself and others.
BuzzFeed Daily
Keep up with the latest daily buzz with the BuzzFeed Daily newsletter!