GM shares hit record high on electric van and flying car potential plans
Renderings from GM of the "Cadillac halo portfolio" that includes concepts of an autonomous shuttle (right) and an electric vertical take-off and landing (eVTOL) aircraft, also known as a flying vehicle.
Screenshot via GM
Shares of General Motors hit a record high in intraday trading Tuesday after the automaker unveiled a new electric van and revealed potential plans to delve into futuristic flying cars.
The Detroit automaker's stock was up by as much as 8.8% to $48.95 a share as of Tuesday morning, leading to a roughly $70 billion market cap. GM CEO Mary Barra and other executives discussed the plans as part of the CES technology conference, which is being streamed online this year.
The EV600 electric van is scheduled to go on sale later this year through a new commercial business unit of GM's called BrightDrop. The division is planning a full portfolio of electric products, not just vehicles, including a delivery pallet that was unveiled Tuesday.
The potential foray into "personal air mobility" was announced as part of Cadillac's portfolio of luxury and EV vehicles. It included an autonomous shuttle and an electric vertical take-off and landing (eVTOL) aircraft, or more commonly known as a flying car or air taxi.
General Motors plans to launch a new all-electric van called the EV600 by the end of this year. The first 500 vehicles will be sold to FedEx.
GM
Michael Simcoe, vice president of GM's global design, said each concept reflected "the needs and wants of the passengers at a particular moment in time and GM's vision of the future of transportation."
"This is a special moment for General Motors as we reimagine the future of personal transportation for the next five years and beyond," Simcoe said.
The flying vehicle is designed to hold one passenger and travel roughly 56 mph between rooftops and other urban destinations, according to the company. A GM spokeswoman confirmed GM has designed models of both autonomous concepts, but computer renderings were simulated during the presentation. She declined to provide other details.
Despite uncertainties around personal air mobility, Morgan Stanley expects the autonomous urban aircraft market may be worth $1.5 trillion by 2040.
The segment is attracting major investments from the automotive and aviation industries. Fiat Chrysler earlier Tuesday announced a new partnership with air mobility company Archer to help lower costs and accelerate the launch of an eVTOL aircraft. Other companies involved in the segment include Joby, Boeing-backed Wisk and Hyundai Motor.
How the Range Rover became the king of luxury SUVs
Sport utility vehicles are all but taking over the automotive market in the United States and the luxury segments are no exception. The Range Rover — which celebrated its 50-year anniversary in 2020 — is one of the originals. It continues to be a strong seller that commands a lot of respect.
But its ranks of competitors are growing.
It is fortunate for the Range Rover's maker, Jaguar Land Rover. JLR has had its share of struggles throughout its history, including financial troubles, ownership changes, and recent difficulties adapting its Jaguar brand to a changing market.
But JLR's Land Rover brand, specifically its Range Rover name, is in an ideal position.
That said, luxury brands from earlier eras that originated from sedans, wagons and sports cars are now churning out their own sport utility vehicles. Many of them lack the off-road capability and rugged bush-going heritage of Land Rover. The Range Rover and Range Rover Sport have a combined loyalty rate of more than 50%, according to J.D. Power data.
But there is more competition than ever.
While Range Rovers have a lot of heritage to lean on, it is always possible that consumers may become fatigued with the brand, or that something flashier comes around, said Tyson Jominy, J.D. Power's vice president of data and analytics.
"But I've got to be honest, it's really not materializing with the way consumers are behaving," Jominy said.
Budget 2021: CropLife India demands GST rate cut on agrochemicals, focus on R&D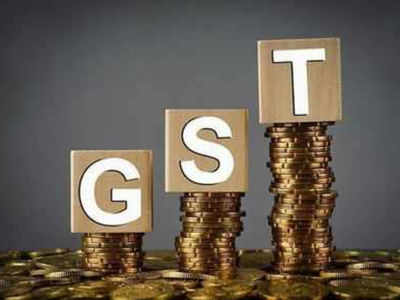 (Representative image)
NEW DELHI: Industry body CropLife India on Thursday demanded that the government reduce GST rate on agrochemicals to 12 per cent in the forthcoming Union Budget.
In a statement, the industry body said slashing the rate of goods and services tax (GST) will help lower the prices of agrochemicals and benefit farmers.
The current GST rate on agrochemicals is 18 per cent.
"The government should also simplify requirements under GST by allowing companies to adjust input credit of one state against the tax payable situation in another state as GST is a central levy," CropLife India CEO Asitava Sen said.
Besides, the industry body urged the government to focus on research and development(R&D) by providing 200 per cent weighted deduction on R&D expenses by agrochemical companies, which would benefit the farmers across the nation.
"The government may consider providing this to those units who have minimum fixed assets of Rs 50 crore and incurring expenses of Rs 10 crore," Sen said.
The industry also demanded that the government maintain an uniform basic customs duty of 10 per cent on both technical raw material and finished products.
CropLife India is an association of research and development-driven member companies in crop protection.
The Union Budget will be presented by finance minister Nirmala Sitharaman on February 1. The Budget session of Parliament will start on January 29.
FacebookTwitterLinkedinEMail
French automaker Citroen to bank on SUVs to become a major player in India
New Delhi:
French automaker
Citroen, which is set to enter the Indian market later this year, is banking on heavily localised vehicles and growing consumer preference for sports utility vehicles to emerge as a major player in the country over the next few years.
Roland Bouchara, senior vice-president (sales and marketing) at Citroen India, while conceding that India is a "tough market" said it also presented a huge opportunity to Citroen over the next few years to evolve into a major player. "Passenger vehicle sales in India are expected to grow to 5 million units per annum over the next few years. Secondly, the share of SUVs in overall PV sales has been rising. With this kind of segmentation and given our portfolio, we are confident we can emerge as a major player here," said Bouchara.
The share of SUVs in India's passenger vehicle sales increased to 29% last year from 25.6% in 2019. While overall passenger vehicle sales fell 18% in 2020 amid the disruption caused by the pandemic, the SUV segment performed much better with only a 6% drop.
Citroen, part of Groupe PSA, will enter the Indian market with the launch of premium SUV Citroen C5 Aircross shortly. This would be followed by vehicles on a new platform (CMP), which has been designed and developed keeping in mind the needs of Indian consumers. The vehicles will be made using more than 90% of locally sourced components and material.
"We have also localised the gearbox and the powertrain even before launching our first vehicle, which no other manufacturer operating here has done. We have made small changes in our strategy based on our learnings from the market," Bouchara said.
Citroen declined to share the timeline for the launch of the first vehicle on the new platform, but said it will introduce a new vehicle every year in the country to shore up volumes, starting 2021. Groupe PSA is investing more than 100 million euros on the new platform. The C5 Aircross is based on a different platform.

Citroen expects India to emerge as one of the biggest growth drivers for the brand in the next five years.
The company has already appointed dealers for covering the top 10 Indian cities, Bouchara said. The distribution network will be expanded further ahead of the launch of mass segment vehicles. The C5 will be available with diesel engines, which will be assembled locally. Vehicles developed on the CMP platform under the C-Cube programme, however, will come strapped with only petrol engines.
"To begin with, we will focus on petrol engines for vehicles under the C-Cube programme," said Saurabh Vatsa, senior director (marketing and PR Operations) at Citroen India.