Freelance earning in India back to pre-COVID-19 levels: Report
The
freelance earnings
in India increased in the
ongoing quarter
of this financial year and have returned to pre-COVID-19 levels, according to a report. The report is based on an analysis of the data on Flexing It – a platform for business consultants and highly skilled flexible talent.
The median fee earned by freelance consultants dropped by almost 25 per cent between the first and second quarters but started picking up from the third quarter slowly reaching pre-COVID-19 levels, it said. The analysis is based on over 3,84,000 fee quotations and benchmarks collected from independent consultants which showed trends in freelance earnings based on skillset, experience levels, gender and industry including professional services, pharma and healthcare, FMCG, education and the development sector.
Further, the report said that in the FMCG industry, consultants were least impacted by the pandemic in terms of fees while in other industries, including professional services, pharmaceuticals and education, there was a decrease of over 20 per cent in the median compensation between the first and second quarter of 2020-21.
The impact of the pandemic on fees paid to junior consultants (with less than 5 years of experience) was limited and their earnings were relatively unaffected, it added.
"After the initial decline in the earnings of freelancers as a result of the pandemic, we have now seen a return to pre-COVID-19 levels. As top-tier global talent increasingly chooses freelancing because of the flexibility, autonomy and financial opportunities it offers, large corporates are rapidly recognising and leveraging this talent pool for the agility, quality and specialised skills offered," Flexing It founder and CEO Chandrika Pasricha said.
The report found that the gender pay gap persists in freelance work too with the average income of women lower than that of men by 35 per cent.

However, the compensation of women grows at a relatively higher rate as compared to that of men until 20 years of experience, it stated. Post 20 years of experience, while the average income for men rose by 20 per cent, that of women remained the same, it added.
IP University end-semester exams postponed
NEW DELHI: Owing to poor internet services in Delhi, Indraprastha University has decided to postpone its online proctored end-semester exam scheduled for Wednesday. "The new date will be decided soon, and in a way that it does not overlap with any other exam," said Prodyut Bhattacharya, controller of examination, IP University.
Many students appearing for the exam on February 1 complained that they were unable to register due to lack of internet services. The end-semester exams were to begin from Wednesday with an option for students to appear from a test centre in southwest Delhi's Mahavir Enclave.
But the internet services stopped on Tuesday night. "The exam has been postponed due to irregular internet transmission and blocking of internet/mobile facilities for security reasons," Bhattacharya told TOI.
"Many of us tried to register on Tuesday, but failed. The notice for postponement of the exam came on Wednesday, until when we were all worried," said a student.

Futuristic learning, driven by values
Nalapad Academy is a tech-smart school in the heart of Bengaluru, started in June 2019. The school provides National and International curricula with the intent to improve the quality of education imparted in today's world. They work towards creating a well-rounded individual with a focus on core values such as Empathy, Honesty, Integrity, and Creativity. Holistic improvement of each child is achieved by creating a physical, social, emotional, intellectual environment that supports learners and learning. The school creates a balanced curriculum that imparts knowledge and problem-solving skills in children by striking a balance between theory, activities, and co-curricular activities.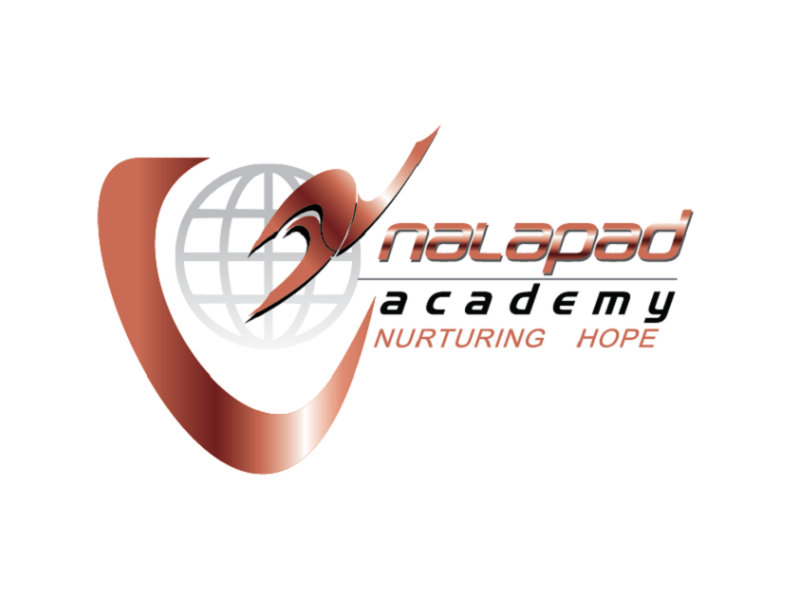 In Nalapad Academy, through collaborative learning students learn from each other, enhance their creative skills, boost their confidence and self-esteem. It helps children take responsibility for their own learning and put forth their best work. Using customized instructions to meet individual student needs in a relevant way helps each child to learn at their own pace. Thematic approach to learning integrates knowledge from various disciplines and encourages students to explore topics in-depth, read various sources and engage in various activities. Children are given the opportunity to express themselves during class discussions and interactions. Thematic learning helps the students to acquire knowledge as they learn in the context of a coherent and holistic way. They will be able to make connections and associate whatever they learn to their surroundings and real-life.
The key to impactful education is to evolve with the needs of the students. Using innovative teaching practices help the students learn effectively. One unique key practice followed at Nalapad Academy is the mentoring system. Facilitators spend time with their students to mentor them. This system helps the facilitators to understand the student's strengths, challenges, and interests. This understanding is what helps the facilitators to recognize and accommodate these learning preferences. The school fosters to create a safe and caring environment where the children are free to speak their minds, blossom, and grow.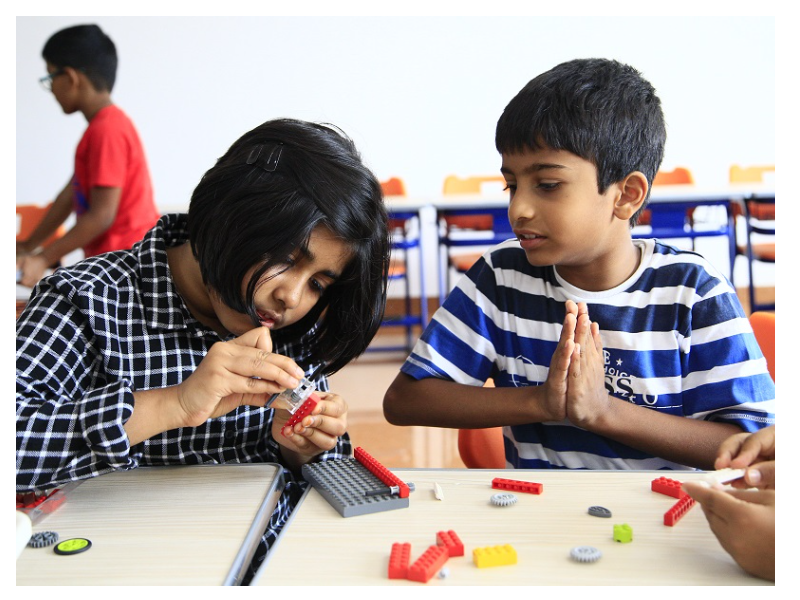 Differentiated instructions help in stimulating the students' interests and maximize the learning opportunities. Children learn at different paces and in different ways. Challenging tasks are given to students who complete their work early to develop their Higher Order Thinking Skills. At the same time, support is given to students who need help to finish their tasks. By doing so, children feel supported and understand something is coming in line with their strengths. The key outcome of differentiation is that each child feels valued, successful, and supported.
Nalapad Academy has been ranked 1st in the category of individual attention to students in Bengaluru (Education Today).
Various differentiated strategies make assessments for learning relevant to all learners. Assessment for learning is incorporated into everyday classroom practices and the feedback is shared with students. This helps the students to work on their challenges. It also helps facilitators keep tabs on the improvement of the children and see where the focus should be given. Regular assessments of concepts ensure that no child is left behind when it comes to understanding. The school's approach to teaching and learning is learner-centered.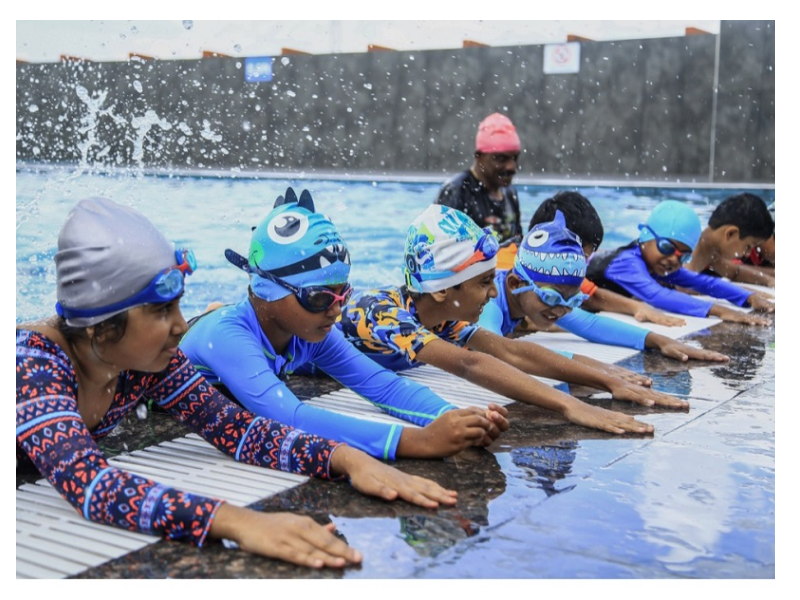 Whether face to face teaching or remote teaching, it is very important to set classroom routines and develop positive class culture. The class begins with a small round of breathing exercises followed by a starter activity. This helps to get the students focused and ready to begin the learning. Learning is activity-based, which means that the students learn the concepts in a hands-on way. This also takes away from extended screen time during the online classes. At the end of the lesson, a reflection activity is done to understand the learning of each child. This helps the facilitator plan for the next class and bridge the learning gaps. Each day at Nalapad Academy ends with the mentoring hour where children finish their assignments in the presence of their teacher.
Integrated learning helps the children understand concepts easily. We follow a thematic approach of teaching and learning. Through this, all areas of the curriculum are connected together and integrated within a theme. The classroom activities become fun, engaging, and relevant. Learning happens through student discussions and peers learning as well. Through enabling environment, differentiated strategies, classroom interactions, and various learning engagements facilitators create a constructive learning community.
True holistic education is not only learning-based, it focuses on making the student a better person. Value-based education helps the students to face the world with the right attitude and values. Discipline, gratitude, and empathy are a part of the daily routine at Nalapad Academy. Facilitators inculcate moral values, life skills, and other character traits in the students so that they turn out into winning personalities.
*Ranked 1 Emerging School, International Curriculum, by Times Education Excellence 2020 Bengaluru
*Ranked 2 Emerging Pre School, By times Education Excellence 2020 Bengaluru
*Best Upcoming International School 2019-20, by India School Merit Awards (Education Today)
*India's Top International School Parameter Wise, Ranked no.1 In Individual Attention to Students 2020 by India School Merit Awards (Education Today)
*India's Top International School Parameter wise Ranked no.1 Co-Curricular Education 2019-20, by India School Merit Awards (Education Today)
* Ranked No.6 in India Emerging High Potential Schools, by Education World Grand Jury Rankings 2019-20.
*Nalapad Nest awarded for Innovative Teaching India's Special Jury Awards 2020 by Education Today.
For more details call Nidhi: 9120888888
Email id : [email protected]
Disclaimer: Content Produced by Optimal Media Solutions
25 students test positive for coronavirus in Madikeri
MADIKERI: As many as 25 students studying in second pre-university course (PUC) were found infected with coronavirus in the Morarji Residential School at Garagandur village, about 20 km from here, Kodagu district authorities said on Wednesday.
According to information received, recently one student tested positive for the virus and the school administration requested doctors concerned to test all the students.
The swabs of all 38 students were collected on January 23 and the reports arrived on Wednesday showing 25 positive cases.
According to the school authorities, 22 staff members, including teachers, are working there and now all are quarantined at the COVID Hospital at Madikeri, the district headquarters town of Kodagu.
The students are isolated from each other in rooms and the district administration has deputed officials to take care of them, the officials said.