Expert Talk: OEMs reinvent CX wheel to engage with customers in times of Covid-19
Author: Mr.
Dimple Mehta – Head
Customer Care – Domestic & International Business,
Passenger Vehicle Business Unit
,
Tata Motors
As businesses warm up to the new norms of remote working and social distancing, it has become even more important for them to engage with their customers, understand their needs, and provide them with meaningful solutions. Given these new challenges and opportunities, customer service departments are assuming an increasingly central role in most industrial sectors, working hard to see how they can democratize strong customer experiences across all company sizes – right from industry giants and medium-sized companies to small businesses and start-ups. The auto sector is no exception as automotive manufacturers are sharpening their focus on strengthening their customer relations by delivering consistent services that indicate continuous improvement in their overall customer experience offerings. Interestingly, customer service has proven to be a vital component in helping automotive manufacturers build brand loyalty, backed by a strong emotional connection, among consumers. This connection is determined by the degree of overall positive feelings a customer has towards a brand, and the extent to which a customer relates and resonates with the brand's key attributes.
IT'S NOT JUST ABOUT THE TRANSACTION
According to a 2018 study conducted by PWC, "86% of buyers are willing to pay more for a great customer experience." With digital transformation and the evolution of
automotive technology
, customer service has become an integral aspect of
automotive marketing strategies
across the globe. Companies are now aiming towards increased personalization by indulging in efficient, simple and tailor-made dialogues with the customer. Adding to that, parameters such as hygiene, safety, and sanitization have become the primary determinants of 'excellent quality' service during the current COVID-19 era. Moreover, contactless service assisted by digital interventions has taken a front seat in terms of providing quality customer experience.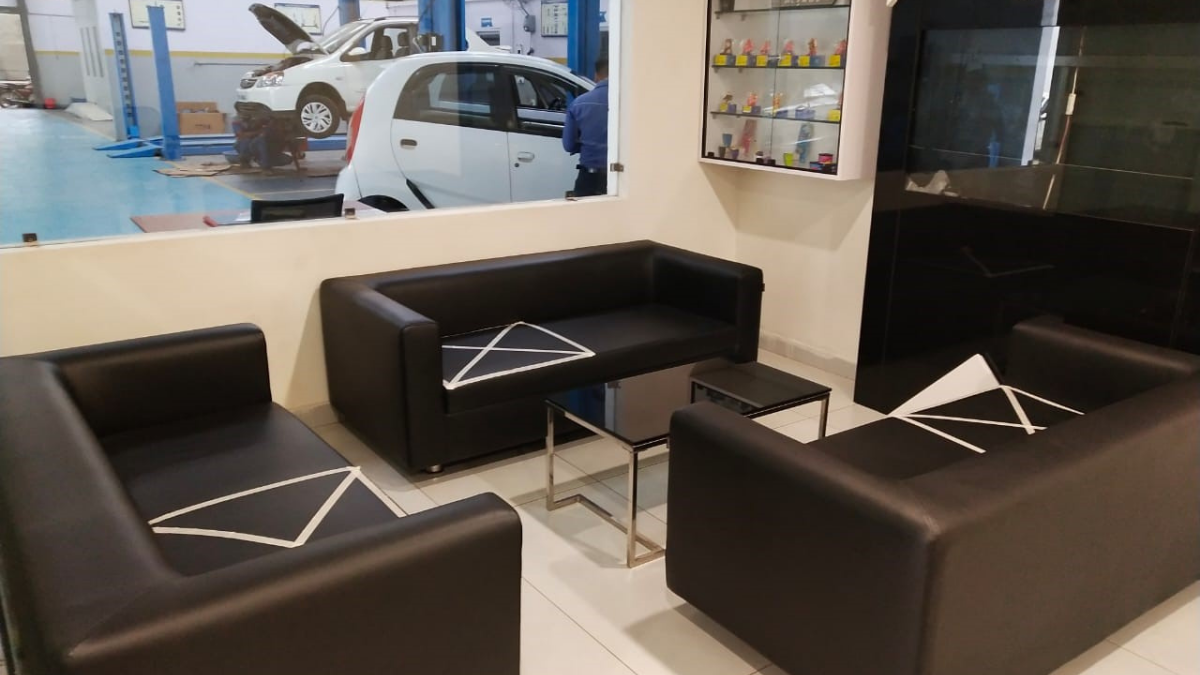 (ALWAYS) AT YOUR SERVICE
The nationwide lockdown has urged the automotive industry to depart from traditional methods and rejig their customer service offerings. Automakers are not only providing traditional maintenance services, but are also using customer service as a means to engage and stay connected with their consumers amidst the lockdown. Several OEMs have rolled out tips to take care of vehicles whilst at home and have extended the warranty and free service period for their users. Additionally, to keep up with safety and hygiene norms, companies have also taken a step forward by thoroughly sanitizing their vehicles and providing disposable covers for the interiors at the time of delivery.
Special customer service initiatives for frontline healthcare workers who are contributing to the fight against the pandemic have also been introduced as an added benefit. 24×7 breakdown assistance and special hotline numbers have been made available for doctors, police and essential service providers so they can continue to be of assistance without any hindrance.
Automotive OEMs are constantly communicating with their customers to encourage them to provide feedback on products and services. 'Voice of Customer' (VOC) plays a vital role in deploying and providing a more holistic experience to customers. VOC information helps companies make more informed decisions about product, marketing, and future service strategies. For example, having a complete view of customer feedback, complaints, and the overall sentiment would help a brand assess whether an issue in a product makes it serious enough for a recall, or whether the messaging for the upcoming marketing campaign should be adjusted to meet the evolving customer sentiment.
REDEFINING CUSTOMER SERVICE IN THE POST COVID ERA
As people adapt to the 'new-normal' as well as the norms of social distancing, public transport utility has decreased while the demand for personal mobility is expected to rise. This surge in demand for private vehicles is also expected to shine a spotlight on automotive service workshops, as customers will invest more time and money in regular vehicle maintenance to ensure the safety of their loved ones. Digital intervention will be leveraged and the industry will see a change in customer requirements for car maintenance and the automotive OEMs will have to accommodate to the same to move forward in the post COVID era.
The coronavirus pandemic will have a lasting impact on the state of the customer. The past few months have proved that the industry must not wait for a global crisis such as this one to prioritize customer experience and loyalty. No retailer can predict what the future holds and the key takeaway is that automotive brands should expand their core offerings and make it appealing for customers in times of crisis. Therefore, automakers will have to offer convenience and personalized add-on protection services that will provide their customers with reassurance, thereby labelling the manufacturer as 'safe' – now and in the future.
Tata Motors crosses 40 lakh cumulative production milestone
NEW DELHI: Auto major
Tata Motors
on Saturday said its passenger vehicle vertical has crossed 40 lakh cumulative production milestone, nearly three decades after it rolled out its first model in the segment –
Tata Sierra SUV
in 1991. The company, which over the years has produced models like the Indica, Sierra, Sumo, Safari and the Nano, had achieved the 10 lakh production mark for passenger vehicles in 2005-06 and 30 lakh milestone in 2015.
"This is a very significant milestone for Tata Motors. Very few players in the industry have reached such a milestone. This has been a long journey since we rolled out Tata Sierra in 1991," Tata Motors President Passenger Vehicles Business Unit (PVBU) Shailesh Chandra told .
Over the years, the company always challenged the conventions and brought in many path breaking products, many times first in the market, like Sierra, Estate, Safari, Indica and the Nano, he added.
With Sierra, the company took its first shot at the SUV segment in the country. The company consolidated it further with Safari.
Further in honour of the legacy of Sumant Moolgaonkar, Tata Motors introduced the first ever multi purpose vehicle in Tata Sumo. With Indica, the company changed the customer perception in terms of how a passenger vehicle is received.
The company set up the PVBU vertical in 1998 and the first product to roll out under its aegis was Indica.

"It was the first indigenously developed car and since then we have always challenged conventions and have strived to bring in technologies which are supportive of the cause of the nation, whether it is safety or things related to sustainability," Chandra noted.
The company has been focussing not only on the safety aspect of its vehicles but has also been leading the electric vehicle space in the country, he said.
"We have brought a paradigm shift to the industry that safety is also important otherwise it was not taken that seriously and to ensure that we were also the first company to commission crash safety testing in the country," Chandra said.
The company's compact SUV Nexon was the first model in the country to receive a 5-star rating from Global Ncap. Tata Motors is also the country's largest electric vehicle manufacturer with 67 per cent market share.
It currently sells Nexon EV and two trims of Tigor, with different range, in the electric vehicle segment. The company also has ambitious plans to launch further electrified models in the future, with an electric version of its premium hatchback Altroz next in the line.
Chandra said with greater acceptance of its current model line up, the company would be able to reach the next 10 lakh production mark in much lesser time.
"It will take us a shorter time to achieve the next one million production mark. This should be on the back of the Indian growth story as well.
"So the industry should also reach higher peaks. It has been growing, barring last year and this year as well due to the pandemic, but the underlined fundamentals of the passenger vehicle industry remain intact whether it is from penetration perspective or buying capacity of people," Chandra said.
From all the angles the growth story should come back as the economy also stabilises post pandemic, he added.
"So on the back of that growth and certain actions that we are taking to strengthen our product portfolio and the traction we are already seeing, I am sure the next one million should be faster then three to four million mark," Chandra said.
The company now sells five BSVI compliant models — Tiago, Tigor, Nexon, Harrier and the Altroz.
Tata Motors has manufacturing facilities at Chikhali, Pune; Sanand in Gujarat; and a joint venture plant with Fiat at Ranjangaon in Pune.
Delhi: Purchased an electric vehicle after Aug 7? Log in to apply for subsidy
(This story originally appeared in
on Oct 24, 2020)
New Delhi: Transport minister Kailash Gahlot on Friday launched a portal for seamless disbursal of subsidy to buyers of electric vehicles.
The incentives would be applicable for all vehicles registered after August 7, when the policy was notified, while road tax deduction would be valid from October 10 and registration fee exemptions from October 15. Electric vehicles dealers can log on ev.delhi.gov.in and apply for subsidy.
"The entire process is simple and hassle-free. The transport department has approved over 100 EV models that will be eligible for subsidy. Till now, 36 manufacturers and 98 dealers have registered with us," said Gahlot.
The minister added that the EV policy was one of the key actions announced by chief minister Arvind Kejriwal in the war against pollution. The policy has been welcomed by all stakeholders. We are attempting to implement everything under this policy in the best way possible. On October 10, it was decided to exempt road tax. Five days later, registration charges were exempted," Gahlot added.
The 100 models comprise 14 electric two-wheelers made by Hero Electric, Okinawa, Ampere, Jitendra New EV Tech and Li-ions Electrik, 12 electric four-wheelers made by Tata and Mahindra, four electric autos by Mahindra, Piaggio and Saarthi, 45 e-rickshaws and 17 e-carts.
"The buyer will be informed about the progress and status of the claim application through regular SMS updates. The transport department will have a dashboard through which it will track the number of applications received and those pending approval at the individual office level. Real-time tracking has also been put in place," Gahlot said.

The website has also listed electric vehicle dealers across the city and charging stations with Google map location in each district.
Jasmine Shah, vice-chairperson of Dialogue and Development Commission, said tariffs for charging electric vehicles on low tension would be Rs 4.5 per unit and Rs 5 per unit for high tension. "This is the lowest tariff in India. Service charge would be added depending on the charging facility," he added. Currently, Delhi has 70 charging stations.

GM and Ford stock are outpacing high-momentum Tesla shares this month
After a nearly 400% rally this year, Tesla's stock is tapping the brakes. The stock is down 3% this month even after another blowout quarterly report.
That has given traditional automaker stocks time to play catch-up. General Motors has surged 27% in October, while Ford is not far behind with a 24% gain.
That's not the only way the old-school auto companies are bridging the gap, according to Gina Sanchez, founder and CEO of Chantico Global and chief market strategist for Lido Advisors.
"The problem that Tesla has is that GM, Ford, Volkswagen, they're all waking up and saying, 'Hey, we need to get into this [electric vehicle] game.' And if you look at Europe as a kind of litmus test, Europe just topped 500,000 units sold for EVs, and Tesla was not among the top, which tells you that there's competition now in this space," Sanchez told CNBC's "Trading Nation" on Thursday.
Global electric vehicle sales are expected to climb by 36% in 2021, surpassing 3 million total units, according to Cairn Energy Research Advisors. GM and Ford have pivoted to expand research and production in the space — General Motors, for example, unveiled an EV Hummer earlier this week.
"Tesla has basically shown everyone that EV is a space that they need to be in, and now they're competing against old-school companies like GM," said Sanchez.
Quint Tatro, president of Joule Financial, said pitting Tesla against GM and Ford is not an apples-to-apples comparison.
"I know they all make cars, but I don't even like lumping GM, Ford and Tesla together," Tatro said during the same "Trading Nation" segment. "Tesla has so much going for it that's just outside the automobile. I think if you're buying Tesla here, you're buying it for the ability for the company to unlock future value through their batteries, future technology that's coming down the pike."
Its position at the cross-section of auto production and tech makes it a different beast, Tatro said.
"It's always been virtually impossible to value this company. And I tell folks, you know this is a company where you believe in [CEO Elon Musk], you believe in the technology, you buy it when everybody thinks that there's trouble and then you just hold it, and you don't trade it," said Tatro.
GM and Ford, on the other hand, may have been overdue for a bounce after tumbling at the beginning of the year, Tatro said.
"They just got too cheap," said Tatro. "They have much better balance sheets over the years, they've been improving, and, as Gina said, they're coming strong with the EV game, so they've got a little bit of momentum. So it's been a kind of a perfect storm to see money move in looking for value."
GM trades at 8 times forward earnings, Ford at 13.5 times, and Tesla at 129 times.
Disclosure: Joule Financial holds shares in Ford and Tesla.