Everyone Is A 50/50 Split Between Hermione From "Harry Potter" And Another Movie Character — Here's Yours
Are you a Hermione and Peter Parker combo or a Hermione and Mulan mashup?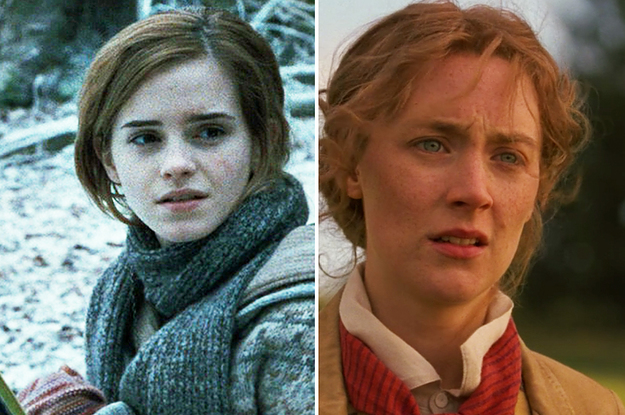 ---
These Are The 50 Worst Movies Of All Time, According To Rotten Tomatoes — How Many Have You Seen?
How Well Do You Remember "Home Alone"?
November 2010 Things That Happened
A royal engagement, Rihanna and Drake, and Tangled were just a few of the things we were talking about a decade ago this month.
5.
Rihanna dropped her fifth album, Loud…
6.
…and Nicki Minaj dropped her debut album, Pink Friday:
7.
Vanessa Minnillo and Nick Lachey announced that they were engaged:
8.
Prince William announced that he was engaged to Kate Middleton and that they would get married the next year:
Prince William and Kate's engagement announcement was immediately compared to Prince Charles and Princess Diana's announcement — as William proposed to Kate with Diana's sapphire and diamond engagement ring:
9.
Katy Perry released her first perfume, Purr (FYI: perfume lines were the makeup collections of the '00s and early '10s to pop stars):
14.
The very popular Spanish language talk show, El Show de Cristina, ended its run after 21 years on the air:
16.
For Colored Girls, Harry Potter and the Deathly Hallows: Part I, and Megamind were among the movies that were released into theaters:
17.
As was the cult classic, Burlesque…
18.
…and the now-classic Tangled — which would mark a shift for Disney, who would start producing all its animated films in CGI instead of traditional 2D animation:
Nostalgia Trip
Take a trip down memory lane that'll make you feel nostalgia AF