Delhi & Haryana score big in NEET, Andhra & Telangana slide
NEW DELHI/JAIPUR/HYDERABAD: Northern and southern states continue to dominate the National Eligibility cum Entrance Test (Undergraduate) UG 2020 results with states like Delhi and Haryana registering over 70% qualification with respect to candidates appearing from these states.
From the south, while Kerala and Karnataka continued to have over 60% qualification, the biggest drop registered this year were by Andhra Pradesh and Telangana.
Delhi recorded 75.49% qualification with respect to candidates appearing from the region, the highest among the states, followed by Haryana with 72.9%. In fact, all the seven states of north India, including Rajasthan, UP, Punjab and Himachal Pradesh, registered over 60% qualification percentage. And more than one-third of the toppers are also from the north Indian states.
Rajasthan saw 68.68% candidates out of 95,752 qualify who appeared from this region. But all-India topper Soyeb Aftab, who spent two years in Rajasthan for coaching and appeared for his NEET in Kota, was shown as a top ranker from Odisha in the state toppers' list. Interestingly, the success story of Rajasthan does not lie in the coaching industry as majority of the candidates are domicile students from the state.
Experts also feel that success in the state is from schools affiliated to the Rajasthan Board of Secondary Education as the all-India fourth ranked Vineet Sharma of Dausa said that the school syllabus has helped him in scoring well over lakhs of students even without any coaching.
Founder of '50 villagers Sewa Sansthan', an NGO in Barmer, Dr Bharat Saran, who is a medical officer in government medical college, has claimed that all his 45 students appearing in the examination have qualified in NEET. "Our best score was 605 and out of 45 qualified students, 11 of them will study in the government medical colleges," said Saran.
A downside this year has been the performance of candidates from Andhra Pradesh and Telangana, the two states which have always been among the top performing regions. However, the percentage of candidates qualifying in Andhra Pradesh dropped to 58.63% from 70.72% in 2019 and 59.15% from 67.44% in Telangana. However, in terms of topper 15 of the top 50 all-India rank holders come from these two states.
Experts cite lack of continuous monitoring and students being stuck in remote areas with no resources as main reasons for comparatively fewer students qualifying the NEET-UG 2020 as compared to 2019. Faculty running NEET programmes for corporate institutes in Telangana and Andhra Pradesh said that except for 2,000 to 3,000 students, not many were in touch with the faculty.
"Unlike students from the north, our students are used to being monitored and guided continuously. Due to Covid-19, this was missing. There was no motivation for them to continue with their preparation," said V Kumar, executive dean, Sri Chaitanya Educational Institutions, whose students managed to secure four ranks in the top 11 spots in the country.
They also said that while most of the students from north India are associated with proper coaching institutes, in Telangana and Andhra that is not the case as many, who are otherwise on the residential campuses, are stuck at home with no or minimum facilities.
"A majority of institutes managed to conduct classes even during the lockdown as they are not intermediate colleges. However, here that was not the case. Further, the number of candidates who opt for long term or taking NEET for the second time will be hardly 10% in Telangana and Andhra Pradesh whereas in other parts the number is quite huge," said Ashok Kumar Veda, chemistry faculty, Narayana group.

Successfully Navigate First Year Engineering Admission Complexities with Vidyalankar's Webinars
Ensure that your child gets in the right engineering branch and the right engineering college; gain precise guidance from an education brand with six decades of experience and expertise
Finalizing your child's admission to an ideal career-linked course after Class XII entails taking certain decisions at certain stages of the process. An informed decision taker can make the right choices and pave the way for that student's academic and career triumphs. For instance, engineering has always been a preferred career and the gateway to accomplish the goal of Bachelor of Engineering (B.E.) course.
One of the main reasons why students and their parents prefer engineering as a career is that as per AICTE Surveys, it continues to create the most employable talent even in this day and age. The employability of a B.E. degree has continued to be much far greater than that of other courses.
Plus, adherence to AICTE norms ensures that all colleges under the aegis of University of Mumbai offering the Bachelor of Engineering course meet specified standards, so the quality education is given. Moreover, the career opportunities available on completion of the course are quite noteworthy as well with enviable starting salaries. This is more so in a city like Mumbai which is an established Mecca for both education and career.
So the end goal and gateway are quite clearly outlined. Now that the MHT-CET exams have been held, the next decision is how should one proceed towards the admission process? In a casual way or by being well-prepared and approaching the task in a systematic manner? Any parent who cares about the child's future will obviously go for the latter option. After all, this is not just a graduation course but it sets the foundation for a career and advanced courses as well.
The reality is that even after scoring well, engineering aspirants and their parents always remain concerned about the new changes introduced and how they will impact the engineering admission process. No matter how often one visits official websites or checks with colleges, there is always the fear of making a mistake that could affect the prospects of a bright engineering career even before it begins.
This is why in order to resolve doubts and empower themselves, students and their parents are registering in large numbers to attend the free awareness webinars by Vidyalankar on 'How to get BEST College basis your CET percentile'. This is an annually held series of interactive and informative sessions, which hold the answer key to the myriad questions in the minds of the aspirants. What sets these sessions apart and makes them extremely relevant is that they are conceptualized and conducted by Vidyalankar, a reputed education brand with six decades of experience and expertise.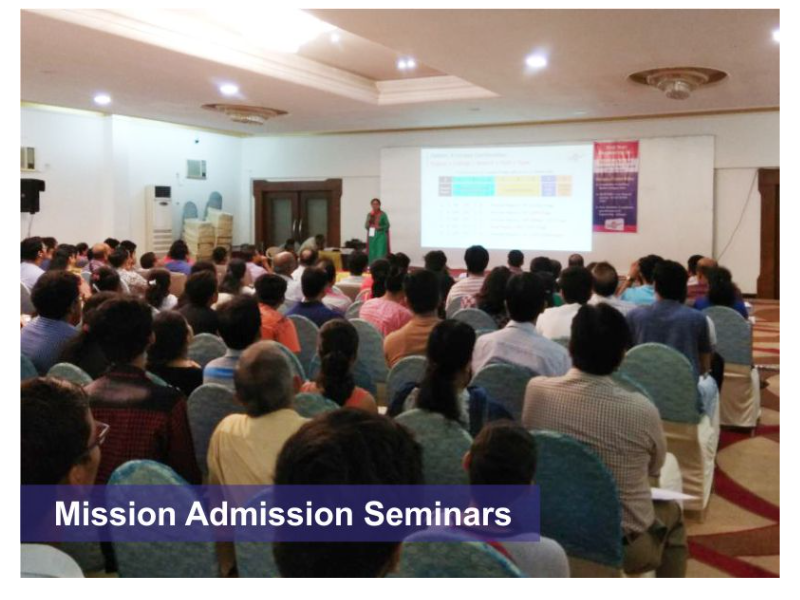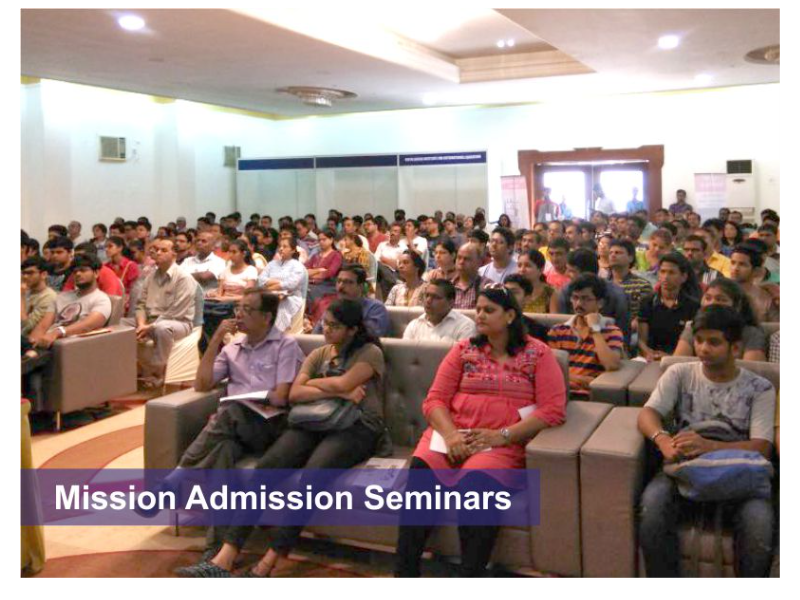 The Vidyalankar webinar sessions of year 2020 have already begun and are once again taking students and their parents through the intricacies of the admission process. They are advised on the methods to be meticulously followed to gain admission to the institute of their preference. Guidelines are also provided on how to prepare for the First Year Engineering exams that will follow.
Personalized counseling sessions are also held for parents and students with assistance provided during the form filling process to avoid likely errors. This year it is likely that the admission process may only be held in two rounds instead of the usual three so those attending the Vidyalankar webinars would have an edge over those who are unprepared.
Every student is being given a free 'Mission Admission' booklet outlining comprehensive instructions that completely demystify the entire admission process. All the essential do's and don'ts are explained to ensure that students can make error free judgments for themselves during each stage of the admission process and their efforts are on the right track.
Mission Admission Booklet
The Vidyalankar 'Mission Admission' booklet benefits engineering aspirants and their parents in multiple ways with vital details available at a single glance such as a list of all engineering colleges in Mumbai along with their non-minority/ minority status, fees, branches they offer and websites. It also contains the year 2019 college cutoffs for respective branches for MS seats and All-India seats, analysis of percentile versus state rank for 2019, flowcharts of the entire admission process and explanations as well as FAQs that resolve queries leading to peace of mind.
The experiences and appreciative feedback received by Vidyalankar over the years reflects just how useful the concept has been. Appreciating the thoughtful endeavor, Yash Metkari, a student at Fr. Agnel, Vashi, had shared that his seniors had always recommended that he should attend Vidyalankar's Mission Admission webinars.
Describing the session as 'truly very informative', Yash pointed out the tangible benefits of attending it. "The experts at Vidyalankar not only simplified the engineering admission process and made it easier for me to understand but they also guided on the options available to me in terms of branches of engineering that could be explored as per my aptitude. With their advice and thanks to their supportive nature I was able to get through the process smoothly and secured admission in the college of my choice," he affirmed.
Pratik Hire, a student at RAIT, echoed Yash's sentiments. "I attended Vidyalankar's 'Mission Admission' webinar after my CET exams. With the help of the counselors and the clarity that they provided, I was able to list out my options very well in a way that was in sync with the procedure followed. Due to that, I got placed in a good engineering college and was extremely happy to also get the branch of my choice, so I am really grateful to Vidyalankar," Pratik emphasized.
Among the parents, Mr. Mirani too lauded the Mission Admission seminars conducted by Vidyalankar, terming them as being useful for students as well as their guardians when it comes to understanding the complexities involved in the entire engineering admission process. He underlined the fact that "The booklet provided valuable information and attending the webinar helped us in writing our college preferences. Eventually, to our jubilation, my daughter secured admission in her dream college. Thank U Vidyalankar!!!"
The Vidyalankar webinars are managed by a team of professionals who have studied the admission process thoroughly and their deep insight into the system allows them to assist students and clarify all their doubts. It is a part of the Corporate Social Responsibility (CSR) drive that Vidyalankar adheres to and attempts in all possible ways to give back to society in large measures.
So, don't delay, take the first step now to gain complete clarity about the first year engineering admission process. Engineering aspirants and their parents can register by calling 7045018539 or visiting https://cutt.ly/lgQ06O8
Disclaimer: This article has been produced on behalf of VES by Mediawire team.
Delhi govt school students get lesson in social entrepreneurship in online session
NEW DELHI: Deputy Chief Minister Manish Sisodia and social entrepreneur Anshu Gupta on Thursday interacted with Delhi government school students of classes 9 to 12 under the Entrepreneurship Mindset Curriculum programme. Gupta, an entrepreneur and recipient of the 2015 Ramon Magsaysay award, founded the NGO 'Goonj' in 1999 that works in the field of humanitarian relief, aid and development to support vulnerable and underprivileged people.
"You won't be able to work, or go to vulnerable and disaster-struck areas if fear paralyses you. Take all the precautions but don't let the fear overwhelm you," Gupta said during the online interaction when a student asked him if the disaster relief campaigns undertaken by Goonj were scary.
Another student asked Gupta about his work on spreading awareness about menstruation in small villages, and how such taboo subjects can be addressed.
"Misconception on women's issues isn't just limited to villages but is prevalent amongst educated people too. It is with the right intent, and honesty that one can gain the trust of the people. You gain their trust first to get the message across," Gupta said.

Sisodia said his government has designed the entrepreneurship curriculum to connect students with entrepreneurs who can guide them by sharing their stories.
"If you've seen the movie 3 Idiots, there were two types of characters – Rancho and Chatur – both successful in their own way," Sisodia, who is also the education minister, told students.
"Now if I ask you what do you want to become, what will you say? Chatur is a favourite of his teachers and does everything well but he does not have the entrepreneurship mindset that Rancho has. Chatur follows the system but doesn't enjoy it whereas Rancho enjoys his education," he said.
Sisodia said Gupta has helped disaster-struck victims for years now. "It was inspiring to see him helping the Bihar flood victims when I visited Bihar in 2008 with Chief Minister Arvind Kejriwal," he said.

SSC JE 2020: Application process to end today at ssc.nic.in
NEW DELHI: Staff Selection Commission (SSC) will close the online application process for the Junior Engineering recruitment today i.e., October 30.
The interested and eligible candidates who are yet to apply for SSC JE recruitment are advised to visit the official portal of the Commission — ssc.nic.in — to submit the application form at the earliest.
The recruitment notification reads "Staff Selection Commission will hold an open competitive examination for recruitment of Junior Engineer (Civil, Mechanical, Electrical, and Quantity Surveying & Contracts) for various Ministries/ Departments/ Organizations in the Government of India. The posts are Group "B" (Non-Gazetted), in Level-6 (Rs 35400- 112400/-) of pay matrix of 7th Central Pay Commission"
In the online application form, candidates need to upload the scanned colour passport size photograph in JPEG format (20 KB to 50 KB). The photograph should not be more than three months old from the date of the publication of the Notice of Examination, and the date on which the photograph has been taken should be clearly printed on the photograph. Applications without such a date printed on the photograph will be rejected. Image dimension of the photograph should be about 3.5 cm (width) x 4.5 cm (height). The photograph should be without cap, spectacles and both ears should be visible.