COVID-19 has put the focus back on personal vehicles, pushed out shared mobility, says Motherson Sumi chairman
NEW DELHI: The coronavirus
pandemic
has clearly established the role of private vehicles, pushing out shared mobility in the process while also dampening the 'whole excitement' over electric vehicles, according to auto components major
Motherson Sumi Systems Ltd
Chairman Vivek Chaand Sehgal. Citing global experience of countries like China, Japan and
South Korea
, where there has been a spike in demand of personal vehicles when the countries re-opened after the COVID-19 induced restrictions, he exuded confidence that the
conventional automotive industry
has a bright future.
"One thing is certain that COVID-19 has clearly established the role of a private vehicle for daily usage. All those particular thoughts about shared vehicle and that's going to be the future is all out of the window," Sehgal told .
Stating that the demand for personal vehicles has has been "very very strong" after the reopening of the economies, he said, "We saw that in China (where) demand came back very strong. I think the same happened in Japan, the same happened Korea and as countries opened up, we could see there was a beeline for buying a vehicle because the space is very very important for you."
Commenting on the impact that the pandemic has had on the automotive industry, Sehgal said, "I believe that a lot of clarity has been brought in, at least for the next two years."
Also, he added, "I think the whole excitement about that the future is going to be the electric cars and things like that is also a bit toned down for the simple fact that to replace 1.4 billion cars in the world at one time it is a mammoth task."
Observing that "a lot of the feeling of reality has set in and people have understood that", Sehgal said going forward more focus is going to be given towards trying to expand fuel economy of vehicles, "and that I think will be more reasonable and doable in the next 10-15 years".

On the road ahead for the automotive industry, he said, "I think there is a huge future. It is going to go very strong and (we are) looking forward to exciting times."
Sehgal also said once the COVID-19 vaccine is found, it "will make people little bit more wanting to go out and that's very important".
Dacia Bigster Concept unveiled, could be 7-seater Duster in India
NEW DELHI: As a part of
Groupe Renault
's Renaulution strategy,
Dacia
has unveiled the all-new Bigster Concept. The Dacia Bigster Concept has this striking resemblance to
Renault Duster
's architecture.
The new Dacia Bigster Concept has been unveiled in a bid to establish the automaker in the C-Segment. The Bigster is a 4.6-metre SUV that brings a hint of an uber-cool character with a strong outdoor appeal.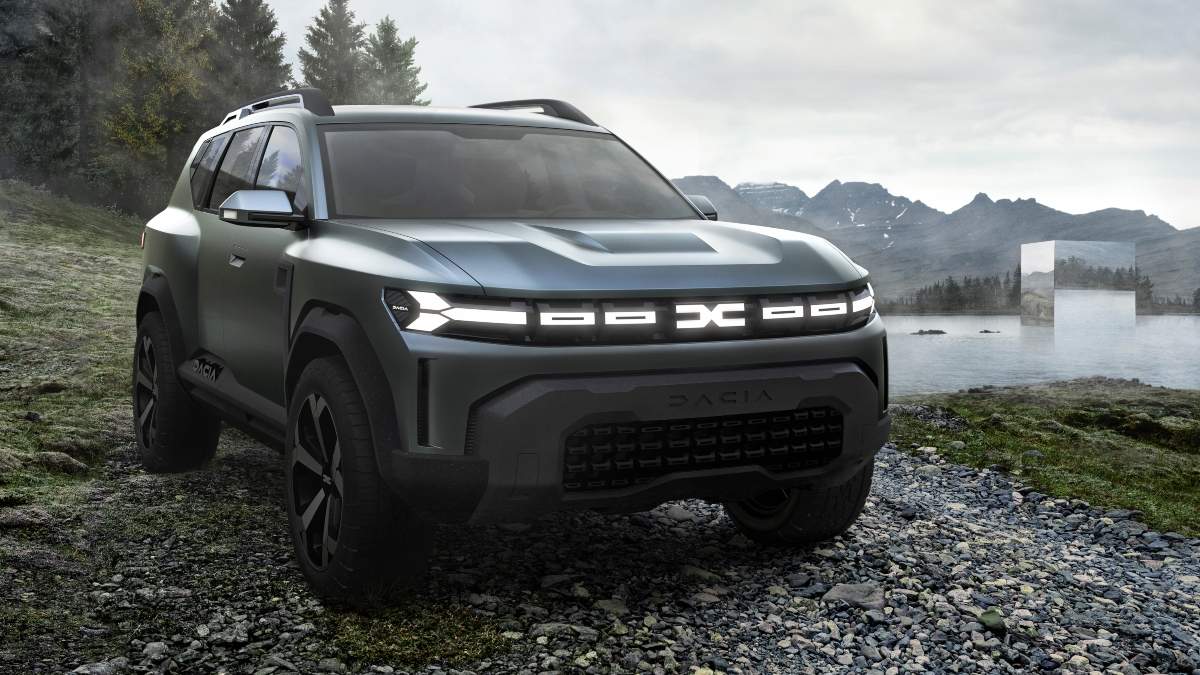 The Dacia Bigster Concept will be built on the CMF-B platform which is used by the Renault-Nissan-Mitsubishi Alliance. The concept is expected to launch by 2025.
The unveiling of the Dacia Bigster Concept could be a big hint that we might see the 7-seater Duster in India quite soon as Renault and Dacia have jointly marketed the SUV across the world too. Renault is already gearing up for the launch of its B-SUV, Kiger, which is expected to hit the market midway in 2021.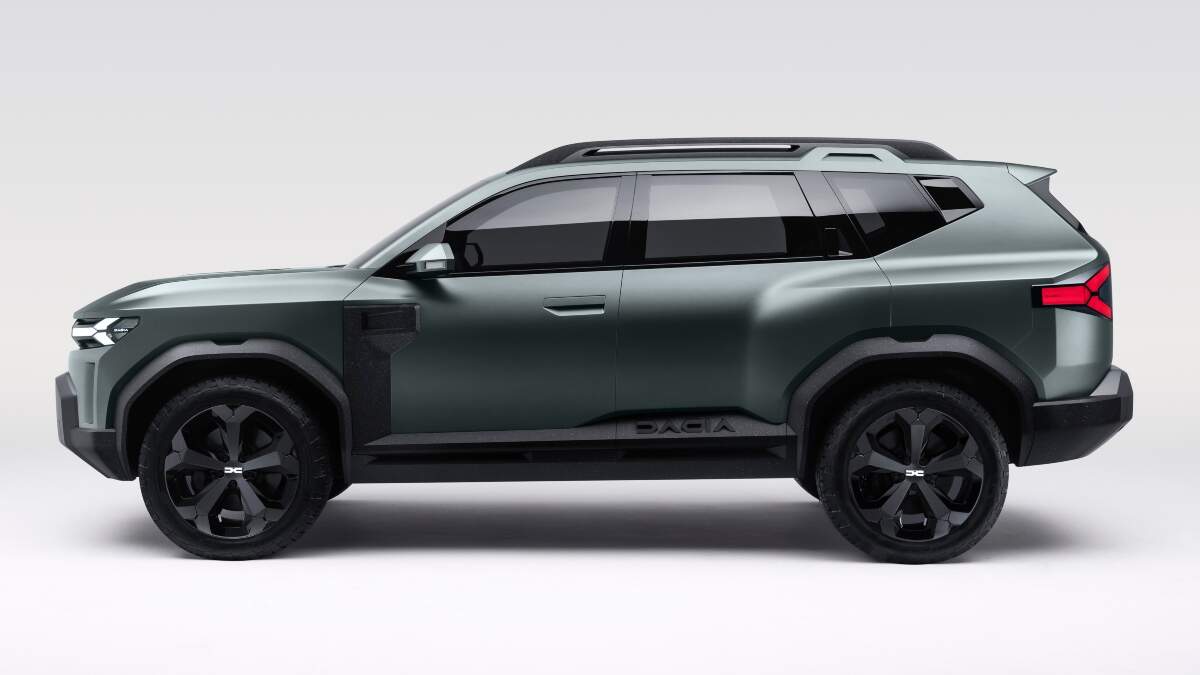 The Renault-Nissan-Mitsubishi Alliance seems to be boosting its presence in India especially in the SUV segment with the Nissan Magnite, Nissan Kicks, and the upcoming Renault Kiger grabbing their share of attention in the market.
According to Dacia, the Bigster Concept will be introduced in the market to make the C-segment much more accessible to its customers. The automaker also claimed that the SUV's pricing will be really aggressive and it will match the cost of a vehicle from the segment below. This is a good sign especially if Renault is planning to bring the product to a high-volume market like India where SUVs have been dominating the market for some time.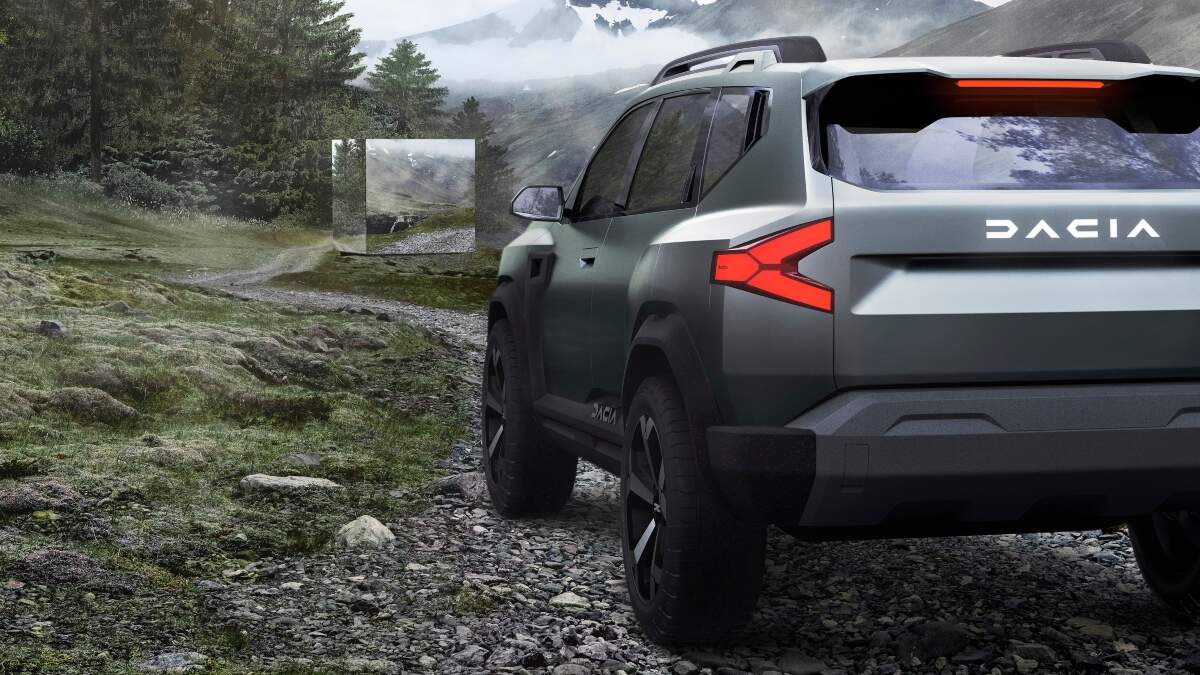 "Dacia Bigster Concept epitomizes the evolution of the brand. Essential, with a touch of coolness and an outdoor spirit. It proves that accessible is not opposed by any meanings to attractiveness," said Alejandro Mesonero-Romanos, Director-Design, Dacia.
SsangYong lender ready to help if M&M stays
Mumbai:
South Korea
's state-run Korean Development Bank (KDB) could play the peacemaker at cash strapped
SsangYong Motor
, which has filed for court receivership and is dealing with labour problems, even as its Indian parent Mahindra & Mahindra is trying to exit the company. Mahindra has publicly stated several times over the past six months its intention to exit the Korean automaker.
KDB, SsangYong's biggest lender, is willing to inject additional funds into the company, provided Mahindra retains its majority stake in it, said people in the know. While this goes against Mahindra's plan of disposing of its stake, the lender insists that Mahindra remain as the largest shareholder at least till the new loans are repaid. KDB is also very firm that it will provide financial support only if SsangYong shows specific and sincere plans for its growth and survival.
Mahindra, on its part, has indicated willingness to continue its existing guarantees for SsangYong's loans from foreign banks for a longer period, to facilitate a deal to sell its stake. "KDB is requesting Mahindra to provide a guarantee for SsangYong's debt as a major shareholder. That is why KDB requires Mahindra to retain its stake," said Seungbum Lee, a partner at South Korean law firm Yulchon LLC.
With a court allowing SsangYong to undertake autonomous restructuring support till February 28, before putting it on a corporate rehabilitation programme, the Korean automaker is finding out ways to survive and is in continuous discussion with KDB, Mahindra and a potential investor – US-based automobile distributor Haah Automotive.
Mahindra managing director Pawan Goenka confirmed recently that the company was in talks with a potential investor and that it expected to sign a term sheet as early as January 8. "The potential investor, largest creditor and SsangYong are still in dialogue," a company spokesperson said in an emailed response to ET's queries.

Public cash must tackle buyer anxieties over EVs, Renault says
An electric charger being placed into a Renault Zoe car at a dealership in the U.K. on October 21, 2020.
Chris Ratcliffe | Bloomberg | Getty Images
Renault's deputy CEO emphasized the importance of investing in the infrastructure required for low and zero-emission vehicles, with the French automaker aiming to launch seven fully-electric models by the year 2025.
Speaking to CNBC's Charlotte Reed on Thursday, Clotilde Delbos explained that while European governments had been providing subsidies for electric vehicles, these would reduce progressively over time as people became more used to buying them. She went on to state that this money "should be reoriented to … infrastructure."
With many countries in Europe now looking to ramp up the number of electric vehicles on their roads, charging sites will have a crucial role to play when it comes to challenging perceptions about "range anxiety" — the idea that electric vehicles aren't able to undertake long journeys without losing power and getting stranded.
Renault's Delbos sought to hammer home this point, saying: "We need to think about how to remove this roadblock in people's mind, (which) is, 'well, what if there is no infrastructure and I can't go where I need in terms of charging?'"
"So the subsidies, at some point (in)… time, will have to be shifted in that area, in our view," she added.
Delbos' comments came on the same day Groupe Renault released details of a new wide-ranging strategy. Among other things, the business will look to reduce the number of units it manufactures, from 4 million in 2019 to 3.1 million in 2025.
In a statement, the automaker's new CEO, Luca de Meo, said the plan was about "moving the whole company from volumes to value."
Earlier this week, the firm said its Renault brand sold 115,888 electric vehicles in the European market in 2020, a 101.4% increase compared to the previous year.
This month has seen a number of major carmakers release information related to their electric vehicle operations, as they attempt to broaden their offerings and challenge Elon Musk's Tesla, which delivered 499,550 vehicles in 2020.
At the end of last week, Daimler announced its Mercedes-Benz Cars division had sold over 160,000 plug-in hybrids and all-electric vehicles in 2020.
On Tuesday, Volkswagen said its passenger cars brand had sold almost 134,000 battery electric vehicles in 2020, up from 45,117 in 2019. It also sold 78,000 plug-in hybrids last year, compared to 37,053 in 2019.
In an interesting twist, this week also saw Sony reveal it had started to test its Vision-S electric car on public roads.
In an announcement made at the tech event CES 2021, the Japanese business said development of the prototype vehicle had "reached the next stage." The firm added it planned to continue development work on the vehicle and carry out tests in other regions.