Celebrity #TBT Photos From This Week — Sep. 10
Updated on Sep 12, 2020. Posted on Sep 11, 2020
A cute photo of Gigi Hadid as a little girl in the late '90s kicks off this week's #ThrowbackThursday!
1.
In honor of her big sister Marielle Hadid's birthday, Gigi Hadid shared this cute photo of the two of them at a roller rink in the late '90s:
2.
In celebration of the 30th anniversary of The Fresh Prince of Bel-Air (I know, 30 years!!!), Rashida Jones shared this photo of herself alongside her dad, Quincy Jones, and Will Smith during the summer of 1990:
3.
Jane Fonda celebrated having Mary Steenburgen and Candice Bergen on her Fire Drill Fridays weekly web series by sharing this photo of the three of them from their 2018 film, Book Club:
4.
Paul McCartney posted this photo of himself alongside his childhood friend, Ivan Vaughn, and George Harrison in 1958 — Ivan was actually the person responsible for introducing Paul to John Lennon:
5.
Tracee Ellis Ross gave us this perfect Girlfriends #TBT photo from 2004:
6.
Dustin Lance Black shared this photo of himself and his hubby, Tom Daley, from back in 2019 (when life was simpler):
7.
Tia Mowry posted this adorable photo of her in the early '80s, along with a photo of herself re-creating the pic today (which is a pretty spot-on re-creation):
8.
Jennifer Garner celebrated National Teddy Bear Day by posting this photo of herself with her favorite teddy bear in 1975, and another photo of herself with that same teddy bear today (he had a wardrobe update since then, FTR):
9.
Mayim Bialik celebrated National School Picture Day (so many overlapping holidays!) by sharing her school pic from 1986:
10.
Kim Kardashian announced the end of Keeping Up with the Kardashians by sharing this promo photo from 2007:
11.
Jennifer Lopez posted this classic clip from when she was a judge on American Idol:
12.
And finally, Michelle Obama celebrated her and Barack Obama's 28th wedding anniversary by sharing this wonderful photo of the two them cutting the cake on their wedding day:
Nostalgia Trip
Take a trip down memory lane that'll make you feel nostalgia AF
Best TV Shows By BIPOC Creators
Lovecraft Country follows Tic, a Black man who teams up with his close friend Leti and uncle George in hopes of finding his missing father. The show takes place in Jim Crow America, and throughout their journey, the group faces a bunch terrifying monsters. The cast is extraordinary at bringing this complex story to life, and once you start watching, you won't be able to stop. You'll be left thinking about this show for weeks after you finish, that's a promise. Lovecraft Country will 100% live on to be one of the best TV series of the decade because it's stimulating, poignant, and a must-watch for every American.
Who created it: Misha Green (Jordan Peele and J.J. Abrams are also executive producers)
Starring: Jurnee Smollett, Jonathan Majors, Aunjanue Ellis, Courtney B. Vance, Wunmi Mosaku, Abbey Lee, Jamie Chung, Jada Harris, and Michael K. Williams
Where to watch it: HBO Max
Check Off How Many Disney Sequels You've Seen And We'll Guess Your Age
I'd like to take this opportunity to remind everyone that Simba's Pride is the best Disney sequel of all time.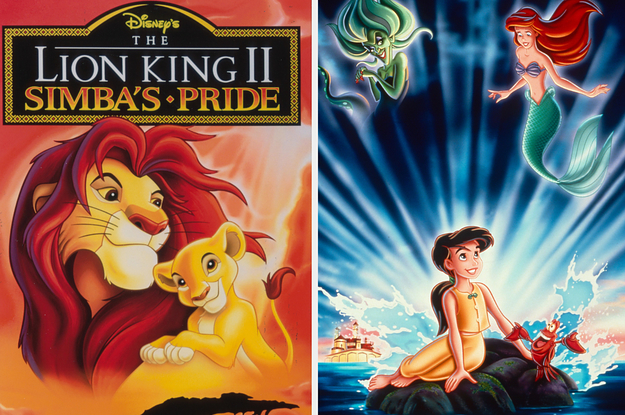 ---
The Best Moments In "Virgin River"
Honestly, there are SO many good ones. Season three can't come soon enough!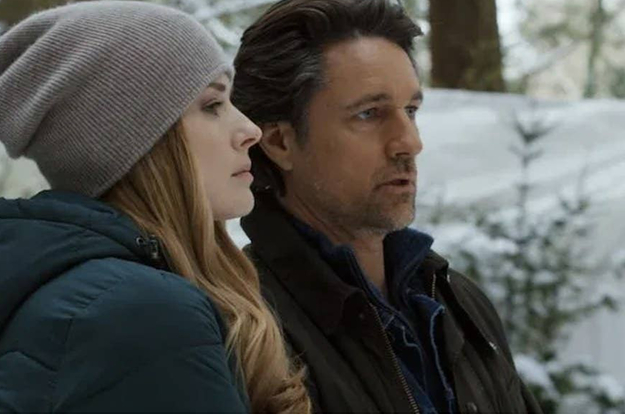 ---