Canadian EV maker eyes American school bus market as Biden term nears
A Canadian electric vehicle maker is eyeing factory space in the United States as the company looks to capitalize on the electrified future that President-elect Joe Biden has laid out in his agenda.
Lion Electric, the electric school bus manufacturer set to go public in months through a blank-check merger, plans to open an American plant in the next two years, CEO Marc Bedard told CNBC's Jim Cramer Wednesday.
Biden, a Democrat, on the campaign trail pledged to direct public funds towards updating the transportation infrastructure, including replacing 500,000 school buses in the country with zero emissions ones by 2030. The plan includes details to build out hundreds of thousands of charging stations across the U.S.
"We're very well equipped to do that. It's also one of the reasons, Jim, why we're opening that factory in the U.S. within the next two years," Bedard said in a "Mad Money" interview. "That factory in itself will allow the manufacturing capacity of over 20,000 units per year."
Lion Electric, a private company that launched 12 years ago, is set to begin trading on public markets when it merges with Northern Genesis Acquisition Corp, a special purpose acquisition company, through a transaction that's expected to close in March.
The company plans to use the proceeds to fund its growth plans, including expanding battery production. Lion Electric began selling electric school buses in 2016 and reports having more than 300 vehicles currently operating on roads.
Outside of selling buses, Lion Electric also markets a line of commercial urban trucks. The company also has a contract with Amazon, one company that has committed to reducing its carbon footprint, to deliver up to 2,500 units over the next five years.
Bedard explained that the agreement commits a maximum 500 vehicles to be sold to the e-commerce giant, leaving capacity for other potential clients. The deal also leaves room for Amazon to place more orders for the all-electric Lion 6 and Lion 8 trucks.
"This is the start of a very great long-term I hope relationship," Bedard told Cramer.
Shares of Northern Genesis Acquisition surged more than 7% during Wednesday's session and were up almost double digits in afterhour trading. The stock has run 65% thus far this year, closing at $29.37 on Wednesday.
How virus fuelled a slump in car sales in Delhi
(This story originally appeared in
on Jan 17, 2021)
New Delhi: After the festive high last November, when vehicle sales surpassed the figures of the same month in 2019, the numbers not only dipped the next month like every year, but were in fact slightly lower than December 2019.
December 2020 saw 31,771 personal vehicles getting registered, which included 13,697 cars and 18,074 two-wheelers. Compared with 34,029 vehicles registered in December 2019, which included 13,162 cars and 20,867 two-wheelers, the dip was 6.6%.
Though vehicle registrations in 2020 picked up from July and came close to 2019 figures when compared month-on-month, overall, Covid-19 made a huge dent in vehicle sales with registration figures witnessing an almost one-third dip from the total sale of 5.8 lakh personal vehicles in 2019 to 3.9 lakh in 2020.
Out of the total 3,95,695 personal vehicles registered in Delhi last year, 1,17,235 were cars and 2,78,460 were two-wheelers. This is an overall dip of 32.2% compared with 5,83,510 vehicles registered in 2019, which included 1,52,968 cars and 4,30,553 two-wheelers.
Interestingly, the sale of two-wheelers saw a massive dip with the number crashing from 4.3 lakh in 2019 to 2.8 lakh in 2020, a decrease of 35.3%. On the other hand, sale of cars didn't see a significant impact as the number came down from 1.5 lakh to 1.2 lakh, a dip of 23.3%.
Covid-19 had made a dent in the sale of vehicles when registrations restarted. Compared with January 2020, when Covid-19 was yet to become a part of a Delhiite's daily lexicon, registration of cars had dipped by 87% in May. The sale and registration of two-wheelers had a lesser impact and saw a dip of 74% in May compared with January.

This drastic fall, however, steadily closed with the dip coming down to 31.6% in June, 22.9% in July and 17.5% in August. September saw a decrease in vehicle registrations, resulting in the gap going up to 23% compared with the previous year. In October, the gap was 37% due to the huge number of registrations in the same month in 2019.
The gap, however, not only closed in November 2020, but saw a slight increase of 0.6% compared with 2019, thanks to the festive season. The gap could again be seen in December, but was much lower than the other months at 6.6%.
Delhi government transport department officials said that due to strict social distancing norms being followed in buses and Delhi Metro, which reduces the carrying capacity of public transport, many people who didn't have personal vehicles earlier were now opting for one.
Vehicle registration in Delhi restarted on May 4, 2020, when many relaxations were announced as part of Lockdown 3.0 by the Centre. While online sales started in April and 928 two-wheelers and 297 four-wheelers were sold, registrations began only in May and 8,955, apart from 1,225 vehicles of April, were registered.
"The Covid-19 outbreak has also affected revenue generation for Delhi government, but thanks to vehicle sales during the festive season in November 2020, we managed some recovery by the end of the year," said an official, adding that while sales of cars in the budget category were expected to be higher, the sale of high-end cars, including SUVs, had been high too.
Dacia Bigster Concept unveiled, could be 7-seater Duster in India
NEW DELHI: As a part of
Groupe Renault
's Renaulution strategy,
Dacia
has unveiled the all-new Bigster Concept. The Dacia Bigster Concept has this striking resemblance to
Renault Duster
's architecture.
The new Dacia Bigster Concept has been unveiled in a bid to establish the automaker in the C-Segment. The Bigster is a 4.6-metre SUV that brings a hint of an uber-cool character with a strong outdoor appeal.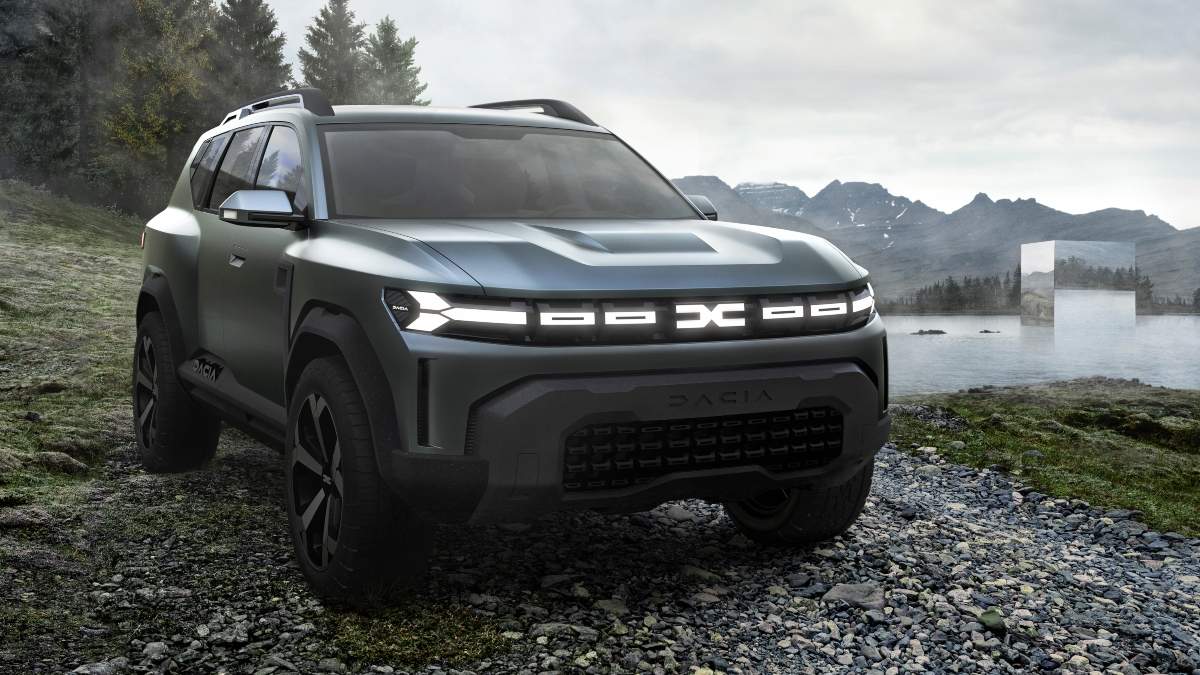 The Dacia Bigster Concept will be built on the CMF-B platform which is used by the Renault-Nissan-Mitsubishi Alliance. The concept is expected to launch by 2025.
The unveiling of the Dacia Bigster Concept could be a big hint that we might see the 7-seater Duster in India quite soon as Renault and Dacia have jointly marketed the SUV across the world too. Renault is already gearing up for the launch of its B-SUV, Kiger, which is expected to hit the market midway in 2021.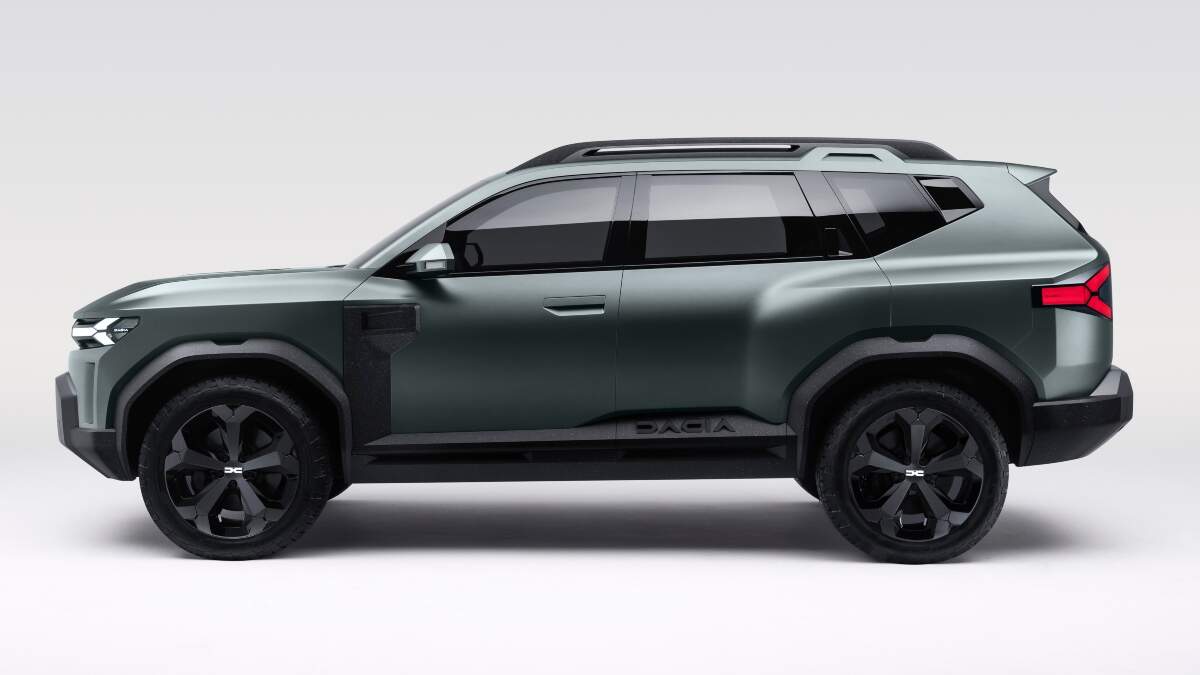 The Renault-Nissan-Mitsubishi Alliance seems to be boosting its presence in India especially in the SUV segment with the Nissan Magnite, Nissan Kicks, and the upcoming Renault Kiger grabbing their share of attention in the market.
According to Dacia, the Bigster Concept will be introduced in the market to make the C-segment much more accessible to its customers. The automaker also claimed that the SUV's pricing will be really aggressive and it will match the cost of a vehicle from the segment below. This is a good sign especially if Renault is planning to bring the product to a high-volume market like India where SUVs have been dominating the market for some time.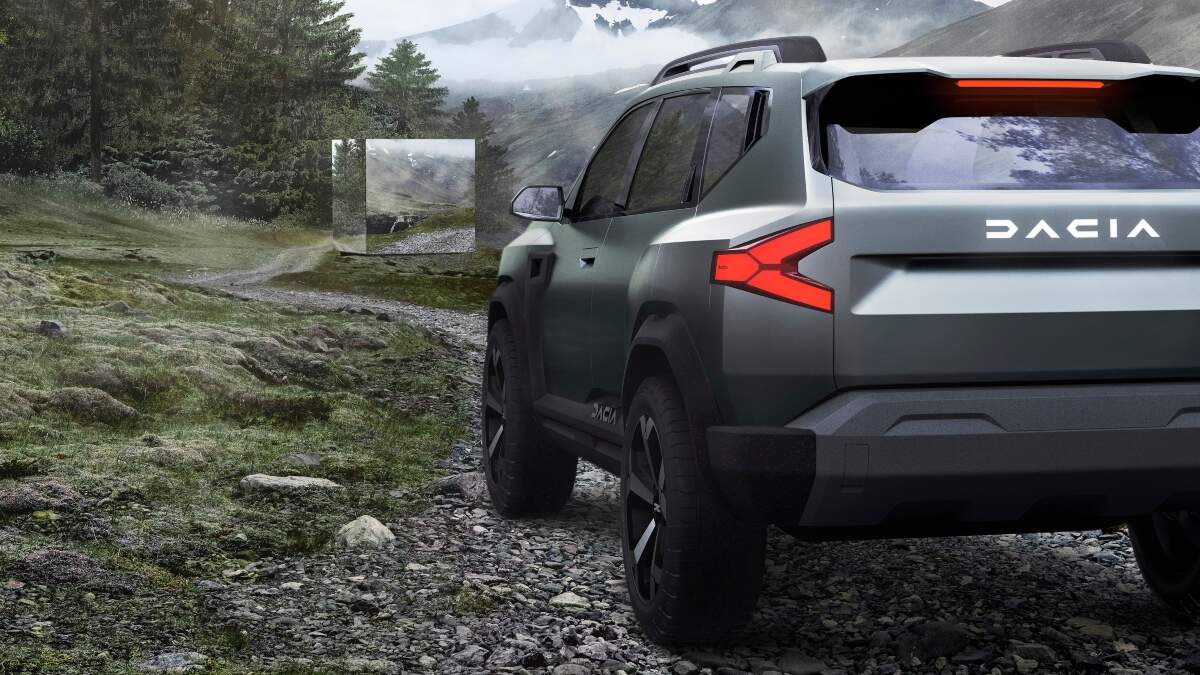 "Dacia Bigster Concept epitomizes the evolution of the brand. Essential, with a touch of coolness and an outdoor spirit. It proves that accessible is not opposed by any meanings to attractiveness," said Alejandro Mesonero-Romanos, Director-Design, Dacia.
SsangYong lender ready to help if M&M stays
Mumbai:
South Korea
's state-run Korean Development Bank (KDB) could play the peacemaker at cash strapped
SsangYong Motor
, which has filed for court receivership and is dealing with labour problems, even as its Indian parent Mahindra & Mahindra is trying to exit the company. Mahindra has publicly stated several times over the past six months its intention to exit the Korean automaker.
KDB, SsangYong's biggest lender, is willing to inject additional funds into the company, provided Mahindra retains its majority stake in it, said people in the know. While this goes against Mahindra's plan of disposing of its stake, the lender insists that Mahindra remain as the largest shareholder at least till the new loans are repaid. KDB is also very firm that it will provide financial support only if SsangYong shows specific and sincere plans for its growth and survival.
Mahindra, on its part, has indicated willingness to continue its existing guarantees for SsangYong's loans from foreign banks for a longer period, to facilitate a deal to sell its stake. "KDB is requesting Mahindra to provide a guarantee for SsangYong's debt as a major shareholder. That is why KDB requires Mahindra to retain its stake," said Seungbum Lee, a partner at South Korean law firm Yulchon LLC.
With a court allowing SsangYong to undertake autonomous restructuring support till February 28, before putting it on a corporate rehabilitation programme, the Korean automaker is finding out ways to survive and is in continuous discussion with KDB, Mahindra and a potential investor – US-based automobile distributor Haah Automotive.
Mahindra managing director Pawan Goenka confirmed recently that the company was in talks with a potential investor and that it expected to sign a term sheet as early as January 8. "The potential investor, largest creditor and SsangYong are still in dialogue," a company spokesperson said in an emailed response to ET's queries.