Amazing maize: Tom Hunt's no-waste recipe for corn cob ice-cream | Food
The Mayans, and after them the Incas and the Aztecs, have been cultivating and cooking maize since about 2,000BC. Now, maize provides about a fifth of human global nutrition, and is grown in such quantity that uses have been found for all its byproducts, from aspirin to shampoo.
To get the most from your corn cob, stand it on end and, holding it firmly, cut off the kernels in long strips, then break them up with your hands. Next, use a spoon to scrape all the mushy pulp and milk out of the cob. The milk, scrapings and cob itself are starchy and rich, and make a powerful flavour enhancer in soups, stocks and chowders; the milk and cobs can also be used to make corn stock or today's surprisingly delicious corn ice-cream.
Don't waste the husks, either: dry them and use in tamales, a Mesoamerican dish of maize dough wrapped in corn husks and steamed. The corn silks, meanwhile, can be turned into a medicinal tea used for inflammation, diabetes and other ailments simply by steeping them in hot water. It's an acquired taste, true, but one that's worth researching.
Corn cob ice-cream
Buy and eat corn as fresh as possible to catch it at its sweetest. Look for maize in their husks and store in the fridge, because that way they will keep fresher for longer. A good fresh cob will yield a good quantity of corn pulp and milk, a starchy, flavourful substance that is traditionally used to boost the corn flavour of all kinds of dishes. To make creamed corn for two, cut the kernels off of a large corn, then scrape out the pulp and milk using a soup spoon. Simmer with 25ml each of cream and water for 10 minutes, until the cream begins to thicken. Season with salt and pepper and finish with a knob of butter.
I think corn works equally as well in desserts, where it adds a rounded, satisfying flavour. This ice-cream uses the spent cobs as well as the pulp and milk, because it, too, holds plenty of flavour. The sweet, subtle flavour of corn infused into this ice-cream is surprisingly delicious.
3 corn cobs, kernels shaved off and saved for another dish
250ml double cream
200ml whole milk
2 eggs
25g unrefined sugar
Scrape the pulp and milk from the spent corn cobs into a heavy-based pan. Cut the cobs into pieces and add them, too, along with the double cream and milk. Bring to a boil, reduce the heat to very low, cover and simmer for 10 minutes. Meanwhile, whisk the eggs and sugar for five minutes, until very thick. Strain the hot corn milk into the egg mixture, stirring constantly, then return the mix to the pan on a very low heat. Cook, stirring, for a few minutes, to thicken, then strain into a container and leave to cool. Churn in an ice-cream machine, or freeze over several hours, whisking every two hours, until set.
Coronavirus vaccine: Who shouldn't take Covaxin shot right now?
People aren't being offered a choice between the two vaccines- Covaxin or Covishield.
While Covaxin is still under study, it's important to know that neither Covishield nor any other vaccines used globally are fully safe and effective, since they have been developed in such a short timeline, on an experimental basis. However, considering that most of the reactions have been recorded from people offered the Covaxin jab, it may seem a little less safe than others right now. The fears multiply for the ones who belong to a high-risk category, or suffer from pre-existing problems the most.
Considering the questions and adverse reactions, Bharat Biotech has now released a factsheet, detailing the people who shouldn't be taking the vaccine right now. If you are scheduled to get vaccinated in the coming weeks, considering postponing the appointment or consulting a doctor if you have any of these conditions:
(Image taken for representational purposes only)
The most exquisite precious jewels owned by Indian royal families
A good few years ago, the Indian subcontinent was known to be the treasure chest of the world. The mineral-rich lands that yielded the finest of stones attracted many accomplished designers and craftspeople. Indian royal families have been royally flaunting their massive wealth through their breathtaking forts, palaces and jewellery. From Kashmiri Sapphires to Golconda diamonds, the Indian royals have seen and owned it all. Jewellery has long been an integral part of India's traditional and aesthetic identity, more so, among the rulers of the land. Here's looking at some of the incredibly exquisite jewels owned by the royal families of India.
Patiala ruby choker – Maharani of Patiala

Created by Cartier Paris in the year 1931, this Patiala ruby choker was a magnificent choker necklace made in platinum. Rubies, pearls and diamonds were used to make this phenomenal piece of jewellery. Just the upper part of the necklace consisted of six layers of rubies with diamonds as well as pearls on the sides. The centre part of the necklace contains rubies with pearls while the lowermost part of the necklace was the heaviest of all with pearls and diamonds.
(Pinterest image of Patiala ruby choker)
Diamond crown – Maharaja of Kapurthala

Wearing a beautiful diamond crown and a 12-string Basra pearl necklace along with a bejeweled diamond belt, the Maharaja of Kapurthala always had an affinity for grand jewels. The Maharaja is seen wearing a traditional sherwani with gold brocade embroidery with his typical sash and the Star of India brooch, an honour conferred to select Indian rulers by the British Crown. Just by a look at this portrait, you can tell how the Maharaja had a clear liking for his royal jewels and a keen eye for style, design as well as presentation.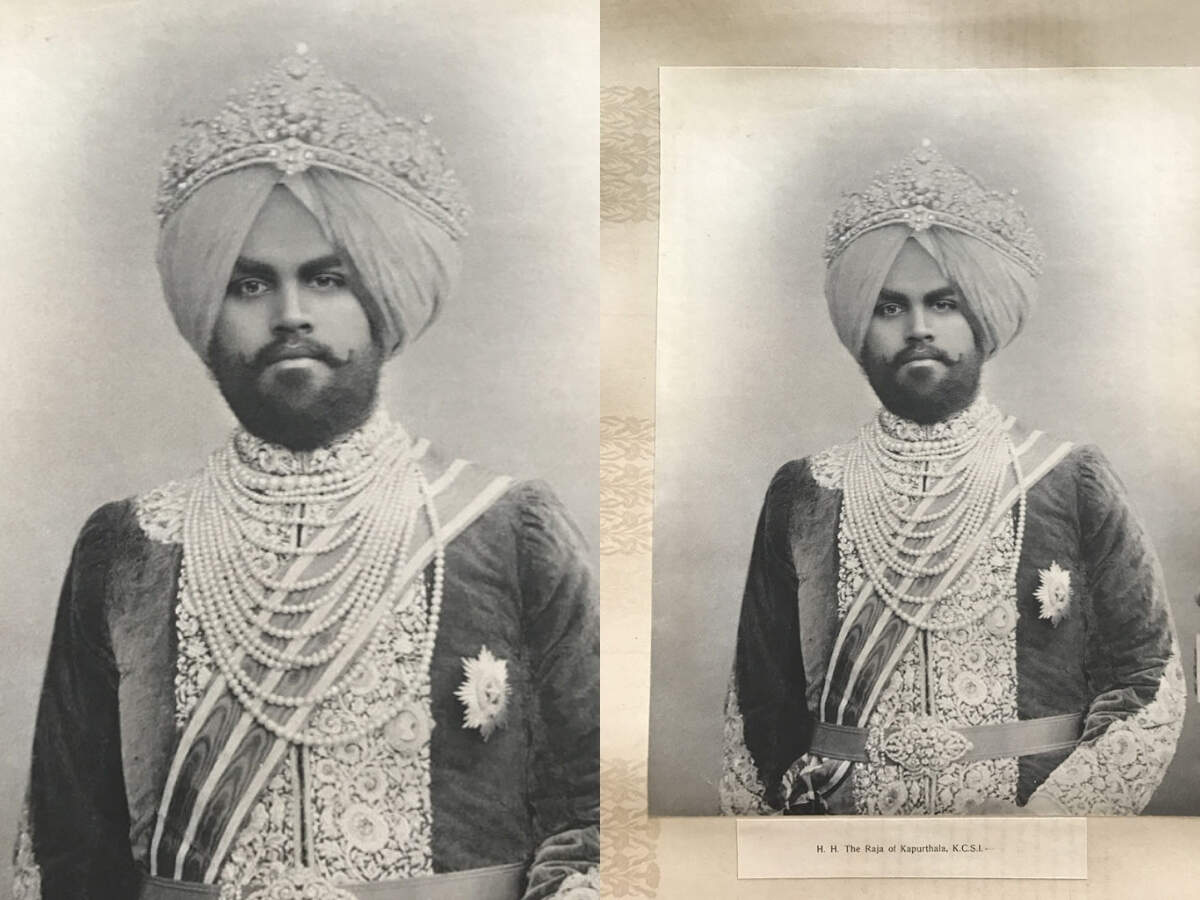 (Sarmaya image of the diamond crown)
Star of the South diamond necklace – Maharani Sita Devi of Baroda

A 3-tiered diamond necklace consisting of an impressive 128 carat Star of the South diamond was worn by Maharani Sita Devi of Baroda. It also had a 78.5 carat English Dresden diamond in it. The Mulhar Rao, the Gaekwar of Baroda bought the Star of South for £80,000, or about 20 million INR. Later on, this piece of jewellery was bought by Rustomjee Jamsetjee of Mumbai and sold to Cartier in 2002.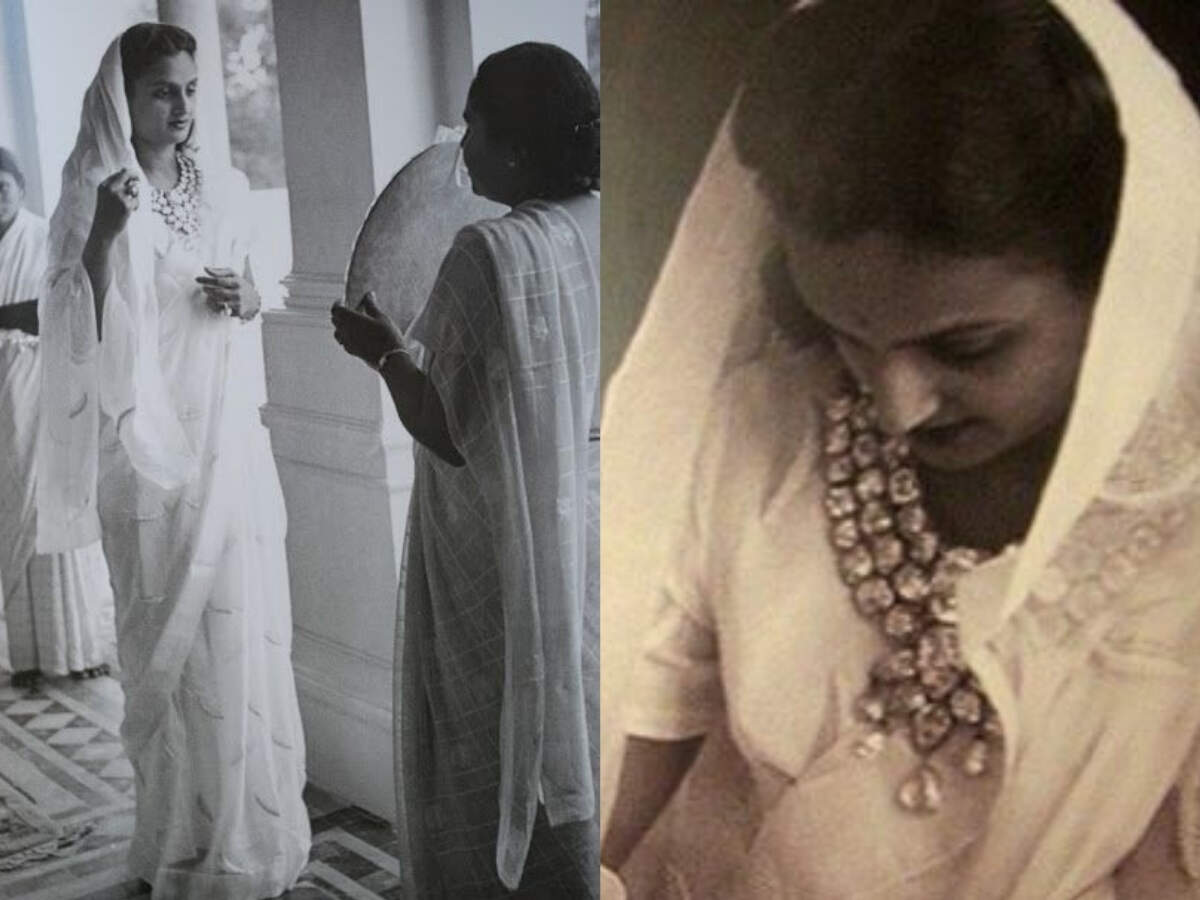 (Pinterest image of Star of the South diamond necklace)
Kundan haar – Maharaja Prabhu Narayan Singh of Banares

Maharaja Prabhu Narayan Singh of Benares used to take his royal jewels out for the occasional airing. In this photograph, the Maharaja is seen wearing a staggering Kundan diamond haar made with some other precious gemstones. He is seen wearing the typical sarpech with an attached feather plume. He is also wearing many other intricate articles of jewellery that include peal and polki diamond shoulder pads, bazubandhs, a bejewelled sword, a bejewelled belt, bracelets as well as rings. All of these are seen on a ceremonial court outfit along with the Star of India brooch.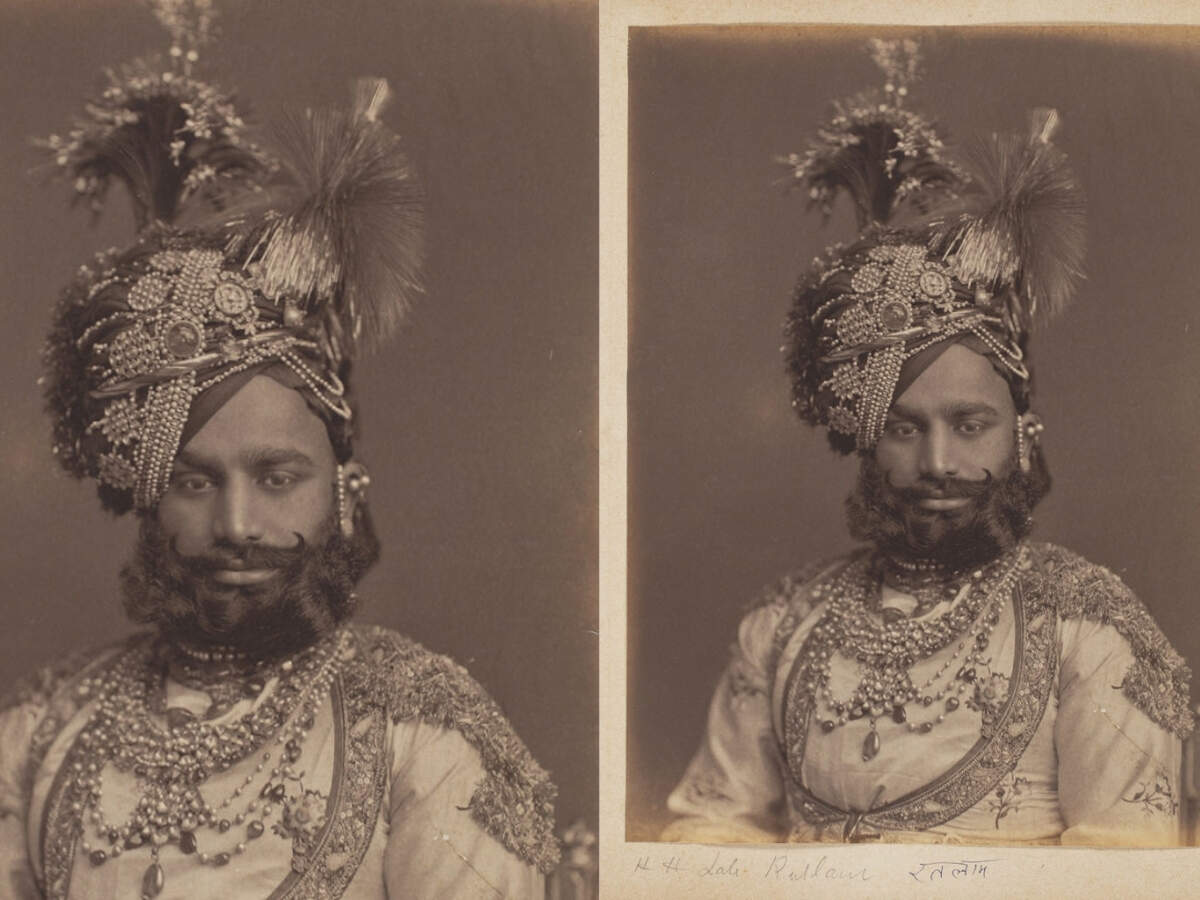 (Sarmaya image of the Kundan haar)


Patiala necklace – Maharaja Bhupinder Singh of Patiala

This outstanding royal necklace consisted of a total of 2,930 diamonds. It had the world's 7th largest diamond, a 234-carat yellow 'De Beers' as its centrepiece. This stunning piece was also created by Cartier Paris in the year 1928 for Maharaja Bhupinder Singh of Patiala. The astonishing piece of jewellery contained diamonds, topazes, synthetic rubies, citrine, platinum, zirconia, smoky quartz and Burmese rubies.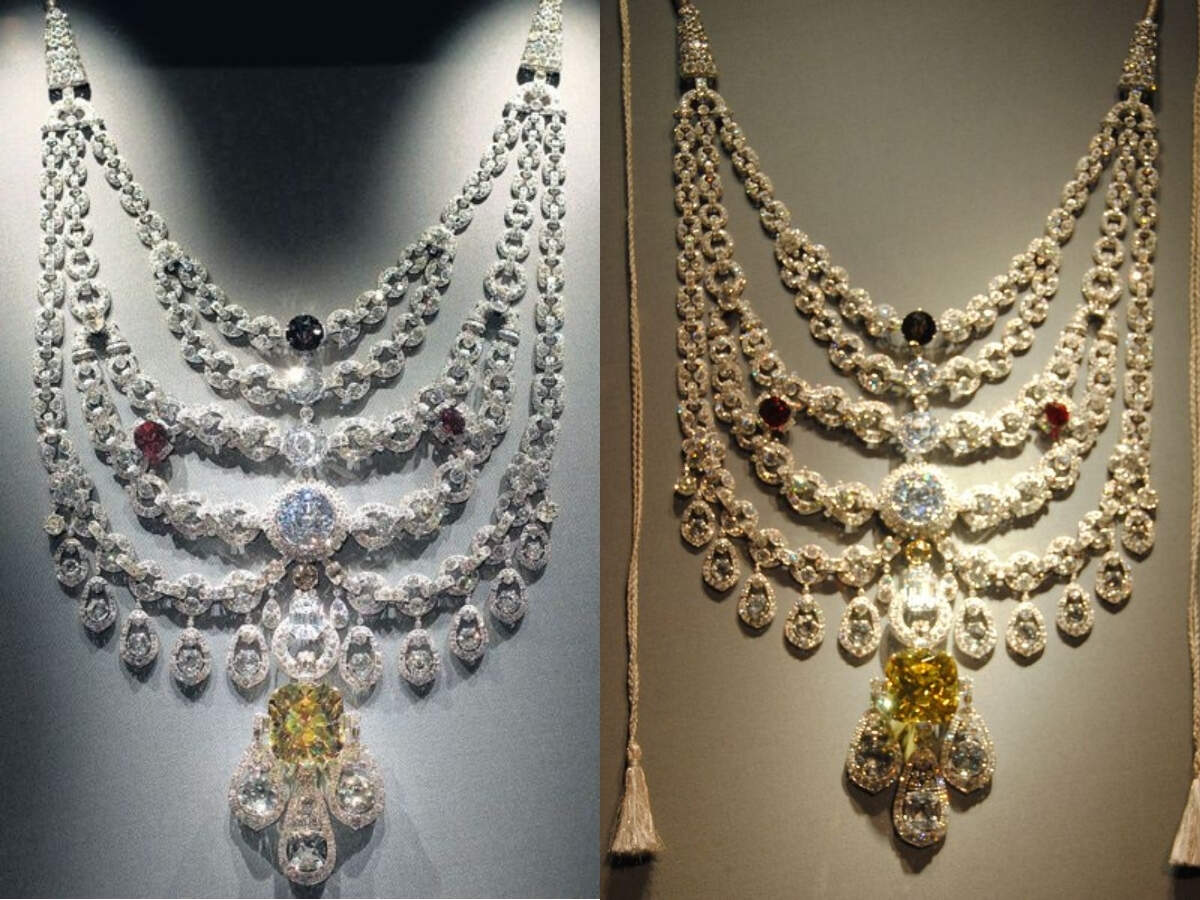 (Pinterest image of the Patiala necklace)
Diamond dastar – Maharaja Shrimant Sir Ranjit Singhji Sahib Bahadur of Ratlam
Looking at the wedding photograph of the grandson of Sayajirao III Gaekwad of Baroda, you can tell he is donning an extraordinary turban covered in a mesh of intricate sarpattis made of diamonds, pearls and some other precious gemstones. Maharaja Shrimant Sir Ranjit Singhji Sahib Bahadur of Ratlam is also seen wearing a Kundan haar made of diamonds, pearls and gemstones, a pearl choker as well as earrings. If you notice, you'll see even the angarkha that the Maharaja is wearing is covered in a decorative pattern of gold threads and sequins.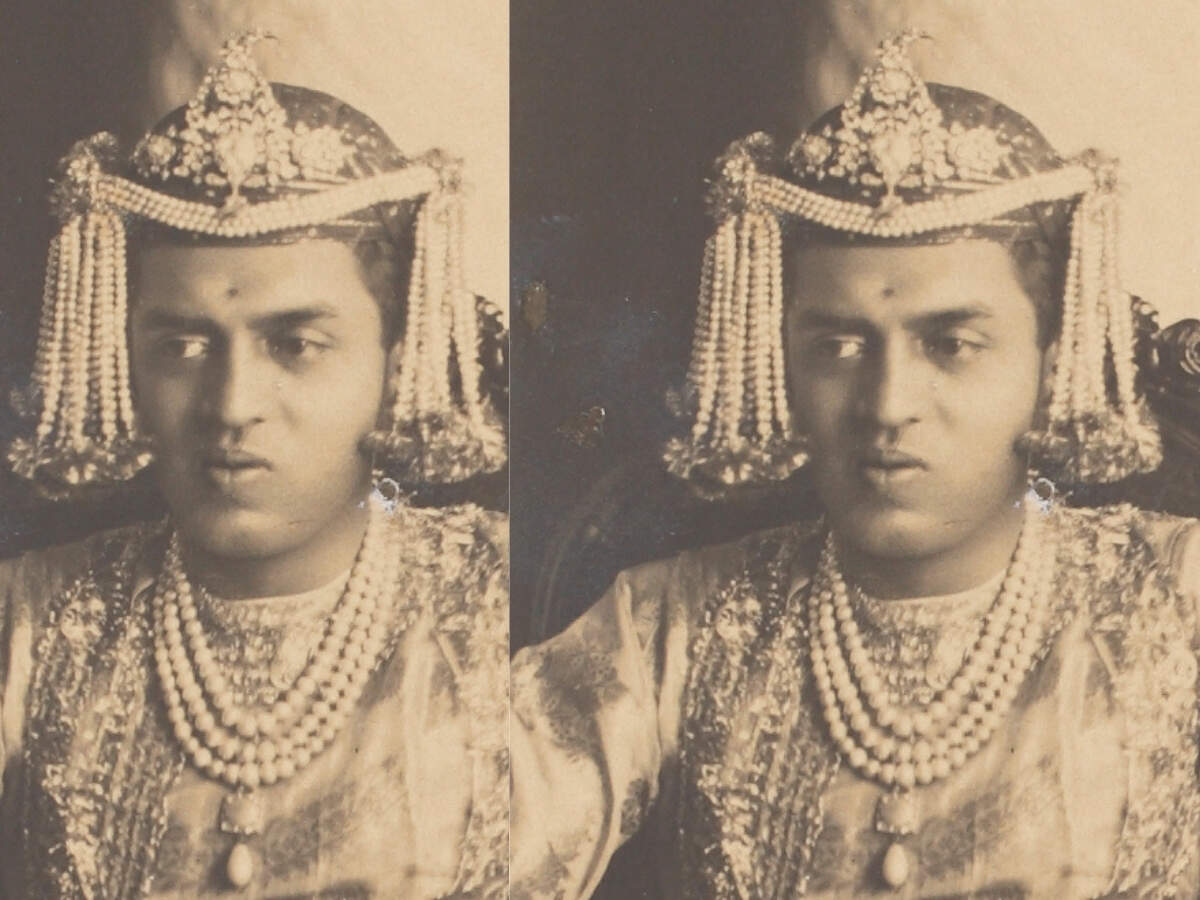 (Sarmaya image of the diamond dastar)
Diamond serpech – Maharaja Duleep Sing of Lahore

Maharaja Duleep Singh of Lahore, the last Maharaja of the Sikh empire is seen wearing a marvelous diamond serpech. It is basically an accessory that is made for the turban. The three plumes are entirely made of diamonds with a dazzling emerald placed right in the centre. Just by looking at this portrait of the Maharaja, you can tell that he had impeccable taste in jewellery ranging from earrings to layered neckpieces and bazubandhs.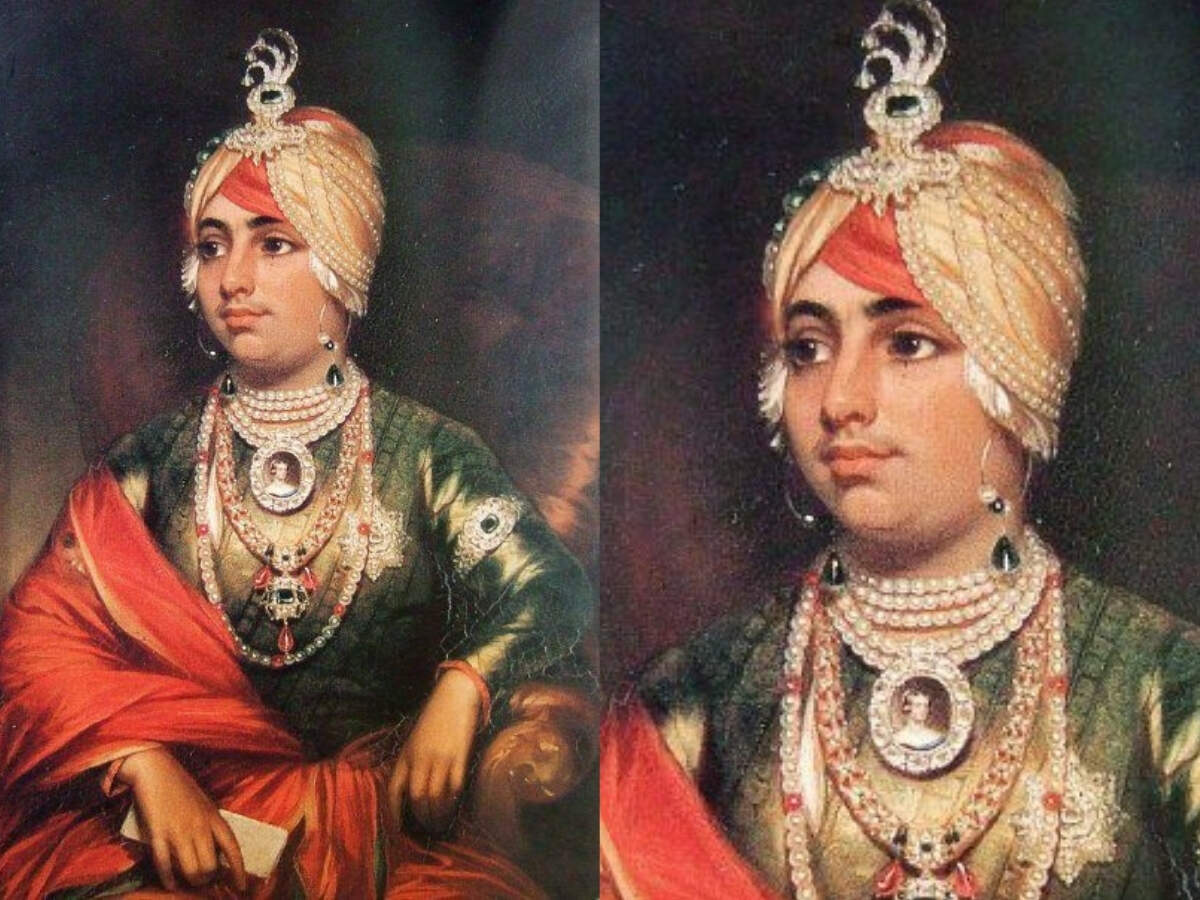 (Pinterest image of the diamon serpech)
Disclaimer: Content Produced by The Gem & Jewellery Export Promotion Council

Coronavirus: This is how long your body's immune system remembers COVID infection, according to a study
As per a recent study published in Journal Nature on Monday by researchers in the United States and Switzerland, "The observation that memory B cell responses do not decay after 6.2 months, but instead continue to evolve, is strongly suggestive that individuals who are infected with SARS-CoV-2 could mount a rapid and effective response to the virus upon re-exposure."
The study observed dozens of COVID-recovered patients and observed that while their antibodies may dwindle over time, they maintained levels of specific memory B cells, which plays an important role in fending off the virus. 87 people participated in the research and it was found that while the antibodies decreased over a period of one month to 6 months, remained the same.
Another study published in the journal Science this month suggested that most parts of the immune system, including protein spike specific memory B cells, could identify and continue to respond to the virus for at least eight months.