10 of the best virtual travel experiences for 2021 | Travel websites
See Amsterdam's Canal district as never before
Starting from their artisanal chocolate shop in the De Wallen red light district, husband-and-wife team Ian and Salomé have devised a tour of Amsterdam that, right now, shows its canals quieter than you're ever likely to see them in person. The tour is organised through Vancouver-based ToursByLocals, which has launched more than 150 virtual experiences since the pandemic began. Tours cover many destinations and topics, from ghost-hunting in Kyoto to African-American culture in Harlem. Sessions are livestreamed and 100% of the cost can be redeemed against the purchase of a future, in-person tour with the same guide.
• One-hour Amsterdam tour every Sunday; £70 for up to six screens, toursbylocals.com
Join an icy plunge in Helsinki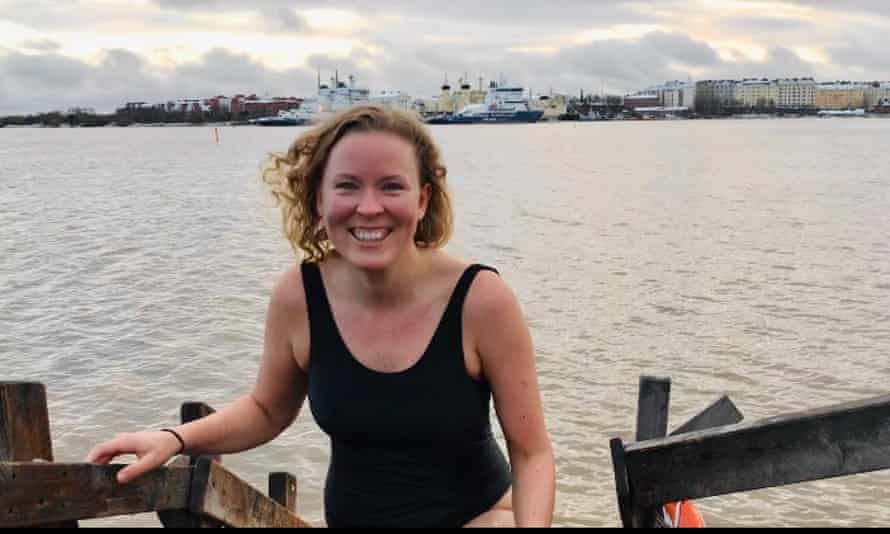 On a virtual trip to Helsinki, Intrepid tour leader Kati Pankka will guide you around a private lakeside sauna. Pankka's insights into traditional Finnish spa rituals include her taking an ice swim which, combined with sauna in winter, locals believe is a mood-booster with potential health benefits. The tour is part of a recent launch of 15 interactive virtual experiences by Intrepid's Urban Adventures team, intended to help support its cohort of local guides during the pandemic. Sessions are conducted on Zoom in real time, many of them in the guide's home. Other options include Mandala art and meditation in Delhi, and Polish pierogi-making with a Kraków cook.
• Helsinki experience (group tour option) from £19.84, urbanadventures.com
Birdwatching on Florida's Paradise Coast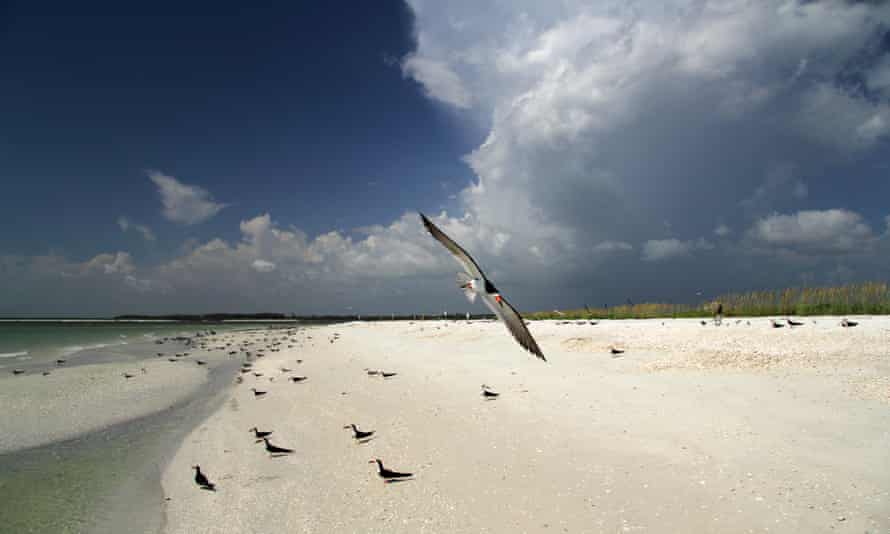 Peregrine falcons, pelicans and even bald eagles can be found among the more than 200 species of birds that use south-west Florida's Tigertail beach. The tidal lagoon and mudflats it feeds into on Marco Island are also an important migratory winter stop-off, now open for exploration through a seasonal online birdwatching programme. During new 90-minute educational tours, the shifting array of birdlife can be viewed in real-time through virtual binoculars placed along the beach, supplemented by photos. Sessions will be held monthly until April 2021, hosted by biologists Adam DiNuovo of conservation organisation Audubon Florida, and Collette Lauzau of the local Rookery Bay research reserve. The next event is on 16 January, and this month you can combine a birdwatching tour with other online activities during Florida's Festival of Birds.
• Tours $10, rookerybay.org
Tour the Mary Rose, Portsmouth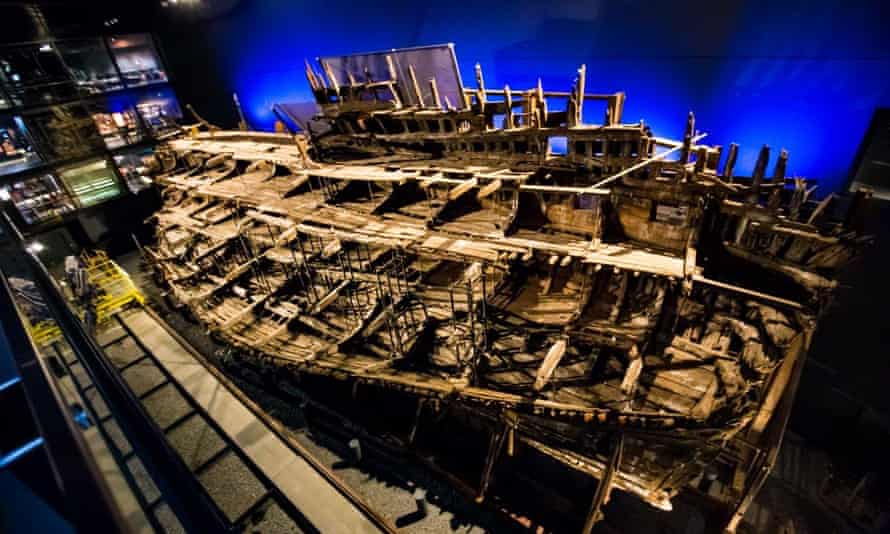 Visit Portsmouth has launched a number of virtual tours since the start of the pandemic and its latest project is guaranteed to fascinate budding young historians. The new interactive photosphere of the Mary Rose rotates 360 degrees along a walkway between the vessel's wooden carcass and the artefacts that were found with the 16th-century wreck – and provides a good second-best to visiting in person. The Mary Rose Museum holds the largest collection of Tudor artefacts of its kind in the world and the photosphere lays out all the key discoveries from Henry VIII's favourite warship through rotating clickable icons.
• Free, maryrose.org
Catch a movie at the New York Jewish film festival
Many film festivals will be virtual this year, making global fringe cinema more accessible than ever. The New York Jewish film festival, which starts this week, will be streaming documentaries, shorts and features from the Lincoln Center. Highlights include Nir Bergman's Here We Are , a moving tale of a dad and his autistic son, and Irmi, an inspiring documentary about the life of Irmi Selver, a Jewish refugee who fled her home town of Chemnitz in eastern Germany during the rise of nazism.
• 13-26 January, virtual tickets $12 or $125 for an all-access pass, virtual.filmlinc.org
Walk the medieval streets of Transylvania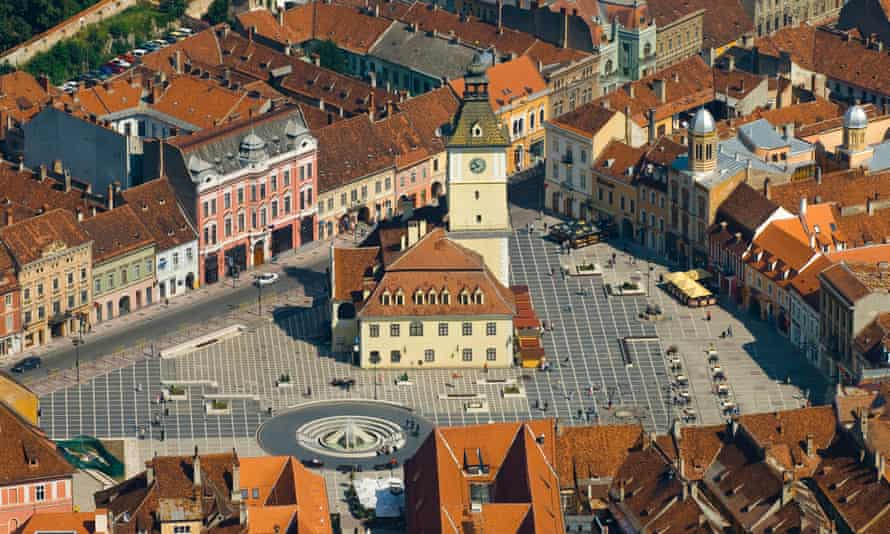 Romanian tour guide Vlad Blaj spent last summer recording virtual tours for his small travel company, Romanian Thrills. In the Mysteries of Medieval Braşov tour, participants can take a guided walk with Blaj through one of the most important towns of Saxon Transylvania, augmented by old photos, illustrations and maps. Though prerecorded, the tour follows an interactive format that allows participants to choose different paths at various points in the recording, allowing you to focus, for example, on the history of Braşov's Black Church or alternatively taste traditional Romanian chimney cake at a street stall. A similar tour of Sighișoara will launch at the end of this month, and on 30 January Romanian Thrills is also hosting a free virtual river cruise tour of the Lower Danube.
• Virtual tours £15 a download, romanianthrills.us
Taste volcanic wines on Lanzarote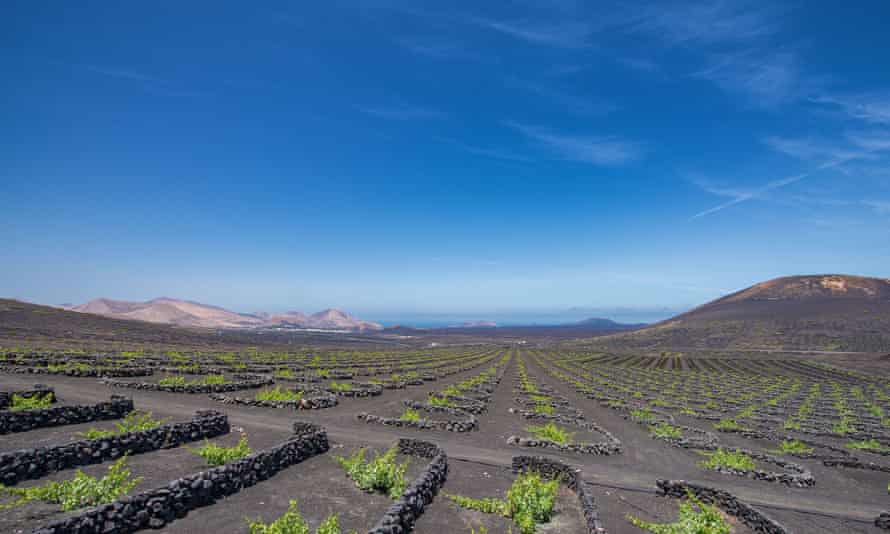 After six months with no work during 2020, Wine Tours Lanzarote flipped its Canaries-based activity business in October to become a UK-registered import/export operation. As the first company capable of sending Lanzarote's little-known volcanic wines to the UK, it is now offering virtual tours. Interactive tastings are conducted with up to five local wines and run by a Wine & Spirit Education Trust-accredited guide using presentation slides, photos and videos. Also, the company has free, livestreamed Lanzarote craft beer and brewing sessions on Instagram. The next one will be on 15 January.
• Virtual wine tours £90, plus £9 each for up to three devices, and £9 for each extra device after that. Wine from £57 for three bottles, including delivery, wineshoplanzarote.com
Get a preview of Menorca's new Isla del Rey gallery
Private gallery Hauser & Wirth has launched a virtual reality preview of its forthcoming base on Menorca's Isla del Rey. The extensive arts centre, due to open later this year, will span eight galleries in and around an 18th-century decommissioned naval hospital inside Mahón port. The gallery incorporates conservation work and native planting schemes, and has virtually launched with works from artists including Glenn Ligon, Mark Bradford and Louise Bourgeois, including the latter's giant Maman spider sculpture. The preview has been created using technology applied in architecture, construction and video-gaming to make the virtual journey more lifelike.
• Free, vip-hauserwirth.com
Discover Indigenous Australian culture in the Northern Territory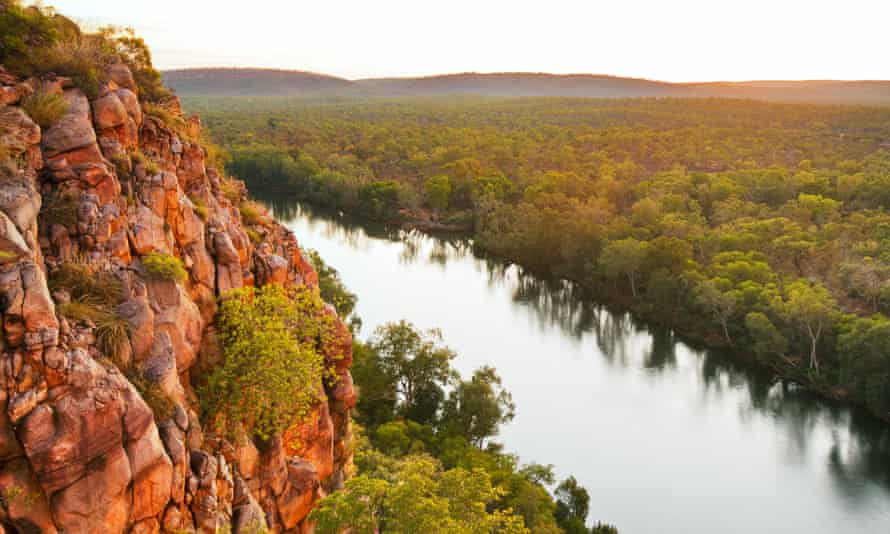 One tour operator in the far-north's Katherine region has transposed its Indigenous Australian culture experience on to live video. Launched in November and available as a prerecorded download – making it time-suitable for the UK – the 45-minute tour from Top Didj is hosted by Indigenous Australian artist and storyteller Manuel Pamkal. Complete with a wallaby encounter, viewers are treated to stories of Manuel's childhood growing up in the bush and learn about hunter-gathering, spear-throwing and music culture. Pamkal's demonstrations of starting a fire with nothing but two sticks is sure to be a hit with the kids.
• Tour is now half price, AU$10, topdidj.com
Explore hidden corners of London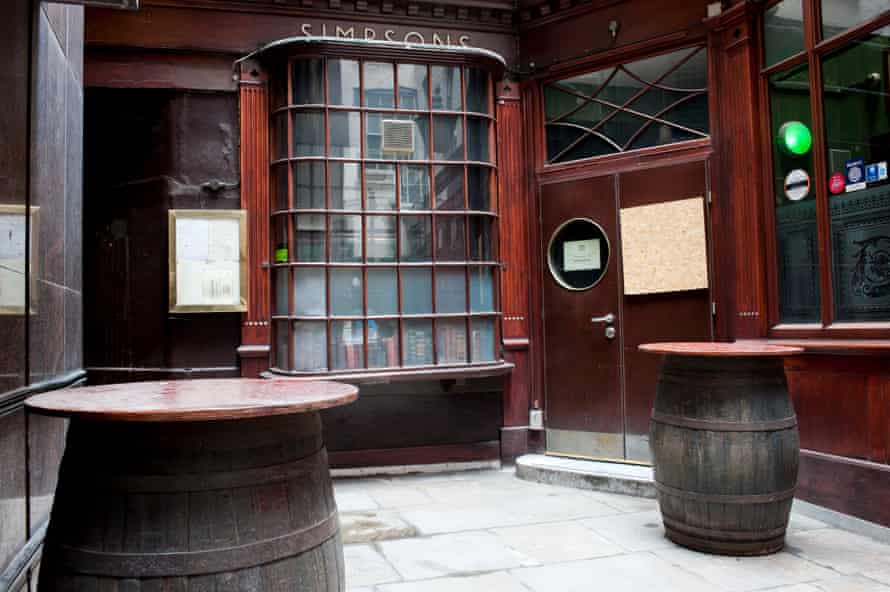 Footprints of London's virtual tour series has been popular since launching in June last year. Rather than pounding the streets on foot with a camera, these group tours combine live video-chat with PowerPoint compilations of photos taken over the course of 2020, along with using historical materials. One of the benefits, guides have found, is that it allows them to cover more ground, combining sights that are not walkable from each other. The company is a cooperative owned and operated by a group of accredited guides, with tours taking place almost every day of the week. Topics include abandoned London Underground stations, art-deco theatreland and Dickens after dark.
• Virtual tours £6, footprintsoflondon.com
'In the early days of Covid-19, we stopped consuming and rather loved it. But it didn't stick.' | Australian lifestyle
This week I found myself thinking back to early-Covid. The globe had been suspended in an eerie pause and many of us were given the most unique of opportunities: time and space to have a good, hard look at ourselves and what mattered.
Do you remember what we did? We stopped consuming. And we really rather loved it.
In April discretionary spending dropped by 30% in Australia. In early May 52% of us told the researchers behind the BCG's Global Consumer Sentiment survey that we planned to "reduce spending on luxury products even after the crisis is over". We told others that, post-pandemic, we'd focus spending on meaningful, simple experiences with each other and buy less stuff.
On late-night Zoom rants we lamented our crassly rampant consumerism. The glossy black 4WD sitting idle in the driveway suddenly seemed so cringingly redundant. Ditto the idea of buying fancy shoes. Or that terrazzo flooring.
I'm a seasoned minimalist; I've lived out of one carry-on backpack for years at a time and previously sceptical neighbours and friends reached out to tell me they got it now, this simpler life business. They felt liberated and hopeful. Coronavirus was a gift, went the memes.
The planet rewarded our efforts, too. Carbon emissions dropped at a rate not seen since 1945 and – oh, glory be! – dolphins returned to the canals of Venice. There's hope, cried my new frugally-enthused friends, tagging me on their 'The Planet Heals Itself' tiles.
Madonna told us from her bath, with Steven Pinker-like zeal, that this pandemic business was going to be the "Great Equaliser". It would unify us; viruses don't distinguish colour or creed. It was a beautiful thing and I think we almost felt proud of ourselves. We were finally doing right by each other and the planet.
But it didn't stick. And this truth has been hammered home as we start the new year.
By early June we were spending like mad people, back to pre-pandemic levels. Consumer confidence reports released on 12 January showed spending on goods went up 13.3% year on year, and consumer confidence was at a 13-month high. The ground we made paying off debt in that utopian blip at the beginning of the pandemic was undone as we stuffed ourselves in an orgy of click frenzies and Black Fridays.
There was no "meaningful experiences" shift; the bulk of spending went on clothing, electronics and out-and-out stuff (in November, Commonwealth Bank research showed department store spending went up 21.1%).
There were also no dolphins. They were just another 2020 hoax.
The trend has played out globally. As lockdown eased in China, stuff-spending went through the roof of the mall. The government ordained a "double five" shopping festival, with nationwide extended store opening hours. By the end of the year, luxury spending had soared 48%, reversing a small drop in 2019.
And all that dreamy equalising? Late last year, the World Bank released figures showing extreme poverty was on the rise (so are starving children and famines), for the first time in more than 20 years. Days later a UBS report showed worldwide billionaire wealth had hit a record high … due to Covid. By December the world's billionaires saw their wealth go up 27%. In Australia it went up 52%.
The planet, ever consistent, responded in kind. Carbon dioxide emissions spiked, and there we were again bludgeoned with an ugly reflection: a report last week awarded 2020 the title of hottest year on record, in spite of the cooling La Nina influence. By December we learned man made materials now outweigh all life on earth.
Bluntly: we went horribly backwards.
But let's return to that wistful, hopeful time in April. Of dolphins and bike lanes and sourdough. From the discussions I was having as I finished the final pages of a book that targeted the issue, the bulk of us truly hoped Covid was a deus ex machina moment that would free us from "it all".
It's 2021; can we call it as it is? Drop the C-bomb? We were hoping to be freed from capitalism. To be airlifted from the more-more-more cycle we know doesn't stack up and makes us miserable. We know how to add and subtract. We know that if you consume, consume, consume, stuff runs out … and Australians now consume the resources of 4.56 planet earths.
So why do we feel we can't free ourselves? Why do we want to be blissfully rescued by a virus-slash-gift from above? It's because we feel trapped in it. Like a cult.
By all official definitions, capitalism is a cult.
We genuinely believe ads (propaganda) that tell us we need six pairs of Boohoo track pants or an oversized black SUV (to be saved from irrelevance, emptiness). We unquestioningly accept messages (brainwashing) that success is about "getting ahead on the property ladder", which then further props up the system. Covid recovery is repeatedly referenced in terms of prodding "consumer confidence" so that we may stimulate this almighty God/Guru/One we call the economy (tellingly, such language suggests an inherent frailty). Then we make payments (sacrifices), trading our future to do it, even if we go into debt in the process. Soon enough we're thoroughly beholden (to credit card repayments and Afterpay).
To my mind, we become so trapped in the cult that we struggle to imagine how to release ourselves, or a better world beyond it.
But we are going to have to.
With full awareness of the glorious irony, I quote Milton Friedman: "Only a crisis produces real change. When that crisis occurs, the actions that are taken depend on the ideas that are lying around." He adds: "That, I believe, is our basic function: to develop alternatives to existing policies, to keep them alive and available until the politically impossible becomes the politically inevitable."
Me, I reckon the ongoing, mutating nature of this pandemic provides us with the best opportunity to develop these better ideas and policies and scatter them about the place.
When I drop the C-bomb, I'm often told I must be a communist, like it's 1963 and there's only one alternative available. I agree with the many economists opining on this now, that there's not enough time to overhaul the system entirely. But there's oodles of scope to work wisely and compassionately from within, to pull back and get objective, creative and kinder.
As it turns out socialist ideas have a lot to offer. We saw many serve us wonderfully during the pandemic. We can choose to stick to those ideas we came to like, such as free childcare and fairer jobseeker payments, as well as the greenish stuff like not travelling to interstate trade shows, and riding bikes.
Within the current model, we can buy food that is farmed regeneratively and halve food wastage, which Project Drawdown lists as #3 in the top 100 Co2-reducing shifts we can make. Reversing food waste habits would also provide enough food to feed the world.
We could embrace doughnut or degrowth economics, forms of modelling that meet everyone's need within Earth's biophysical limit. It sees us work fewer hours in exchange for more home production and leisure – we grow veggie gardens, and attend to our health, thus reducing all kinds of social costs. It's not about sustainable fashion, but a new aesthetic of "sufficiency". Less would see us have to recycle, repair, reuse and join the sharing economy, which builds community.
Governments would ban "planned obsolescence" practices, corporations would have to produce repairable phones, and fashion stores would sell upcycled versions of their ranges, which incentivises making quality garments that last.
Covid has been no Great Equaliser. But is has been a Great Revealer, that will keep on exposing what's entrapping and sad and destructive in our lives.
It's worth casting our mind back to early Covid and the hope, lightness and connection we felt as we go forward into the abject uncertainty of 2021. Because, and here's the Great Revelation in it all, that was us. That was who we are.
Recommitting to resolutions: how to stay on track when things get busy | Fitness
Rarely does any health and fitness journey follow a straight line. Usually by the third week of January, good habits started in the high-motivation, high-energy early days of the new year begin to falter.
There are many reasons for this: going back to work or study, having a disruption to routine and forgetting why we wanted to change in the first place. Add in a pandemic – where we may be cycling in and out of lockdown, or our workplaces may be trying to bring us back after a long absence – and it becomes even harder to bed down a routine.
This week I've travelled interstate, had a weekend away with friends and started a new work project that – at least for the next few months – will be very time-consuming.
It's only week three of 2021 and already my schedule is throwing up challenges. These are mostly to do with diet. My plans were to start recording what I ate in the Vision Fitness app and transitioning from a grab-and-go, high-fat, high-carb diet to something "cleaner" and less fatty. This did not happen. I got too busy to record my food in the app, although I did try to make better choices when I was eating out.
This led me to the question: how to stay on track when you get busy?
The mindset: find the why
Kate James, a life coach and author of Change Your Thinking to Change Your Life, says the thing to keep in mind this week is that "it's all about balance".
Getting a bit wobbly or questioning our health kick "is really typical for this time of year, three weeks in", she says. "We think if we are achieving our goals, it might look a certain way; you are exercising every day, not drinking, only eating healthy food, but life gets in the way. It's not going to be a straight trajectory."
James advises that we "be kind to ourselves" and not beat ourselves up if we falter.
"It's very easy to throw the whole thing out – say if you haven't done exercise every day. A lot of people have an all-or-nothing mentality and say: oh well, I might as well go back to my old habits."
I have my first in-person session with Vision Fitness Bondi Junction, where personal trainer Tania Drahonchuk spends an hour with me doing a thorough health questionnaire, weighing me and attaching me to a machine called a BioScan, which measured my body function age (hint, it's older than my real age), muscle mass (OK, actually) and body fat percentage (needs work).
The session dug deep into motivation. Why do I want to get fit? What would be my reason for committing to regular exercise? And if I was committed to regular exercise, would I also commit to changing my diet?
"I'm committed!" I say to Tania after being freaked out by the BioScan. With a few keystrokes she books me in to four classes for next week.
"Four?!" But Tania is not giving me an out. I look at my diary and realise it is possible to do this – I just need to make exercise a priority.
On the floor of the gym I get chatting to a client, Rob, who lost more than 18kg last year. He attributes this to tracking his food on the Vision Fitness app, regular exercise and personal motivation.
He said his routine wasn't always perfect – his mother got sick, there was a pandemic, he had to do a lot of exercise from home – but he achieved his goal. "I used to walk past McDonalds and just drop in for a burger – and now I haven't had any fast food for a year. I wouldn't touch the stuff!"
Dr Kate Gregorevic, a geriatrician and internal medicine physician, and author of the book Staying Alive, says: "We all start strong making the positive changes, but finding the 'why' is the key to motivation."
For Rob, the motivation was improving his golf game. For some of Gregorevic's clients, who are seniors, it's "going up stairs, riding their bikes, basically maintaining independence for as long as possible".
The fix: schedule – and be flexible
By week three we have had enough time with healthy new habits to "look at what was working – and what wasn't working", says James. "It might be that being rigid about something doesn't work. So if you really want takeaway food on a Friday night, add in a longer walk on Saturday."
In my situation, where travel was upending my healthy eating plans, James says to use a technique called "creating possibility".
"If you have a negative thought, such as 'I'm going to be at an Airbnb so I can't eat healthily', think about creating possibility. What could you do? It could be easy to throw together a salad and buy some smoked salmon instead of getting Uber Eats. We just have to create the possibility in our minds."
It is dawning on me that the success – or otherwise – of a new habit is as a result of goal-setting, prioritising and scheduling, but also having a contingency plan or back-up when life gets in the way.
As well as "finding the why", you also need to find the time.
"I'm a big fan of scheduling," Gregorevic says. "It's got to fit in with your life. Sometimes you may only do a 20-minute workout – compound movements like deadlifts and squats – and that will be enough."
Gregorevic sits down once a week and schedules her exercise. "I have a busy life and it can feel like you don't have time," she says. "But I can schedule in two strength sessions a week of 30 to 40 minutes – sometimes with a trainer and sometimes by myself – and I do two other sessions of high intensity interval training."
The action: I buy a diary and commit to spending 20 minutes each weekend to scheduling exercise for the coming week.
Weight loss story: "Running for 2 hours daily helped me lose 30 kilos!"
My breakfast- 2 apples/banana or sometimes, poha. I just make sure I fast for at least 15 hours after dinner.
My lunch- I don't have anything fancy. I just have regular ghar ka khana which includes some kind of vegetable curry and dal preparation. I just made it a point to avoid eating junk food of any kind and not snack in between. Also, if you eat, do include fish and chicken three times a week in your meals.
My dinner-A cup of boiled veggies with 2 chapatis and sometimes an omelette for protein.
Pre-workout meal- 1 glass mixed juice, a handful of almonds and cashew
Post-workout meal- I usually did my workout in the evening so I used to have early dinner.
I indulge in– When I have my cheat days, I eat a slice of bread with Nutella, which I love eating and like to have a glass of cold coffee.
Low-calorie meals I swear by-
I don't usually deviate from my fixed meals but I really like the taste of grilled paneer with mushrooms. Trust me they are worth it!